BVN Issue Trails Nigeria's eNaira App 24hours After President Buhari's Launch
The eNaira app is failing to login users hours after the platform was launched by President Muhammadu Buhari following previous suspension
Nigeria's Central Bank Digital Currency has been downloaded over 5000 times 24hours after launch, but it has been trailed by complaints
Name confirmation, email approval and Bank Verification Number validation has been the problem eNaira users face since downloading
Nigerians are having log in issue with the eNaira portal launched by President Muhammadu Buhari on Monday, following the suspension of its initial commencement period.
The eNaira app was expected to be launched on October 1, but the Central Bank of Nigeria (CBN) suspended the launch, citing coincidence with the Independence Day celebration.
However, 24hours after the app debuted on the Google Playstore, Legit.ng discovered users are complaining of not being able to sign in despite providing correct details.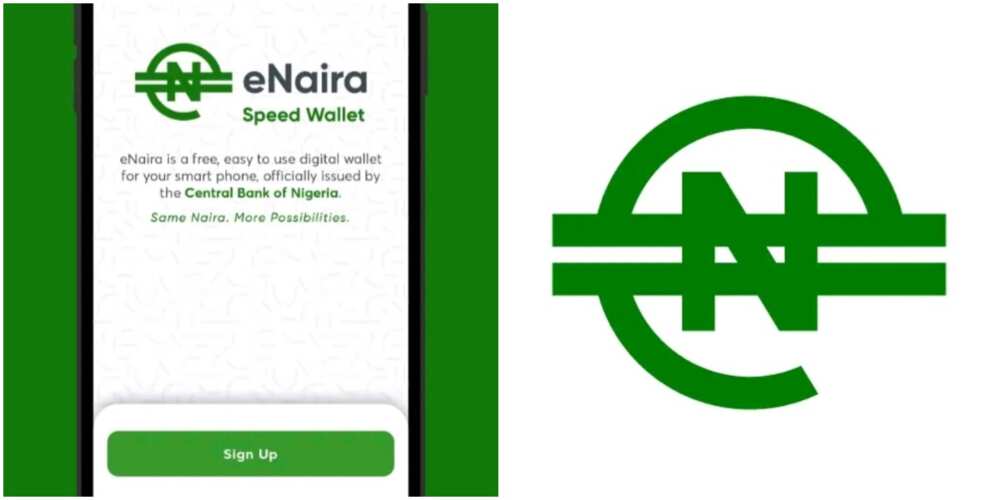 The eNaira app has recorded over 5000 downloads, but it is faced with email and Bank Verification Number validation according to complaints left on the review segment of Google Playstore.
Users rate eNaira app low on Google Playstore
One of the users, Chinedum Emezie said he couldn't sign in despite providing the requested details correctly. He explained that the app keeps telling him his account number is incorrect, and rejected his BVN after many attempts
For Etubi Paul, the eNaira app told him that the platform can't validate his BVN details and it has encountered a problem. This happened to him after he input his Names, BVN, DOB, and Account Number.
Another complainant, Hassan Ahmed, experienced a different challenge, as the system informed him that his first name doesn't match. He requested that the sign-in process should be simplified, as the steps are too many for an average person.
Nigeria, 5 Other Countries With Digital Currencies, as CBN mint 500 million, Sets Transaction Limits
China, the United States of America, and the United Kingdom are some of the countries trying to launch Central Bank Digital Currency following the rise in cryptocurrency.
They will join Nigeria, Bahamas, Saint Kitts and Nevis, Antigua and Barbuda, Saint Lucia, and Grenada, all of which have become the earliest country to launch the government-backed digital asset.
In its bid to overshadow the cryptocurrency adoption, Nigeria's CBN said about 500 million eNaira have already been minted.
Source: Legit.ng