Nigeria, 5 Other Countries With Digital Currencies, as CBN mint 500 million, Sets Transaction Limits
Nigeria was set to launch Africa's first digital currency on October 1, 2021, before it was postponed to Monday, October 25, 2021
Nigeria will not only be trailing the pack as one of the few countries with a centralised electronic system, but it will also be ahead of superpowers such as China, the United States of America, and the United Kingdom
The CBN, on the other hand, has consistently urged Nigerians not to expect their eNaira to serve as a hedge against inflation and the value will be similar to the physical Naira
President Muhammudu Buhari has unveil the eNaira today, Monday, 25 October 2021 at the State House, Abuja.
This implies that Nigeria is now the sixth country to launch a centralised national electronic money and the only from Sub-saharan Africa.
The other five countries that have fully launched a digital currency are the Bahamas, Saint Kitts and Nevis, Antigua and Barbuda, Saint Lucia, and Grenada.
At the launch on Monday, the Central Bank Governor, Godwin Emefiele said, some 500 million eNaira have already been minted.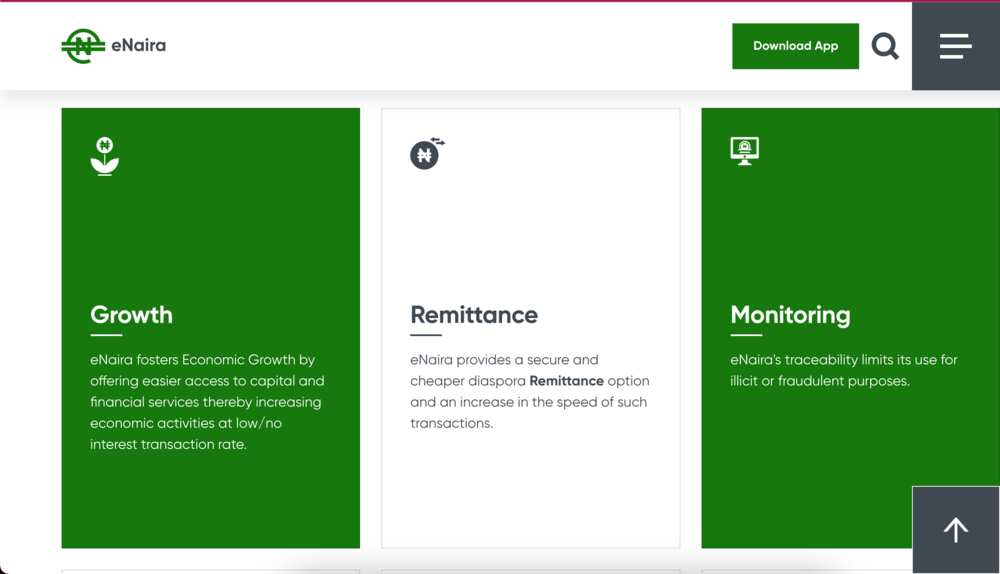 PAY ATTENTION: Install our latest app for Android, read best news on Nigeria's #1 news app
The Central Bank of Nigeria in a note published on its website stated that eNaira wallet offers a great way of making purchases with retailers on-site, transferring or sending money while tracking rewards programs.
The statement added that Nigerians can link the e-wallet to their bank account or pay as you go with a prepay option and a promise of an embedded security token system that makes information unreadable to fraudsters.
Here is all you have to do to get started for individual account
Download the eNaira app
Enter minimum identification details (i.e., NIN, BVN, or KYC/AML Information, depending on the customer tier you are)
Enter other identification details (i.e., Name, Place and Date of Birth, Phone Number, Passport Photograph, Email and Password)
Minimum ID is validated
You will receive an email to activate your wallet
Log in to your account
Transaction limits
Customers without an existing bank account and without Verified NIN have a Daily transaction limit of N20,000 while the maximum cumulative daily balance is N120,000.
While customers without an existing bank account but with a NIN will have a daily transaction limit of N50,000 and a massive cumulative daily balance of N300,000.
The next level of customers with minimal spending abilities but have a Bank Verification Number will have a daily transaction limit of N200,000 and a maximum cumulative balance of N500,000.
The next level of customers with regular spending abilities and with a BVN will be able to transact up to N1,000,000 and a maximum cumulative balance of N5,000,000.
Account Opening Steps for Business
businesses can download eNaira Mobile App.
Enters invitation code from bank and validate it.
Enters minimum identification details (i.e., Full KYC as stipulated in the CBN's AML/CFT Regulations).
Enter your TIN (Tax Identification Number).
TIN is verified, enter other identification details (i.e., email, password, Business Category, Legal Business Name).
Financial Institutions verifies application.
A business account with regular spending abilities will have a daily transaction limit of N1,000,000 and a maximum Cumulative Balance: Unlimited
For Government MDAs
MDAs Onboarding to eNaira Wallet
MDA Downloads App.
Login with MD code.
Enter account (TSA/T24 Account).
eNaira wallet created awaiting verification from CBN.
CBN verify and notify MDA.
MDA proceed to top up.
Three questions
More details
CBN further stated in the statement that eNaira and Cash are all variants of the legal tender and either can be used to carry out transactions as the situation demands.
The apex bank also explains that in order to move cash into your eNaira wallet, Nigerians will have to go to their banks.
Company sues CBN For the name eNaira
In a related story, Legit.ng had earlier reported a Nigerian company eNaira Payment Solutions sued the Central Bank of Nigeria on the choice of eNaira as the name for Nigerian currency.
The company through its lawyer argued that eNaira is an infringement on its rights because the company was the first to register the name.
This comes less than 48 hours after the CBN launched the enaira.com website, which has already received over one million views.
Source: Legit.ng