Nigeria Immigration Service Announces 2023 Job Vacancies, List Requirements, Links to Apply
The Nigeria Immigration Service has announced job openings as it seeks to recruit new officers for four positions in 2023
Every Nigerian within the age limit can apply and the recruitment is absolutely free
The application period will last two weeks, after which a computer-based test will be conducted
The Nigerian Immigration Services (NIS) has called on interested applicants for its various vacant positions.
NIS stated this in a report published on its website, verified social media pages, and other national dailies
The positions are categorized under the Superintendent Cadre, Inspectorate Cadre, and Assistant Cadre.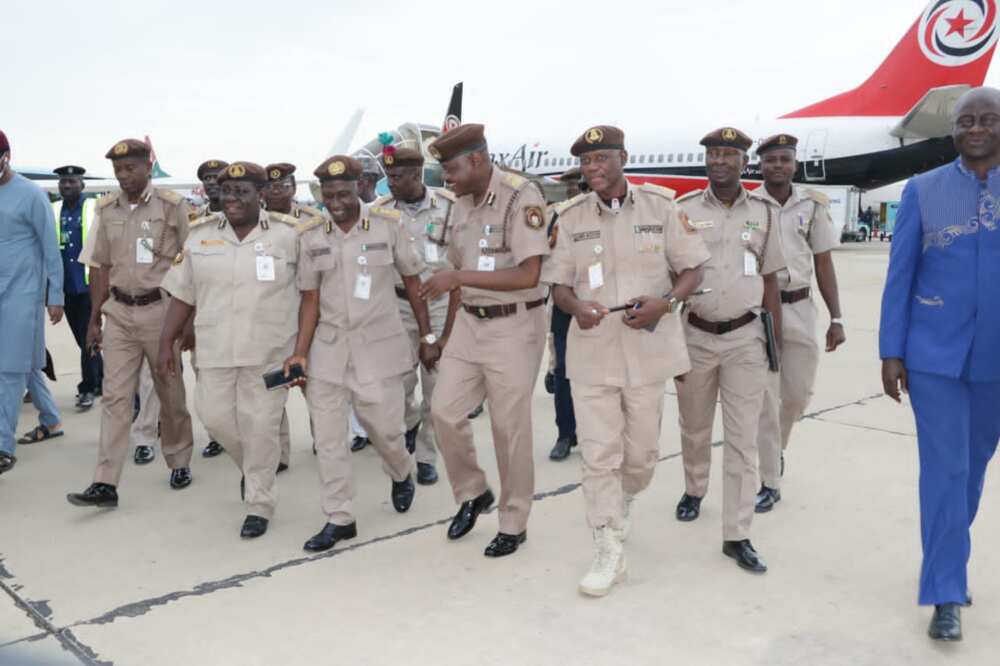 The Superintendent Cadre comes with the rank, Superintendent of Immigration (SI) for professional Doctors and 11 other professionals.
There is also a Deputy Superintendent of Immigration position for pharmacists and the Inspectorate Cadre category which comes with a rank of Assistant Superintendent of Immigration II (ASI). However, only graduates with a BSc can apply for this position.
For the Inspectorate Cadre, the position is open for graduates with a National Diploma (ND), NCE or Advance NABTEB ), while Assistant Cadre is open for Senior School Certificate holders (WAEC, NECO, or GCE).
The computer-based test is scheduled to hold for qualified candidates two weeks after. Also more details about the application can be found here, and this is the application link.
Immigration passport promise
NIS in another report has revealed it is committed to issuing passports between three and six weeks post-biometric capture, where there are no technical hitches or application irregularities.
Tony Akuneme, the NIS spokesperson said this in a statement where he quoted Isa Jere the Comptroller-General, saying that the three to six weeks period would be achieved only when there are no inconsistencies in the NIN of applicants.
UK releases list of firms ready to sponsor skilled Nigerian for visa
Meanwhile, in another report, the UK government has released a list of licensed companies that are willing to sponsor the relocation of skilled workers.
Some of the companies are in technology, commerce, and engineering among several others.
This option will aid Nigerians who want to relocate abroad but lack the necessary funds.
Source: Legit.ng