FG Gives Cost for Converting Petrol Vehicles to Cheaper CNG as Fuel Sells for N685/litre
FG has revealed the estimated costs for converting petrol-powered vehicles to Compressed Natural Gas (CNG)
The conversion involves installing a CNG kit, which includes cylinders, valves, and other necessary components to enable the vehicle to run on natural gas
A CNG is a cheaper alternative to petrol, which some independent marketers are selling for as high as N685
Legit.ng journalist Dave Ibemere has over a decade's experience covering the economy, energy, tech and the stock market.
Nigerians are expected to pay between N300,000 and N600,000 to convert their petrol vehicles to Compressed Natural Gas (CNG).
Michael Oluwagbemi, the chief executive officer of the Presidential Compressed Natural Gas Initiative (P-CNGi) Steering Committee, disclosed this.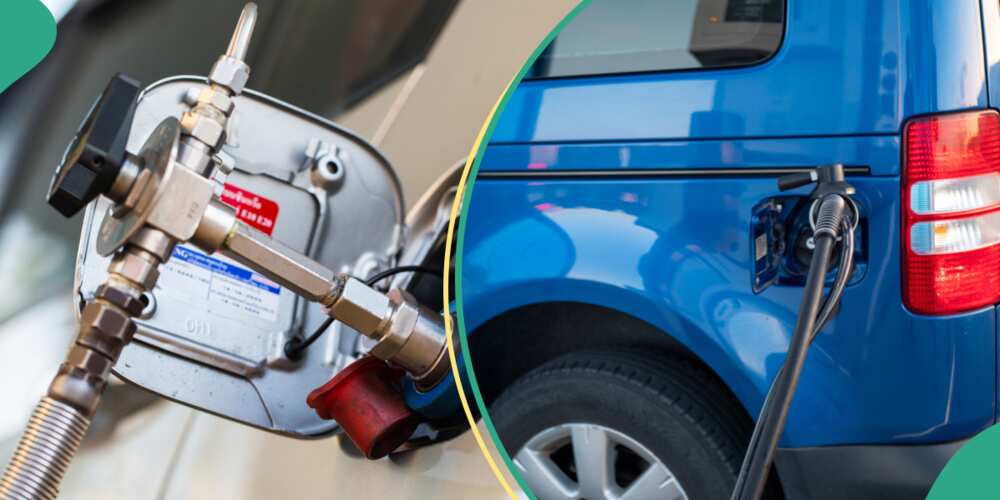 Oluwagbemi, however, stressed that the figure was a mere estimation, adding that exchange rate compatibility will be a factor.
FG's CNG plans
Dailytrust reports that Oluwagbemi also revealed that the FG is planning to establish 10,000 CNG vehicle conversion workshops in the near future.
It was also revealed that Nigeria aims to begin assembling and manufacturing CNG conversion kits.
His words:
"Currently, we are importing conversion kits, but under this initiative as a relief for Nigerians, the government is offering discounts on the immediate conversion cost and is considering flexible payment options as the committee continues to review the CNG initiative, offering more discounts and incentives."
There are expectations from the P-CNGi committee that government plans on gas-powered vehicles will attract over $2 billion in investments into the Nigerian economy and create more than 250,000 employment opportunities for different professionals, Punch reports.
Fuel price increases
Meanwhile, according to a report by Punch, filling stations, particularly those operated by independent marketers, now dispense Premium Motor Spirit, popularly called petrol, at higher prices than the bands approved by the federal government.
Some filling stations in the northern part of the country sell as high as N685/litre.
230 per kg: Nigerians converting petrol engines to gas will get cheap fuel
In related news, Legit.ng reported that CNG will cost N230 per kilogram when gas-powered buses are introduced.
Toyin Subaru, Special Assistant to the President on Special Duties and Domestic Affairs, disclosed this during a stakeholders' meeting in Abuja at the Bank of Industry headquarters.
According to Subair, the program will encourage Nigerians to switch to CNG instead of petrol and help them save two-thirds on transportation expenses.
Source: Legit.ng