Consumers to Get Free Electricity as NERC Orders DisCos to Reimburse Customers For Meters Under MAP
The Nigerian government, via the Nigerian Electricity Regulatory Commission, has DisCos to repay consumers for prepaid meters
NERC issued the order in a circular and asked that consumers who purchased prepaid meters under the MAP scheme be reimbursed
It said that the DisCos spread the reimbursement over 120 instalments under the prevailing tariff
Pascal Oparada has over a decade of experience covering Tech, Energy, Stocks, Investments, and Economy.
The Nigerian Electricity Regulatory Commission (NERC) has ordered electricity distribution companies or DisCos to repay customers who acquired prepaid meters under the Meter Asset Provider (MAP) programme.
NERC issued the order in a circular dated March 20, 2023, effective April 1, 2023.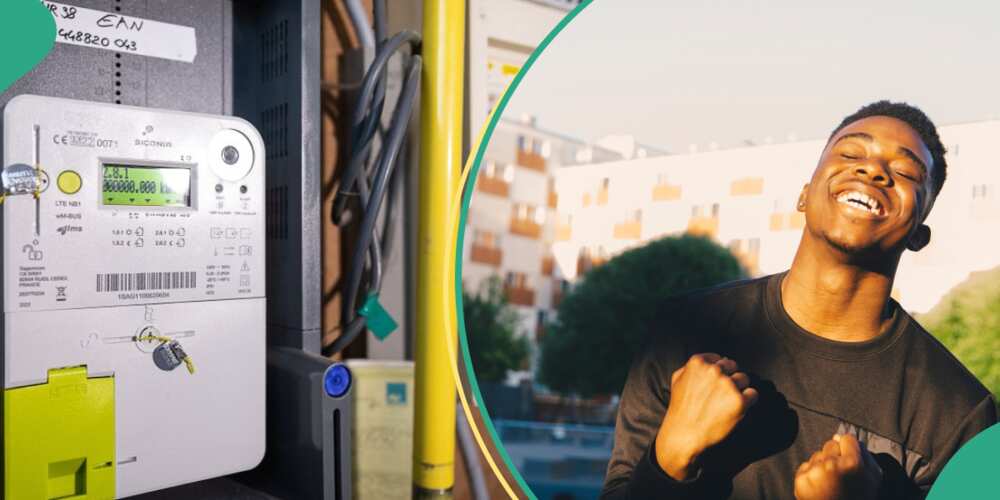 The MAP regulation provides for repayment to consumers
The document also provides guidelines for the repayment.
According to NERC, the 2021 MAP scheme and the national metering regulations provide for the reimbursement of the cost of meters purchased by electricity consumers under the MAP scheme, TheCable reports.
The document stated that NERC should approve the reimbursement concerning an evaluation of the financial standing of the distribution licensee.
The Commission stated that the provision applies to upfront payments made by electricity consumers upon the commencement of the MAP scheme in 2018.
NERC said it evaluated the financial standing of the DisCos, leading to a review of the 36-month repayment period that was in place.
Consumers to be reimbursed via electricity units
It said that the order requires that all meters installed under the MAP scheme be included in the regulatory asset base of the DisCos by NERC at the following major or extraordinary tariff review.
The regulatory agency stated that the cost of prepaid meters purchased by a customer under MAP should be amortized by DisCos over 120 equal instalments and repaid through energy credits calculated based on the prevailing tariff at the time of vending.
The Commission said:
NERC introduced the MAP scheme in 2018 through regulation to new investors in the power industry to fast-track meter rollout via third-party investors and end the estimated billing regime.
In 2019, NERC issued permits to asset providers to start the rollout of new prepaid meters by May 1 and approved 26 contractors under the scheme as of December 31 that year.
NERC hikes prices of prepaid meters
It is unclear if the DisCos adhered to the Commission's order, as most consumers complain of arbitrary tariff hikes.
Recently, NERC ordered a review of the cost of prepaid meters from N65,000 to N81,000.
The Commission also asked DisCos to set up effective customer care desks to engage with consumers.
NERC considers tariff hike as Nigeria's electricity subsidy gulps N2.8tn in 8 years
Legit.ng reported that a report by the Nigerian Electricity Regulatory Commission has shown that government spending on electricity subsidies has reached N2.8 trillion.
According to the Commission, the subsidy paid by the Federal Government between 2015 and 2022 rose to N2.8tn in December last year.
Legit.ng earlier reported that Nigerians are bracing up for a potential hike as 11 discos seek review of electricity tariff.
Source: Legit.ng