"630/Litre": Lagos Petrol Stations Shut Amid Rise in Depot, Landing Costs as Marketers Demand Subsidy
Petrol marketers are anticipating some sort of subsidy following a directive by President Bola Tinubu
The President had directed a halt to further increases in petrol prices across the country
The development may have led to some stations shutting down in anticipation of price adjustments
Following the assurance by President Bola Tinubu that there will be no further increases in petrol prices in Nigeria, oil marketers are demanding some subsidies to cushion the effect of rising import prices.
The development comes as the marketers say that depot prices have exceeded the pump price of the product.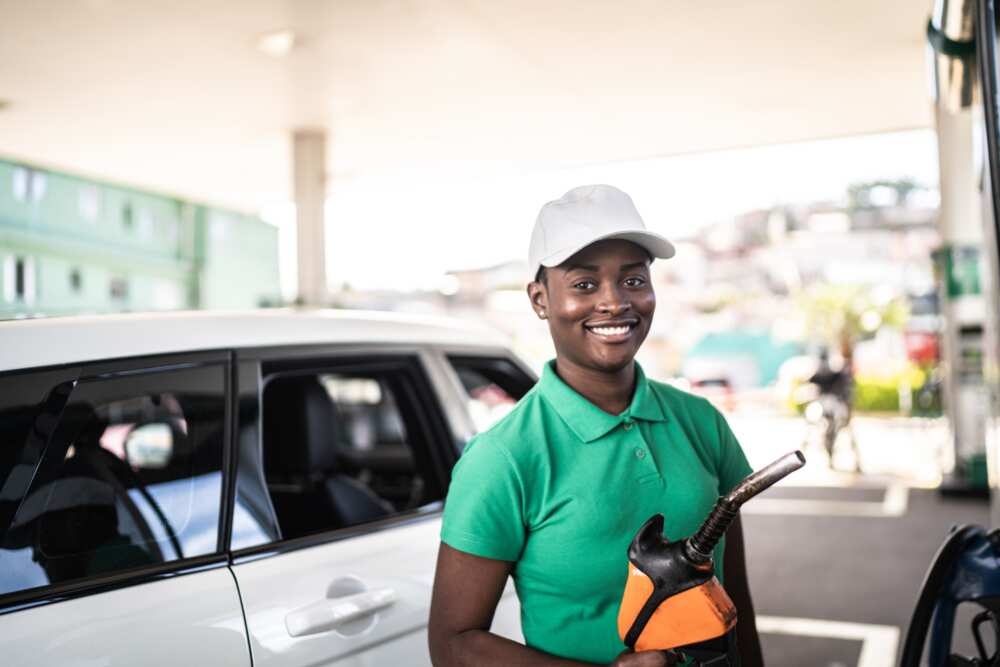 FG 'secretly' paying petrol subsidy
A report by Punch says that the Nigerian government may be paying an undisclosed amount to marketers as a subsidy to halt further price hikes.
The commodity presently sells for between N568 and N617 in parts of Nigeria due to what the NNPC said are Forex fluctuations because the product is exclusively imported.
According to reports, the ex-depot price of petrol was N580 per litre as of Thursday, August 17, 2023, adding that after adding the cost of freighting them to petrol stations and the marketers' margin, the price ought to sell for between N620 and N630 per litre.
Lagos marketers shut filling stations amid speculations of price increases
The development may have led to many petrol stations shutting down around the Lagos metropolis, an investigation by Legit.ng showed.
A visit to many petrol stations in Ikeja, Ogba, and Maryland areas of Lagos showed that petrol stations are either shut or the attendants are loitering around without dispensing.
At the Maryland area of Lagos, petrol attendants told our reporter they had an order to stop dispensing petrol.
When asked if they did not have the product, the staff directed our reporter to one manager called Biyi Ojo, who said they had yet to run out of stock.
Upon further inquiries, Ojo said they had orders from the management to stop dispensing petrol.
Ojo said:
"We have the product but have strict orders to dispense further notice. We are not sure if there will be any hike or scarcity, but that is the order we have for now."
Other petrol stations around the areas visited either showed no activity or some staff milled around the premises.
Ex-MOMAN boss say FG is paying subsidy
Reports say a former Chairman of Major Oil Marketers Association of Nigeria (MOMAN) and CEO of 11 Plc, Tunji Oyebanji, said consumers should expect new price increases close to diesel and those of neighbouring African countries importing petrol.
Oil marketers said on Friday, August 18, 2023, that the federal government had reinstated the petrol subsidy when they said the price would not rise above N617 litre.
Marketers asked the Nigerian government to be transparent regarding fuel subsidy rather asking oil marketers not to dispense the product above the current price
Dealers of the commodity also asked the Federal Government to come out clean concerning fuel subsidy instead of mandating oil marketers not to dispense the product above a stipulated band.
FG's new exchange rate policy to drive up petrol price to N800 per litre, experts say
Legit.ng reported that the naira float introduced by the Central Bank of Nigeria (CBN), aiming to unify Nigeria's exchange rate, will force a petrol price review, which the Nigerian National Petroleum Company Limited (NNPCL) currently pegged at N488 per litre for its retail outlets in Lagos.
Outside Lagos, the price of petrol is forecasted to sell at N650 per litre.
NNPC issued a petrol price guidance for its retail outlets, which other marketers quickly adopted.
Source: Legit.ng