Nigeria Lost $46 Billion Worth Of Crude Oil To Theft as NNPC Report 114 Cases in One Week
A recent report revealed that Nigeria had lost about $46.16 billion to crude oil theft
The loss happened between 2009 and 2020, according to a NEITI report released recently
The development comes as NNPC said there have been 114 cases of oil theft between August 4 and 11, 2023
Nigeria has lost over 619.7 million barrels of crude oil valued at $46.16 billion in 10 years.
The information is from representatives of the Nigeria Extractive Industries Transparency Initiative (NEITI), which recently revealed this at a forum.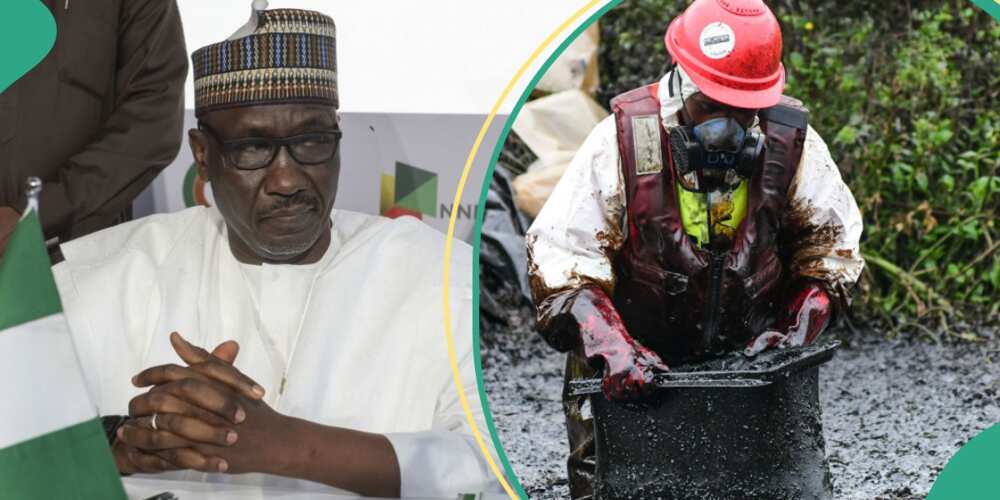 Nigeria to organise a roadshow to attract investment
From 2009 to 2020, the country's losses to oil theft averaged 140,000 barrels daily, valued at $10.7 million per day, NEITI said.
The organization has documented reports to show how much oil, gas, and mining firms paid Nigeria and how much of those revenues were received by the government.
According to a report, Nigeria plans to organize an international roadshow to attract investors in its upstream sector.
Nigeria told Reuters that the Nigerian Upstream Petroleum Regulatory Commission (NUPRC) intends to organize in the coming weeks to showcase upstream investments in the country, which wants to accelerate its oil production and boost its natural gas output.
NUPRC said:
"The global imperatives for energy transition are clear and justified, but the need for Africa's energy security, economic development, and prosperity cannot be overemphasized."
The country intends to ramp up its oil production to about 1.7 million barrels per day by November and hopes to win a higher OPEC+ quota.
Nigeria unable to meet OPEC quota due to oil theft
Due to pipeline vandalism and oil theft, Nigeria has struggled to reach its OPEC+ quota agreement.
The development comes as the Nigerian National Petroleum Company Limited (NNPCL) revealed that the country recorded 144 crude oil theft between August 4 and 11, 2023.
NNPC said in a recent report that it exposed 53 illegal refineries and the discovery of 35 illicit connections, 11 cases of AIS violations involving vessels, and eight cases of pipeline vandalism.
States with highest crude oil theft
The findings happened across Bayelsa, Imo, Delta, and Rivers.
The Niger Delta region witnessed the highest number, with 87 cases, and the Eastern regions recorded 73 cases within their oil-producing areas.
The situation has worsened Nigeria's chances of maintaining the position of the highest crude oil producer in Africa.
The country has often lost its position to countries such as Libya, Angola, and Morrocco.
Crude oil theft often lead to constant altercation between the military and private security contractors which allege collusion with oil thieves.
Oil Theft: NNPC, Tompolo destroy vessel carrying stolen crude oil from Nigeria to Cameroun
Legit.ng reported that the Nigerian National Petroleum Corporation (NNPC) Limited has intercepted a vessel conveying 800,000 litres with the aid of Tantita Security Services, a private security contractor run by Mr Government Ekpemupolo AKA Tompolo.
This follows a previous arrest by the same team that saw the arrest and setting ablaze of an oil bunkering vessel intercepted with stolen crude oil in Escravos area of Delta State.
A press release signed by its chief corporate communications officer, Garba Deen Muhammad revealed that the vessel, MT TURA is owned by Nigerian Registered Company, Holab Maritime Services Limited, with Registration Number RC813311.
Source: Legit.ng