Court Freezes Seplat Energy Founder Bryant Orjiako's Account Over Indebtedness to Access Bank
A Lagos Federal High Court has frozen the bank accounts of former Chairman of Seplat Energy, Bryant Orjiako
The court ordered that Orjiako's accounts in any bank or financial institution be frozen until he settles his debt to Access Bank
It also restrained him from using his former or present companies as vehicles for funds transfer
A federal High Court in Lagos has given an ex-parte order freezing the bank accounts of Byrant Orjiako, former Chairman of oil firm Seplat Energy Plc, over alleged indebtedness to Access Bank.
The presiding judge, Nicholas Oweibo, made the order on July 28, 2023, while on a motion ex parte filed by Access Bank in a suit marked FHC/L/BK/08/2023.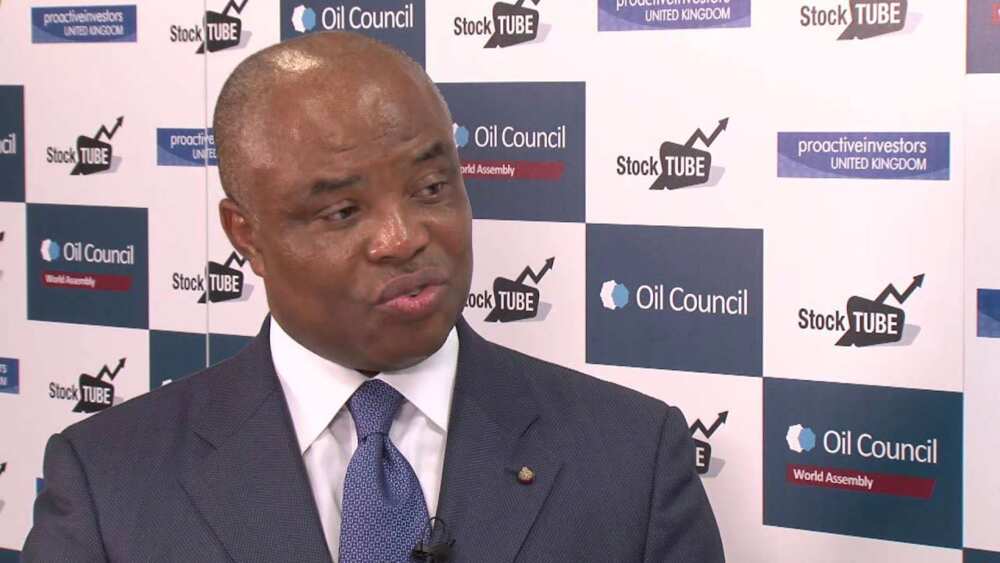 Seplat Energy, other firms joined in a suit
Twelve other companies were joined as respondents in the suit.
PAY ATTENTION: Share your outstanding story with our editors! Please reach us through info@corp.legit.ng!
The companies include Seplat Energy Plc, Helko Nigeria Limited, Neimeth International Pharmaceuticals Plc, Salvic Petroleum Resources Limited, Zebbra Energy Limited, and Ordrec Group Limited.
Others are Helko Marine Services Limited, Berwick Nigeria Limited, Abbeycourt Petroleum Company Limited, Abbeycourt Energy Services Limited, Abbeycourt Company Limited, and Pursley Resources Limited.
The court restrained the former Seplat boss, his agents, privies, or any other person or group of persons from operating from or tampering with his funds in any bank and financial institutions within Nigeria, pending the hearing and determination of the case.
The court also denied Orjiako's former employers and other investment vehicles from having any financial dealings with Orjiako until he cleared his indebtedness.
It also made a consequential order mandating all banks and financial institutions holding Orjiako's accounts(s) to depose to oath revealing the amount standing credit of the debtor in their custody within seven days of being served with a copy of the court order.
Orjiako retrained from trading in shares, investments and bonds
The respondents are also deprived of dealing with shares, investments, bonds, assets, and funds described as belonging to the debtor in their custody or any bank/financial institution pending the hearing and final determination of the motion on notice for the appointment of an exceptional manager filed.
TheCable reports that Orjiako and his agents or allies, including the other respondents, must also not move "his money, investments, bonds, shares, pecuniary and other beneficial interests in all banks, financial institution and company in Nigeria principally in Shebah Exploration and Production Company Limited, Allenne Limited" out of the court's jurisdiction.
The court authorized Access Bank "to take over and preserve all the debtor's assets, whether same may be found, specifically the following properties belonging to the debtor be it directly or via proxy."
Naira devaluation triggers currency loss, as Seplat Energy posts $85m profit in 6 nonths
Legit.ng reported that despite improving revenue by 3.8% to $547.0 million, Seplat Energy posted $85 million profit in the first half of 2023.
The amount shows a 59.3% decline in profit before tax despite an increase in revenue for the period compared to the $209.9 which it reported in the first six months of 2022.
The company in its financial statement filed to the exchange and seen by Legit.ng admits that operating profits in the period were impacted by lower oil prices and other items, most notably the non-cash impact of the devaluation of the Nigerian Naira.
Source: Legit.ng