Senate Names Those Owing The Most Electricity Debt in Nigeria
Some government institutions and agencies have been identified to be the biggest debtors to DisCos in Nigeria
Their cumulative debt is beginning to make it difficult for DisCos to deliver services and operate functionally.
The minister of Power claims FG has highly subsidized electricity in Nigeria, making the cost one of the cheapest globally.
The Chairman of the Senate Committee on Power Senator Gabriel Suswam has listed those owing huge electricity debts to electricity Distribution Companies (DisCos) in Nigeria.
While speaking in an interactive session with Mr Abubakar Aliyu, the Minister of State for Power in Abuja, Suswan stated that the highest debtors to DisCos are state governments, educational institutions and military formations, The Nation reports.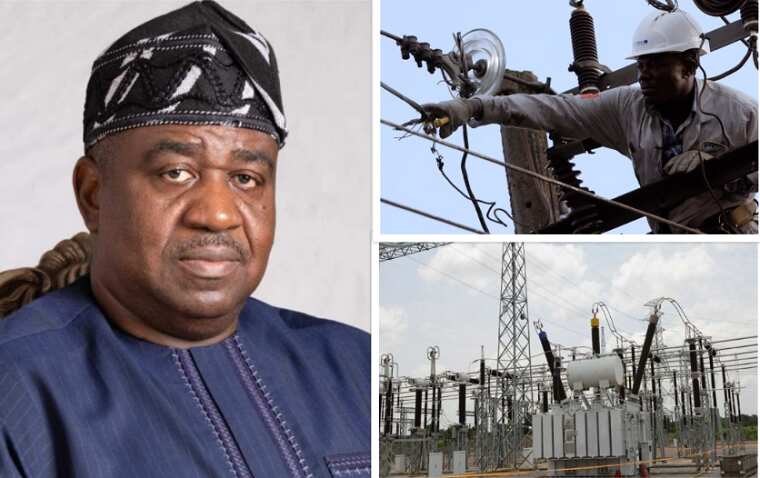 The debts of government agencies to Discos, which are responsible for delivering electricity to homes and businesses across the country, have significantly impacted their ability to invest in the power infrastructure and upgrade their operations.
Proffering a solution to the issue, Suswam had suggested that the Finance ministry deducts allocations to the defaulting governments, ministries, agencies, etc.
PAY ATTENTION: Follow us on Instagram - get the most important news directly in your favourite app!
Minister says electricity bill in Nigeria cheapest globally
In response, Aliyu stated that compared to other countries, electricity tariffs are the cheapest. He however wondered how despite that, Nigeria also has the highest rate of defaulting electricity consumers.
Aliyu further added that the Federal Government has highly subsidized electricity in Nigeria, making the cost one of the cheapest globally.
To back up his claim, the minister attempted a comparison of the cost of electricity in Nigeria with its African neighbours.
He said:
For example, while cost of electricity in Nigeria is 15 cent per kilowatt, it is 42 cent in Niger Republic, 23 cent in Republic of Benin, 25 cent in Mali, 28 cent in Senegal, 27 cent in Burkina Faso etc.
Despite the efforts of the Nigerian Electricity Regulatory Commission to address the issue, the debt owed by government agencies to Discos has continued to grow, creating a vicious cycle that threatens the sustainability of the power sector. The situation has also led to frequent power outages and supply disruptions, negatively affecting businesses and households alike.
Togo, Niger and Benin Republic Owe Nigeria N22.55bn Electricity Debt
In a piece of related news, Legit.ng earlier reported that Republic of Benin, Niger and Togo owe a total sum of N22.55 billion in electricity bills to Nigeria.
Electricity Regulatory Commission disclosed this in its quarterly reports and sales records data for which Nigeria exports electricity to these countries.
The data shows that the firm were billed N50.01 billion in 2018, N30.03 billion in 2019, N16.22 billion in 2020, N7.67 billion in 2021 and N4.66 billion in 2022.
However, for the five years the following amounts were respectively collected - N9.62 billion (2018), N56.94 billion (2019), 12.06 billion (2020), N2.9 billion (2021) and N4.62 billion (2022).
Source: Legit.ng