Nigerian Banks Lose N9.5 Billion to PoS, Betting Platforms, as E-fraud Soars in 6 Months
The Nigeria Inter-Bank Settlement System (NIBBS) revealed that banks in Nigeria lost about N9.5 billion to e-fraud in eight months
NIBSS said the fraud cases happened primarily via PoS transactions and betting platforms
The Managing Director of NIBBS, Premier Oiwoh, said the channels are black holes
Nigerian banks have lost a massive N9.5 billion to electronic fraud from January to August 2023.
The development comes as Nigeria Electronic Fraud Forum (NeFF), on Friday, August 18, 2023, called for new standards and increased partnerships to curtail the rising cases of electronic fraud.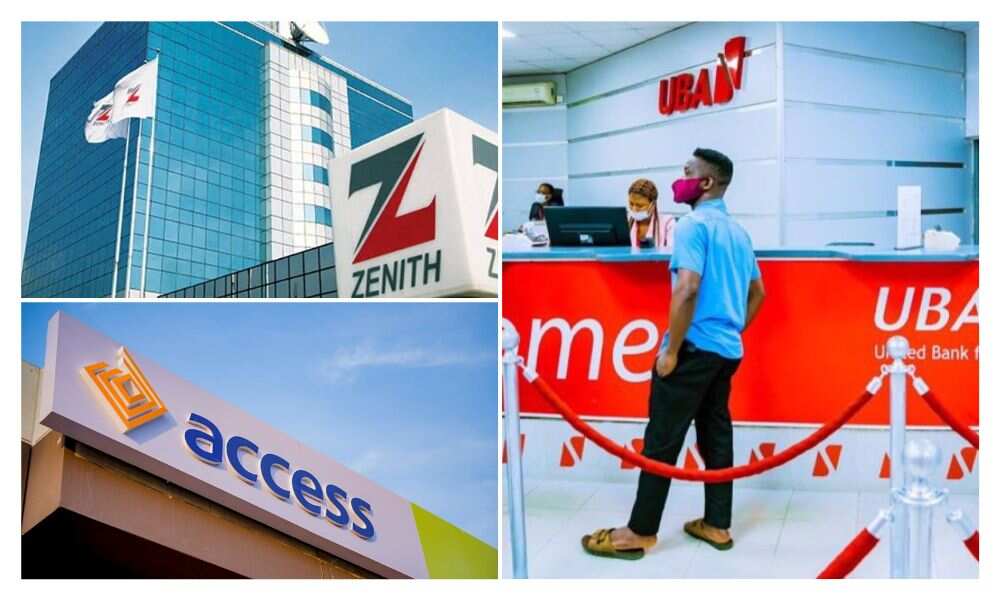 July witnessed highest cases of e-fraud in Nigeria
The Forum revealed this at its third-quarter general meeting in Lagos focused on New Strategies for Combating e-Fraud in a Cashless Environment.
The Managing Director of Nigeria Inter-Bank Settlement System (NIBBS), Premier Oiwoh, said at the meeting that the worrying trend of e-fraud in Nigeria is primarily via betting platforms.
The NIBBS MD, represented by the Chief Risk Officer, Temiday Adekanye, revealed that the dramatic increases in the volume of transactions caused by CBN's cashless policy drive e-fraud in Nigeria.
According to Oiwoh, the total fraud reported via the industry in the first quarter of 2023 amounted to N5.1 billion.
He said:
"For fraud trends over the last five years, in 2019, we're looking at about N3 billion, and currently 2023, we are looking at about N9.5 billion. Fraud losses have increased dramatically over the last five years.
He revealed that from January to July 2023, there had been a slight jump, with the highest number of e-fraud cases recorded in June and July this year, representing a 39% increase, with 8,649 being the actual fraud cases in July 2023.
Reports say that the losses for July alone amounted to N1.2 billion, a 54% spike over the period.
Betting platforms and PoS agents are top sources
Oiwoh said that the primary fraud channels were betting platforms or wallet accounts or, in some cases, PoS agents once it is cashed out.
He described the channels as black holes and said that lost funds through those channels are rarely recovered.
He said:
"So we all have to identify those betting and wallets accounts, POS agents, cryptocurrency accounts, and in some cases purchases."
The Chairman of NeFF and Director of Payments Management at the Central Bank of Nigeria (CBN), Musa Jimoh, revealed that if Nigeria does not fight cyber criminals, they will weigh down on the country.
He said the country needs to look at new strategies to combat e-fraud.
Bank customers lose huge amount in three months
The center comprises members of the Nigerian Banker's Committee, including CBN, Nigeria Deposit Insurance Corporation, and all licensed banks in the country.
The information revealed a decline in losses compared to what bank customers lost to fraudulent banking activities in the fourth quarter of 2022.
Punch reports that FITC said a total of N3.18 billion was lost to fraudsters across banking platforms in Q4 of 2022, meaning that the losses were reduced by 85.13% in Q1 of 2023.
The data by FITC revealed a total of 79.44% decline in the total amount involved in fraud cases in the first three months of 2023 compared to the previous quarter, with a decrease from N12.58 billion to N2.59 billion.
Top sources of fraud in banks revealed as customers in Nigeria lose N1.17 billion in 2022,
Legit.ng reported that a report by Financial Institute Training Centre (FITC) has shown that bank customers in Nigeria lost a total of N1.17 billion in the second quarter of 2022.
The centre revealed that information from 24 commercial banks in Nigeria indicates that the amount was lost out of a total of 8.78 billion reported fraud cases in the period under review.
The data revealed a decline in the number of fraud cases across the banks compared to the first quarter of 2022.
Source: Legit.ng