Odinkalu: Nigeria's Public Debt Profile Has Tripled in 7 Years as China May be Angling to Own the Country
Chidi Odinkalu, a rights activist, raised alarm about the rising debt profile of Nigeria under President Muhammadu Buhari which he says is seven times higher than it has been
The total debt profile of Nigeria stands at over N35 trillion, the highest since 1999 when Nigeria returned to civilian rule
The biggest lender to Nigeria remains China which seized a critical infrastructure in Uganda recently and people fear the same fate may befall the country
Rights activist, Chidi Odinkalu, has said Nigeria's debt profile has increased three times in the last seven years, that is since Muhammadu Buhari mounted the saddle as Nigeria's president.
Odinkalu said this in a tweet but did not expatiate as he only provided an undated chat from the Nigeria Bureau of Statistics (NBS).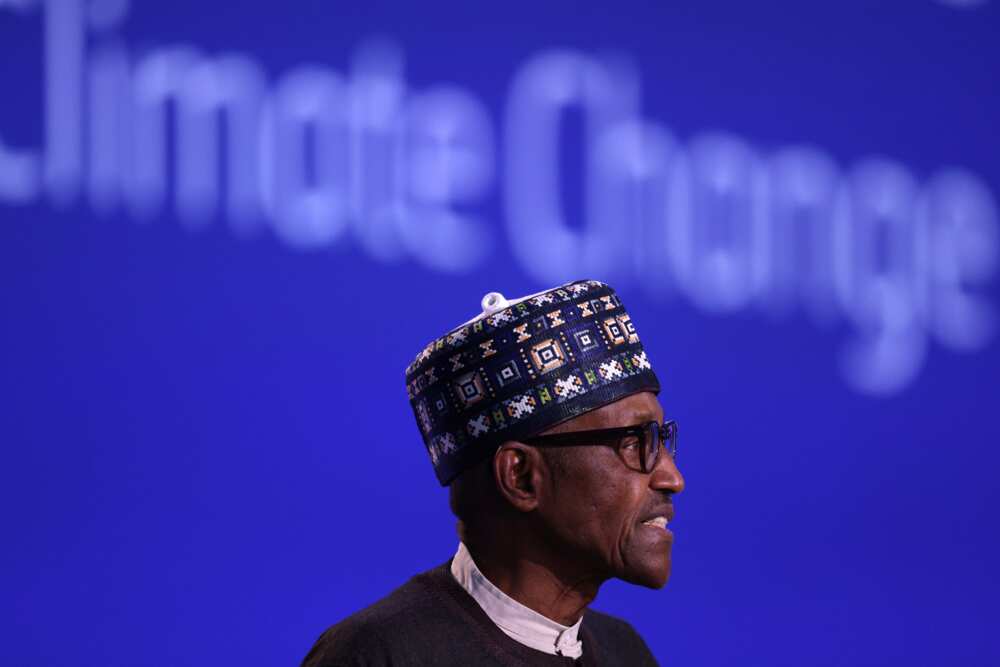 Odinkalu may not be an economist but available data from Debt Management Office (DMO) says Nigeria's debt profile has soared to about N35.65 trillion recently because of increased borrowing by Buhari's government.
Trillions owed to China by Nigeria
Out of this number, Nigeria's indebtedness to China stands at N1.411.83 trillion ($3.402 billion), according to June data from the DMO. The loan covers 11 loan facilities from China's Exim Bank since 2010.
Do you have a groundbreaking story you would like us to publish? Please reach us through info@corp.legit.ng!
In total, Nigeria has agreed to N2.324 trillion ($5.6 billion) in loans from China. But as of March 2020, Beijing had disbursed over N1.4 trillion ($3 billion).
Nigeria uses the Chinese loans to develop critical infrastructure including railways, one of which goes to Maradi in the Niger Republic, being built by the Buhari government.
Recently, China seized the only International Airport in a Central African country, according to reports which were later loosely denied, fuelling speculations that Nigeria's infrastructure may yet travel the same route since the country continues to borrow, the Source magazine said.
Nigeria spent N167 billion ($402.74 million) in a year and a half servicing bilateral loans. The country borrowed N166 trillion ($400m) to service them.
Interest keeps accumulating
The interest on the new loan is still accumulating, as it adds to the former debts.
They consist of an average of 14% of the total external debt, according to DMO.
A Premium Times report says that Nigeria's external loan reached N11.786 trillion by December 2020, meaning an extra N8.827.05 trillion had been accumulated under the Buhari administration alone — three times the combined amount by past governments since 1999.
For domestic debt, which is thought to be relatively slightly toxic to the value of Naira, the figure increased from N795 billion in 1999 when the Obasanjo's government came to power, to N8.8 trillion in 2015 when the Buhari became president. By December 2020, Nigeria's domestic debt stood at N16.02 trillion — twice as much as the total amount taken by the past three governments of Obasanjo, Yar'Adua and Jonathan.
The domestic and foreign debt figures are higher now as the government keeps borrowing more in 2021.
Where the loans came from
Legit.ng had reported that the Nigerian leader sought approval from the National Assembly to borrow $4,054,476,863.00, €710 million and a grant of $125 million.
In a letter read by the Senate president, Ahmad Lawan, President Buhari explained that the loan sought is to finance critical projects in the 2021 budget.
Amid the heated reactions generated by the president's move, Legit.ng takes a look at Nigeria's current debt profile and the places where the loans were obtained from.
Source: Legit.ng