Banks Publish Names of 1,042 Nigerians Using Fake Visa, Other Tricks to Buy Dollar Cheap
Ten Nigerian banks have released the identities of customers who have committed forex offenses in accordance with CBN instructions
In a circular issued recently, the CBN outlined the fraudulent practices to include the use of fake visas and cancellation of air tickets for the purchase of forex
CBN had instructed banks to publish names of individuals who engage in such and ensure they are barred from accessing forex in the future
10 Nigerian banks have published the names of 1,042 customers who fraudulently bought foreign currencies in the last three months.
The Central Bank of Nigeria in July instructed Deposit Money Banks(DMB) to publish names and Bank Verification Numbers(BVN) of customers who violated the rules.
This isn't the first time the CBN has used a name-and-shame tactic; in the past, loan defaulters' names have also been released.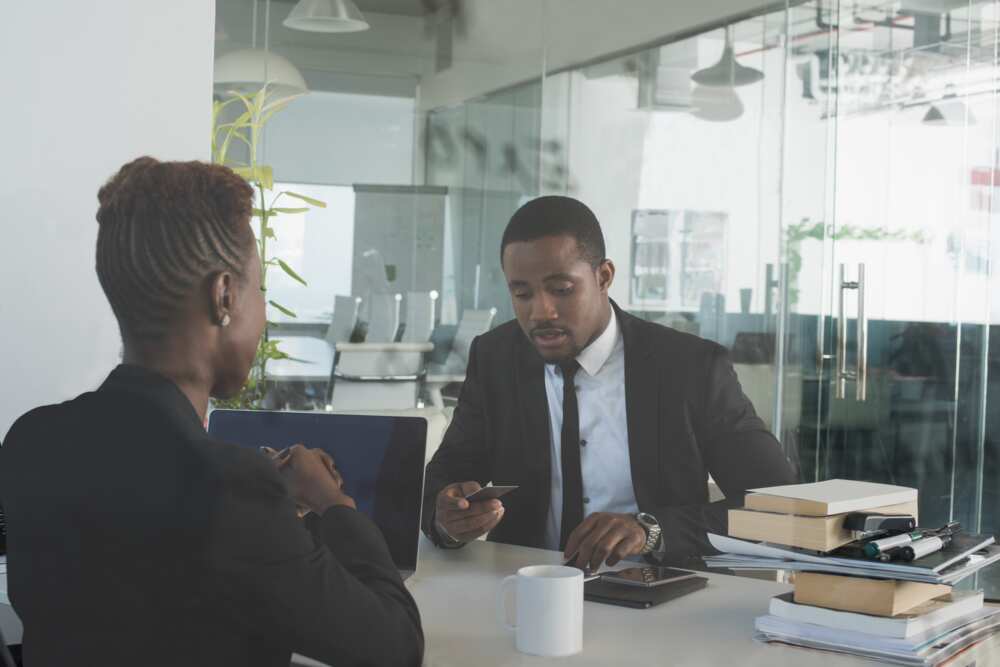 Breakdown
According to ThisDay report, Zenith bank, followed by Sterling Bank and Access Bank recorded most forex defaulting customers.
PAY ATTENTION: Install our latest app for Android, read best news on Nigeria's #1 news app
On its website, Zenith Bank listed 879 FX offenders, while Polaris Bank and Sterling Bank listed 54 and 52, respectively.
Access Bank had 24, Fidelity Bank had ten, First City Monument Bank had eight, Stanbic IBTC Bank had seven, Standard Charted Bank had four, United Bank for Africa had three, and Wema bank had one.
How the customers tricked the bank's staff
Polaris Bank on its website noted that the 54 customers canceled their trip and failed to refund the Personal Travel Allowance (PTA) sold to them despite follow-ups with them
Sterling Bank also revealed that its customers canceled their trip but failed to return the PTA availed to them despite reaching out to them with phone calls and messages .
The Bank also showed that six of its customers presented fake visas or documents to apply for PTA.
Sterling note on its website reads:
"In compliance with the directive of Central Bank of Nigeria mandating banks to publish the names of defaulters of the FX regulation. Based on regulatory directives, the following customers canceled their trip and failed to return the PTA availed to them despite several mails, text messages and follow-up phone calls. The customer(s) below presented fake visa to apply for PTA."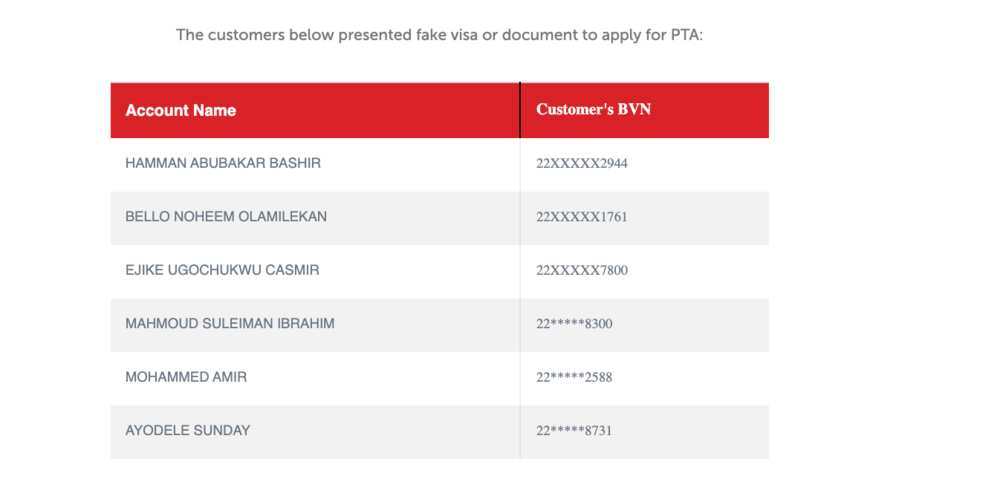 CBN lament as fake eNaira Twitter account deceives Nigerians with N50billion giveaway after Pres Buhari launch
Meanwhile, Legit.ng had earlier reported that the Central Bank of Nigeria (CBN) has distanced itself from fake eNaira twitter account, @enaira_cbdc, which claims that the apex Bank is offering intervention funds to Nigerians.
The fake twitter handle said the financial regulator is disbursing 30 billion eNaira currency to Nigerians that sign up and provide their eNaira wallet details through the link @enaira_cbdc posted.
The Twitter handle has attracted several followers while disguising to be an account owned by the central bank, and the monetary authority has warned Nigerians not to fall victim of the perpetrators' trap.
Source: Legit.ng