Bola Tinubu Breaks 24-Year Record of Obasanjo, Yar-Adua, Jonathan, and Buhari in 24 Hours
President Bola Ahmed Tinubu's inauguration sparked a bullish sentiment in the Nigerian Stock Market
After the first trading day under Tinubu's presidency, investors made over N1.505 trillion
Tinubu's first-day stock market performance surpassed that of his predecessors in the last 24 years
President Bola Ahmed Tinubu surpassed the stock market performance of his predecessors within the first 24 hours of his inauguration.
Following Tinubu's inauguration, the Nigerian stock market opened the week on a bullish note as investors displayed confidence in his administration.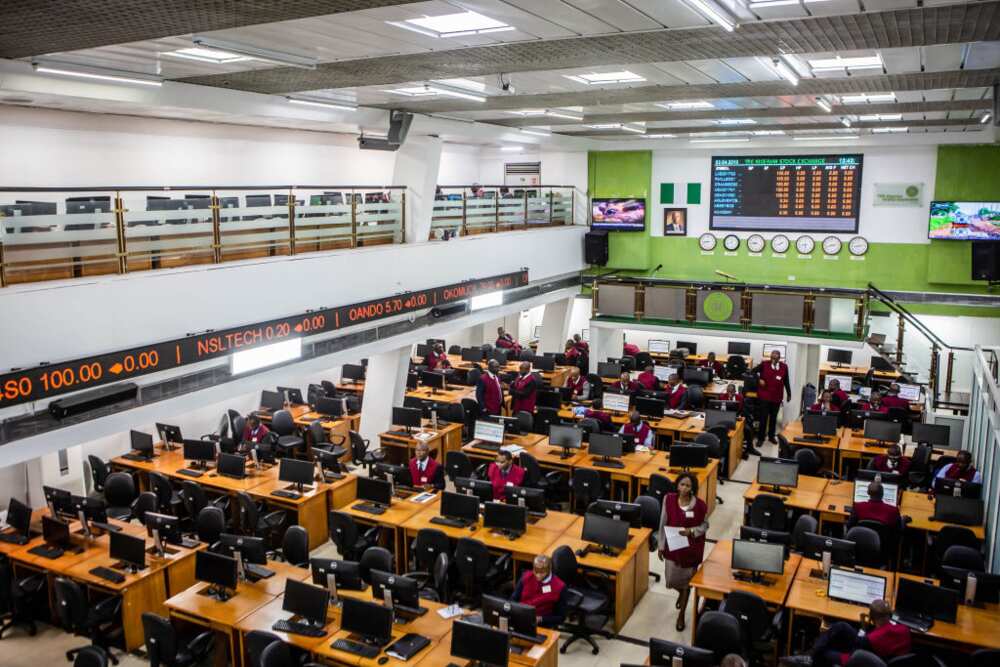 President Tinubu addressed key economic concerns in his inaugural speech, emphasising the need to capture fuel subsidy in the 2023 budget and pledging to work towards a unified exchange rate to bolster the Nigerian economy.
This created investor optimism and confidence in his administration's economic policies and reforms.
How the market performed
Legit.ng reported that market capitalisation increased on Tuesday, May 30, 2023, by 5.22%, helping to N30.349 trillion compared to N28.844 trillion posted on the previous trading day on Friday, May 26, 2023.
This means that on Tuesday, Aliko Dangote, Tony Elumelu, Femi Otedola and other stock investors shared N1.51 trillion.
Furthermore, the All-Share Index rose by 2,764.47 points or 5.22%, settling at 55,738.35 as opposed to 52,973.88 recorded in the previous trading session. Consequently, the Year-to-Date gain moderated to 8.76%, Punch reports.
Tinubu's first-day market performance against other presidents since 1999
Tuesday's strong stock market start under President Tinubu's leadership sets an encouraging tone for Nigeria's economic outlook.
According to data from Statista, a data company, Tinubu's first 24 hours in office stock performance of 5.22% surpasses the growth seen during the first 24 hours of the previous administrations since Nigeria's return to democracy in 1999.
When President Muhammadu Buhari assumed office in 2015, the stock market grew by 0.77% within the same timeframe.
Similarly 2011, after Goodluck Jonathan's inauguration, the market experienced a modest growth of 0.14%.
During Umaru Musa Yar-Adua's tenure in 2007, the market remained flat at 0.00%, while under President Olusegun Obasanjo's leadership in 1999, the stock market started with a decline of -0.07% within the first 24 hours.
2023 — BAT: +5.22%
2015 — PMB: -0.77%
2011 — GEJ: +0.14%
2007 — YAR: +0.00%
1999 — OBJ: -0.07%
Now we look forward to the first-week performance and more stock gains in the future.
Access Bank, GTCo, Zenith, and UBA pay shareholders highest dividends for 2022
Meanwhile, in another report, Legit.ng reported that Nigeria's Stock market investors had bumper harvests from their investments.
United Bank for Africa (UBA), Guarantee Trust Holdings, Zenith Bank, and Access Bank Holdings paid an N236.43 billion dividend payout in 2022.
While Zenith Bank and GTCo recorded the most attractive dividend-paying stocks in the banking industry.
Source: Legit.ng