Aliko Dangote Makes N73.2 Billion in One Day, as His Cement Company Gets SEC Approval for Shares Buyback
Aliko Dangote's wealth surged by N73.2 billion in one day due to the high demand for Dangote Cement shares
The cement company's share price increased as investors anticipated the benefits of the company's shares buyback program approved by the SEC
A majority of Aliko's wealth comes from the performance of Dangote Cement
Aliko Dangote, the richest man in Africa, experienced a boost in wealth by N73.2 billion on March 8, 2023, due to a surge in demand for shares of Dangote Cement.
The rise in demand for his cement company's shares followed the announcement that the Securities and Exchange Commission (SEC) had approved the establishment of a new share buy-back programme for Dangote Cement Plc.
Investors anticipating the expected benefits from the buyback programme helped increase the share price of Dangote Cement from N280 to N285.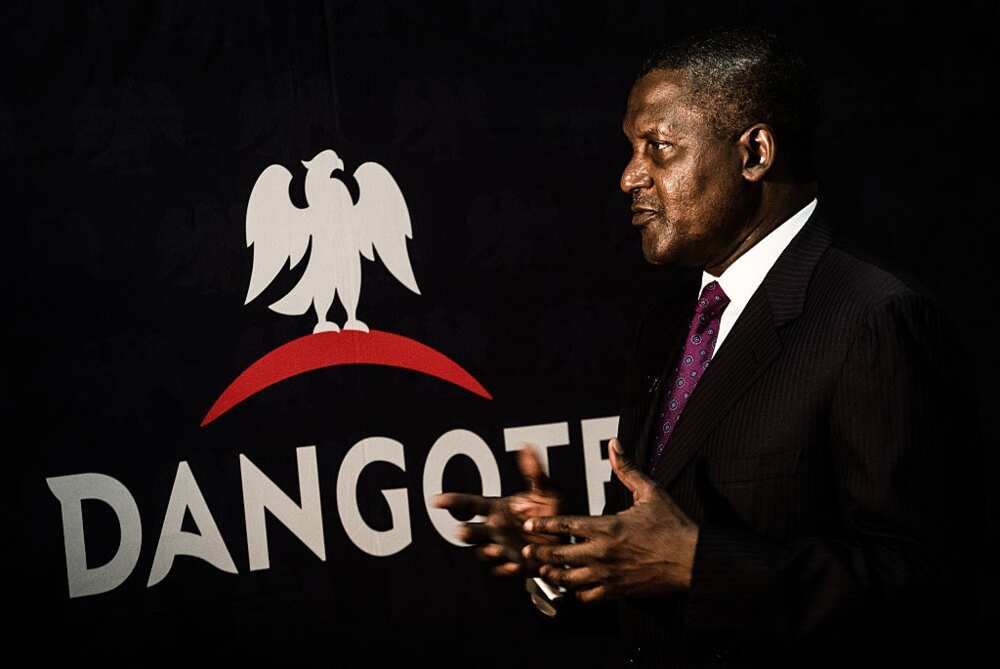 According to a corporate disclosure by the Dangote Group, the share buyback program is expected to expire on December 12, 2023, exactly 12 months from the date of the shareholders' resolution.
The company also stated that the buyback would be carried out through an open market offer or self-tender, subject to prevailing market conditions and at the management team's discretion.
Part of the statement reads:
"The Company will continue to monitor the evolving business environment and market conditions, in making decisions on tranches of the share buy-back programme."
Dangote cement price jumps
Due to the increase in the price of Dangote Cement shares on Wednesday, March 9, the value of Africa's wealthiest man's total shareholding rose from N4.12 trillion to N4.17 trillion, allowing him to pocket N73.2 billion in just one day.
Legit.ng had earlier reported that Aliko Dangote is the single majority shareholder of Dangote Cement Plc, one of his most profitable assets.
Dangote's holdings breakdown includes direct ownership of 27,642,637 units and indirect investment of 14,621,387,610, totalling 14.65 billion ordinary shares.
Rabiu brothers make over N110bn in 8 hours, as the company's market value soars
Meanwhile, in another report, Abdul Samad Rabiu and his brother Kabiru Rabiu, who co-own BUA Foods Plc, saw their fortune grow as their firm's market value boomed.
The market value of BUA Foods, which is part of the BUA Group, increased by N119 billion due to a significant rise in the company's share price.
The Rabiu brothers are the largest shareholders of BUA foods, hence the increase in the firm's market value made them over N110 billion in 8 hours of trading.
Source: Legit.ng