How China is responding to economic challenges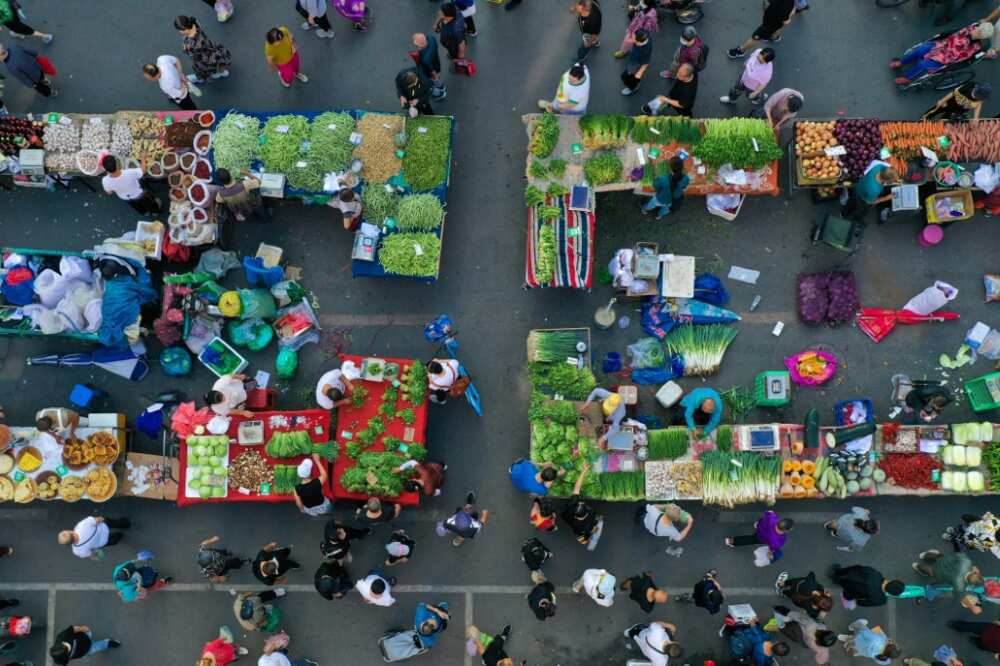 China on Wednesday reported it had entered deflation for the first time since 2021 -- the latest indicator pointing to a slowdown in the world's second-largest economy.
Here's how Beijing is attempting to reverse the downturn:
Targeted stimulus
During the global financial crisis of the late 2000s, China unveiled a massive four trillion yuan ($556 billion at current exchange rates) stimulus plan.
The plan sparked an infrastructure boom of roads, airports and high-speed train lines -- but also brought the risk of unnecessary projects and growing debt.
These days, keen to clean up its finances, Beijing now prefers targeted measures to a massive, costly stimulus plan, according to Larry Hu, economist at Macquarie.
PAY ATTENTION: Follow us on Instagram - get the most important news directly in your favourite app!
In July, the government unveiled measures to encourage the purchase of electric vehicles and household appliances.
Sluggish consumption
China has in recent weeks announced a series of measures to boost consumption, including large-scale festivals and sporting events, as well as an increase in spending on services involving catering and healthcare.
But this doesn't tackle the root of the problem, according to analysts at Trivium, a China-focused research firm.
"Consumers aren't spending because income growth has slowed and the economic outlook remains uncertain," Trivium analysts wrote in a note.
The country's post-Covid recovery is running out of steam, with one in five young people unemployed and households tightening their belts.
"Until these two issues are addressed, consumption will not pick up in a meaningful way," the analysts wrote.
Deflationary spiral
While on paper falling prices may seem like a good thing for purchasing power, a drop into deflation poses a long-term threat.
Instead of spending, consumers postpone purchases in the hope of lower prices.
And in the absence of demand, companies cut back on production, freeze hiring or lay off staff and agree to further price cuts to clear their inventories, which weighs on profitability as their costs remain the same.
In the current economic climate, households will remain "cautious about making purchases of big-ticket items given the potential risks of job losses and salary cut", according to Ken Cheung, analyst at Mizuho Bank.
Property crisis
Bricks and mortar are a pillar of the economy in a country where property has long been seen as a safe bet for middle class Chinese seeking to grow their wealth.
Yet financial woes at a large number of developers, many of whom are now struggling to stay afloat, are fuelling a crisis of confidence among potential buyers and depressing prices.
The central bank has extended its support for developers until the end of 2024 and extended loan repayments to enable developers to complete existing projects.
Several cities, including Zhengzhou in central China, have also relaxed purchasing rules to stimulate demand.
But the results may fall short of expectations, warns Nomura bank analyst Ting Lu, who pointed to a "weak confidence about the future" and "falling population" as drivers of a decline in housing demand.
Trade under threat
China, long described as "the workshop of the world", remains highly dependent on exports.
The threat of recession in the United States and Europe, combined with galloping inflation, has weakened international demand for Chinese products.
In July, exports fell 14.5 percent year-on-year -- the biggest drop in more than three years.
To support the export sector, Beijing could allow the yuan to depreciate against the dollar, according to Mizuho's Cheung.
This strategy, which China has used in the past, would technically make the cost of its goods more competitive abroad.
Geopolitical tensions
Some Western leaders are advocating "decoupling" from China's economy amid tensions with Beijing.
The Chinese government's "increasingly authoritarian efforts to control Chinese society and draconian legislation like the updated anti-espionage law have also greatly eroded domestic and foreign confidence in doing business in China," according to US-based consultancy SinoInsider.
A revised law dramatically expanding China's definition of espionage came into force in July, prompting experts to warn that even companies with tenuous links to organisations accused of spying could get swept up in crackdowns.
Foreign direct investment in China fell to its lowest level since 1998 in the second quarter, according to Goldman Sachs.
"Beijing has few good options for rescuing the economy," SinoInsider analysts wrote in a note.
Source: AFP