China slips into deflation as post-Covid recovery falters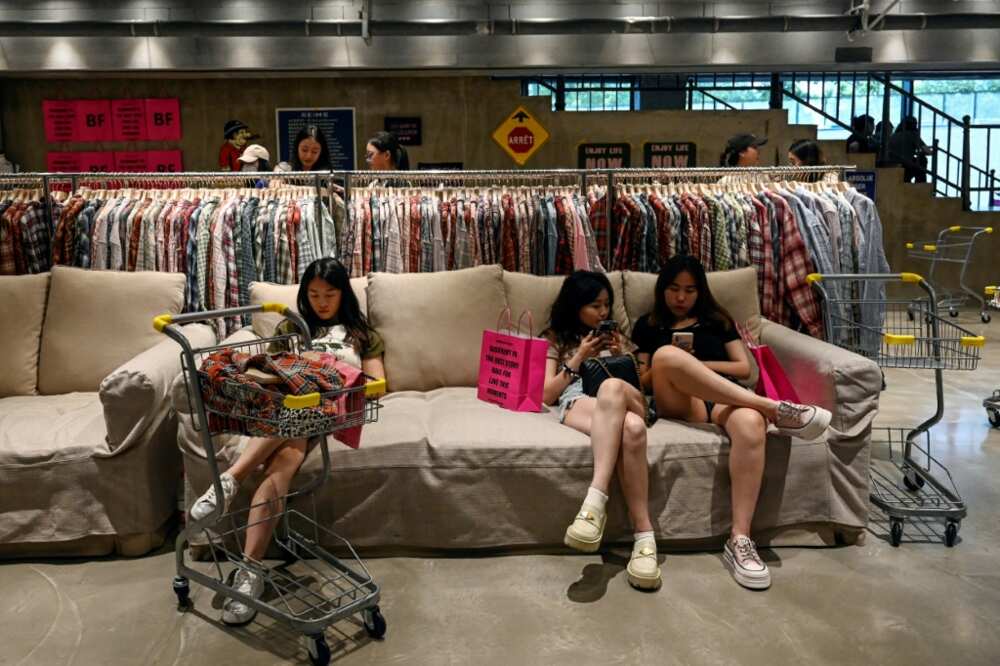 PAY ATTENTION: Сheck out news that is picked exactly for YOU ➡️ click on "Recommended for you" and enjoy!
China slipped into deflation as consumer prices contracted last month for the first time in more than two years, official data showed Wednesday, as slowing domestic spending weighs on the country's post-Covid economic recovery.
The Consumer Price Index, the main gauge of inflation, fell 0.3 in July, the National Bureau of Statistics said, having flatlined in June.
Analysts polled by Bloomberg had anticipated a 0.4 percent decline in the index for July.
It is the second round of disappointing data for the Chinese economy this week, after figures Tuesday showed the country suffered its biggest fall in exports for more than three years.
Deflation refers to falling prices of goods and services and is caused by a number of factors, including waning consumption.
And while cheaper goods may appear beneficial for purchasing power, deflation poses a threat to the broader economy.
As prices fall, consumers tend to postpone purchases in the hopes of further price cuts.
A lack of demand then forces companies to reduce production, freeze hiring or lay off workers, and agree to new discounts to sell off their stocks -- weighing on profitability even as costs remain the same.
China experienced a short period of deflation at end of 2020 and early 2021, due largely to a collapse in the price of pork, the most widely consumed meat in the country.
Prior to that, the last deflationary period was in 2009.
And many analysts fear a longer stretch of deflation this time around, as China's main growth engines stall and youth unemployment is at a record high of over 20 percent.
Ongoing turmoil in real estate, a sector that has long accounted for a quarter of China's GDP, is the "main source" for this "deflationary shock", said economist Andrew Batson of Gavekal Dragonomics.
Deflation is also being driven by flagging exports -- historically a key source of growth for the Chinese economy, Batson said.
Wednesday's data comes after July saw the strongest decline in exports in more than a year -- down 14.2 percent -- precipitated by weak demand abroad.
This has had a direct impact on tens of thousands of export-oriented companies in China, which are now operating at a much slower pace.
Meanwhile, the producer price index fell again in July by 4.4 percent, marking the 10th consecutive month of contraction.
The index measures the cost of goods leaving factories and gives an overview of the health of the economy and was down 5.4 percent in June this year.
Declining producer prices mean reduced margins for companies.
Source: AFP