German economy to grow in 2023 as outlook brightens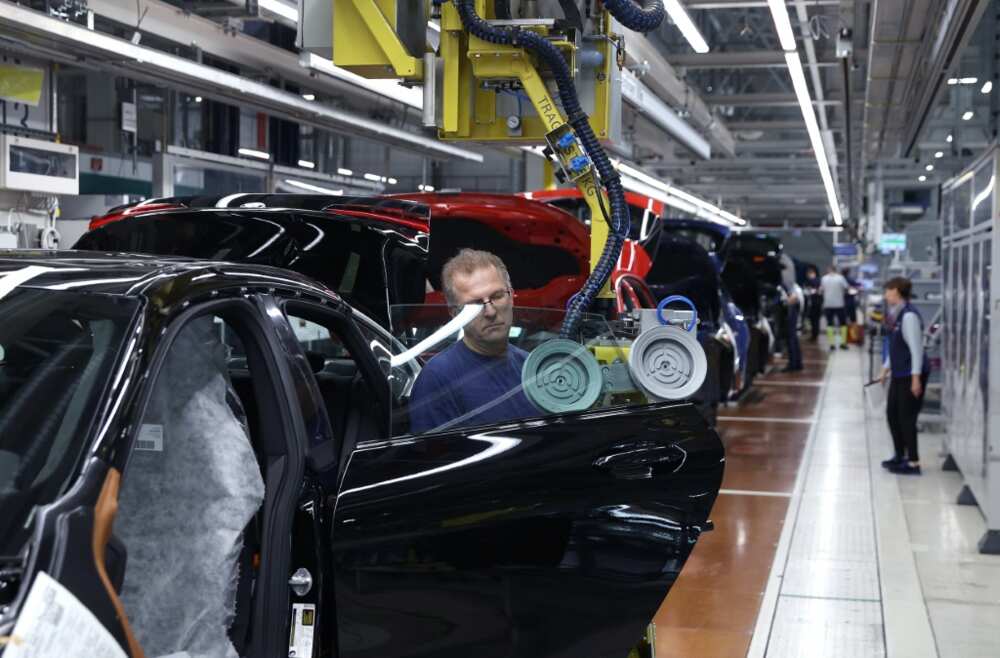 The German economy, Europe's largest, is expected to dodge a recession and grow by 0.3 percent this year thanks to a drop in energy prices, leading economic institutes said Wednesday.
"The economic setback in the winter half-year 2022/2023 is likely to have been less severe than feared," Timo Wollmershaeuser from the Ifo institute said in a statement.
"The main reason for this is a smaller loss of purchasing power as a result of a significant drop in energy prices."
Inflation, however, will only ease slightly to six percent, from 6.9 percent in 2022.
In their previous forecast last autumn, the researchers were still expecting Germany's economy to shrink by 0.4 percent, after Russia's invasion of Ukraine sent energy and food costs surging.
But a 200-billion-euro government relief package, including a cap on gas and electricity prices, combined with mild winter weather and efforts to diversify gas supplies have helped Germany's economy cope better than expected.
PAY ATTENTION: Follow us on Instagram - get the most important news directly in your favourite app!
Easing supply chain bottlenecks and China's relaxation of Covid-related restrictions have also buoyed the country's export-oriented economy.
The forecast -- unveiled by the Ifo institute, the Kiel Institute for the World Economy, the Halle Institute for Economic Research and the RWI Leibniz Institute for Economic Research -- is more optimistic than the government's own estimates.
Berlin, which had also initially predicted a recession for 2023, has more recently upgraded its forecast to 0.2 percent growth.
The brighter outlook was evident in separate data released by statistics agency Destatis on Wednesday, which showed a surprise jump in new factory orders in February.
New orders, seen as an indicator of future industrial activity, surged by 4.8 percent on the previous month thanks to strong domestic and eurozone demand.
Stubborn inflation
Although Germany's inflation rate eased to 7.4 percent in March after hitting a peak of 8.8 percent in late 2022, consumer prices are set to remain stubbornly high this year.
Government relief measures and expected high wage increases "are strengthening domestic demand and keeping domestic inflation high," the think-tanks said in their statement.
"Only next year will this aspect of inflationary pressure also ease, bringing the inflation rate down noticeably to 2.4 percent."
The German economy is expected to grow "more strongly" in 2024, expanding by 1.5 percent, the researchers added.
Economists cautioned that while recent positive indicators and upbeat business surveys gave reason for optimism about the German economy, many uncertainties remained.
The jury was still out on whether Wednesday's rise in factory orders for instance marked "the start of an industrial revival", said ING bank economist Carsten Brzeski.
"The expected slowdown of the US economy, the fallout from recent financial market turmoil and the broader impact of monetary policy tightening" could yet "spoil the party", he warned.
Source: AFP