Shekau is dead - Nigerian Army
- Major General Lucky Irabor, Commander of Operation Lafiya Dole, says that Boko Haram leader Abubakar Shekau is dead
- He says that the individual originally identified as Shekau has indeed been killed
- Major General Irabor says the Army does not make statements that are not based on facts
The Nigerian Army has again declared that Boko Haram leader Abubakar Shekau is dead.
However, Major General Lucky Irabor, Commander of Operation Lafiya Dole, is the one announcing Shekau's death this time.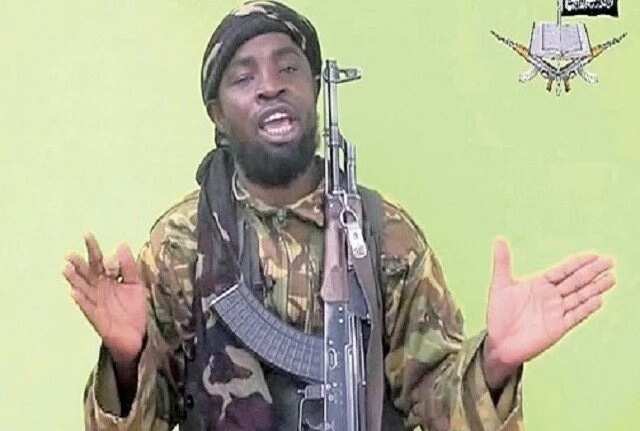 READ ALSO: Fast all in one -- UC Browser
Speaking during a tour of Adamawa state on Thursday, September 1, Major General Irabor insisted that Shekau is dead, Vanguard reports.
He said that the individual originally identified as Shekau has indeed been killed.
His words: "I can confirm to you that the original Shekau was killed, the second Shekau was killed, and the man presenting himself as Shekau, I can also confirm to you that few days ago, he was wounded. We are yet to confirm whether he is dead or not."
According to Major General Irabor, the Army does not make statements that are not based on facts.
He said the Nigerian troops fighting insurgency in the northeast, will continue the military operations until the last terrorist is taken out, as there is division among the Boko Haram members.
He added: "They released videos to prove that they are still active, but that's just a facade."
Since his emergence in 2009, Shekau has been declared dead by the Nigerian Army on several occasions, though it has never been solidly confirmed.
READ ALSO: Controversial death: 5 times BH leader Shekau has been killed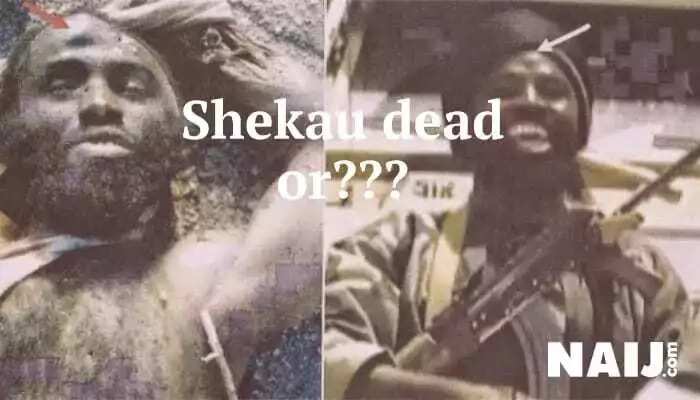 Shekau took over as leader of Boko Haram after the founder, Mohammed Yusuf, was paraded and then executed in front of a crowd by Nigerian security forces.
The Boko Haram leader has been reported killed but manages to return with video clips to show he's still alive.
Under his leadership, Boko Haram has killed thousands of people and displaced more than 2 million.
Recently, report surfaced on Tuesday, Augusts 23, that Shekau was "fatally wounded" during an unprecedented and spectacular air raid.
"Those Boko Haram terrorists commanders confirmed dead include Abubakar Mubi, Malam Nuhu and Malam Hamman, amongst others, while their leader, the so-called 'Abubakar Shekau', is believed to be fatally wounded on his shoulders. Several other terrorists were also wounded," Sani Kukasheka Usman, spokesman of the army, had said.
Source: Legit.ng