Bride who wore no makeup to her wedding speaks out
- A bride broke the internet recently for wearing no makeup on her wedding day
- Reports said she was Ghanaian but she is actually a Nigerian lady called Bisola and she is from Lagos
- She reveals why she chose to go barefaced and intimate details of her husband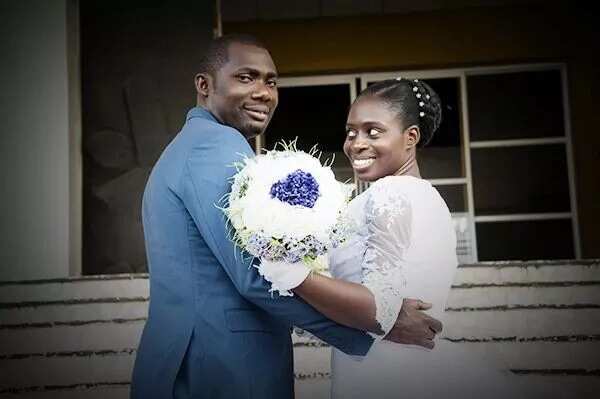 In August, a beautiful 'Ghanaian' bride was trending because she wore absolutely no make-up to her white wedding. Now, the bride has been revealed and confirms she is actually Nigerian.
READ ALSO: Nollywood actress gets engaged on her birthday! (photos)
Her name is Bisola Umoren. She was born and raised in Lagos State and her husband is from Akwa Ibom. Bisola said the reason she went bare-faced to her ceremony is because her husband loves her without any make-up. She said: "When my husband first met me, I had not had my bath, but he saw and fell in love with my natural look.
"My hair was due, my face looked way older, I was even tying nylon on my hair when he came to me on that fateful morning, yet he loved what he saw. So, who am I supposed to be making all that up for on my wedding day?"
"Secondly, For a good start, I'm not the make-up type. I don't even wear ear-rings or like to drop my hair. I don't like any form of inconvenience or discomfort on my face, my neck and entire body. It is not a church thing, it is just me and my personal decision."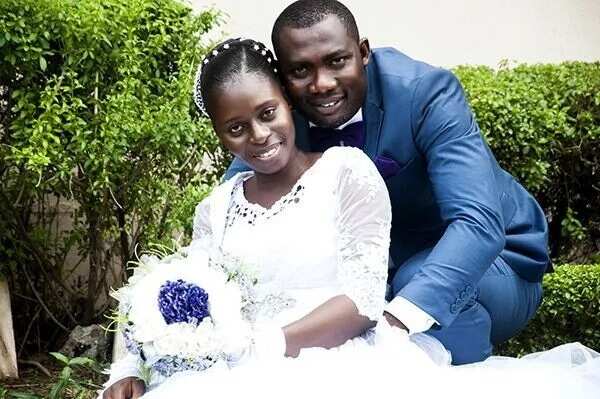 On her love story with her husband, she said: "We met last year, December 16, 2015 after I was robbed besides Abiola Garden, Lagos at about 9am. The robbery was a horrible experience; I lost my Blackberry phone, tab and some money. A close friend then volunteered to come help me massage my leg when he heard what happened to me."
READ ALSO: Check out photos from top Nigerian fashion designer's traditional wedding
"When he was coming that morning, he came with his long time friend (who is now my husband). After the first visit, he (my husband), came back alone on December 26, to see me and that was how our relationship started. Few weeks later, he proposed because he was scared that if he wasted more time, another man would take over. (laughs)."
"He is very caring. He showered me with his love and care that I had no choice but to succumb. But his tribe was almost a barrier for us; he is from Akwa-Ibom while I'm from Lagos State. We had our court registry in February 2016, barely three months after we met."
See more photos below: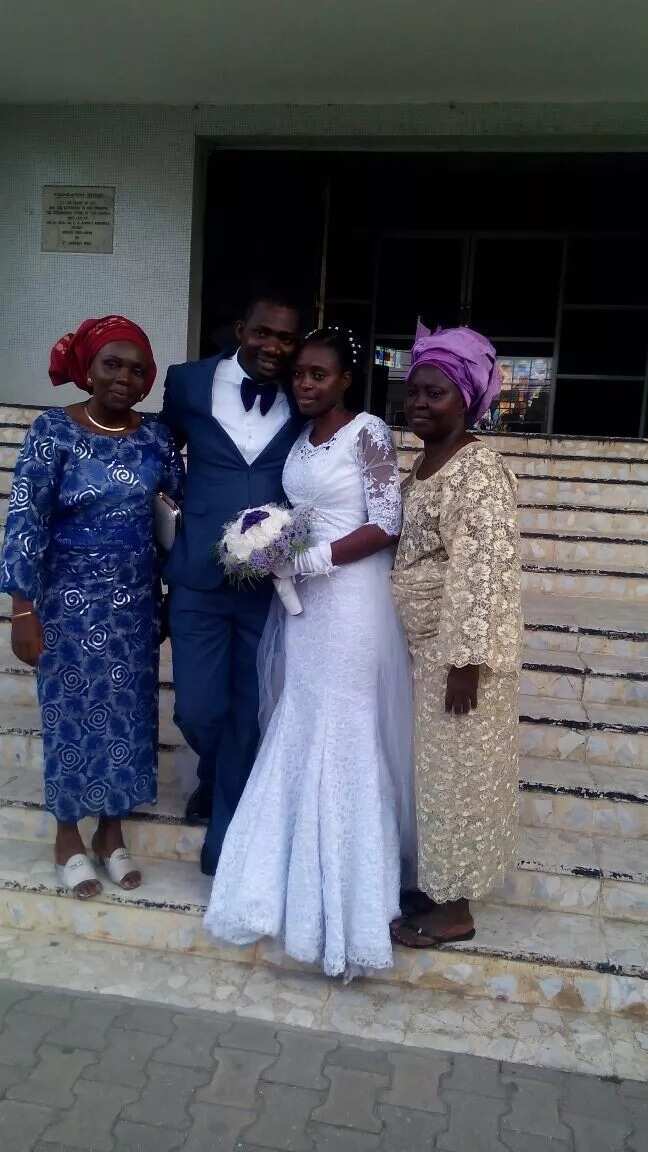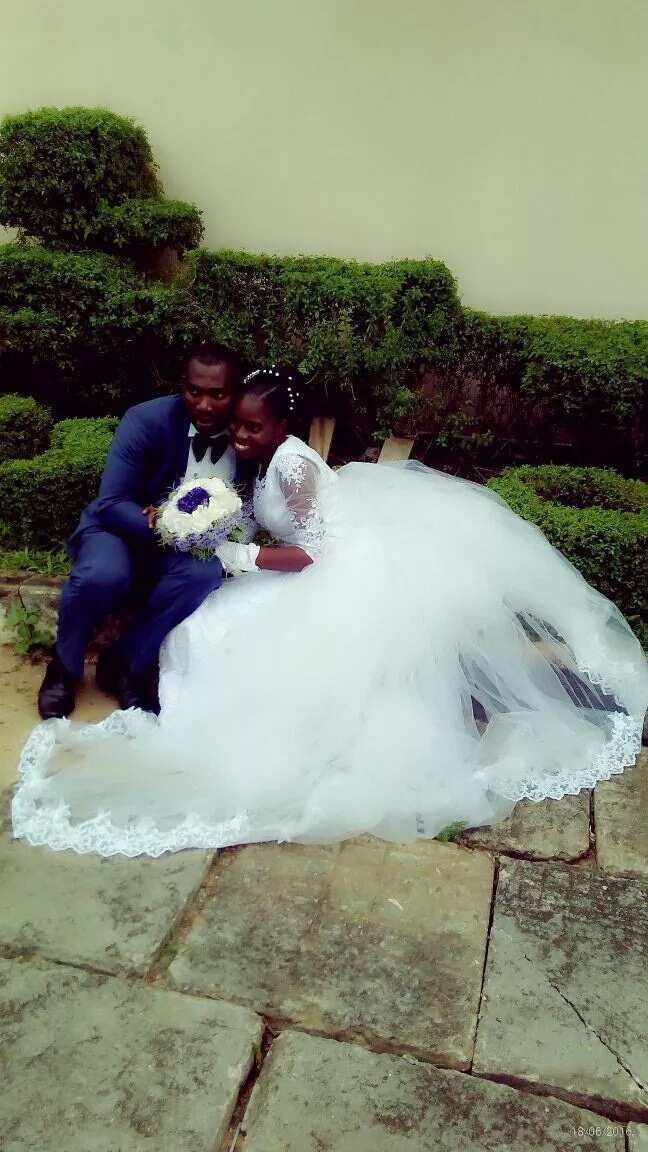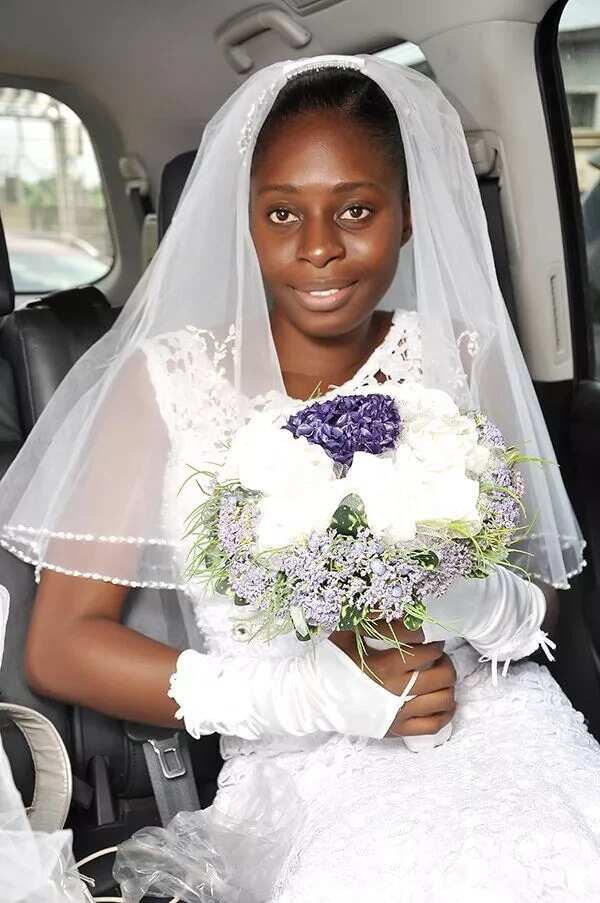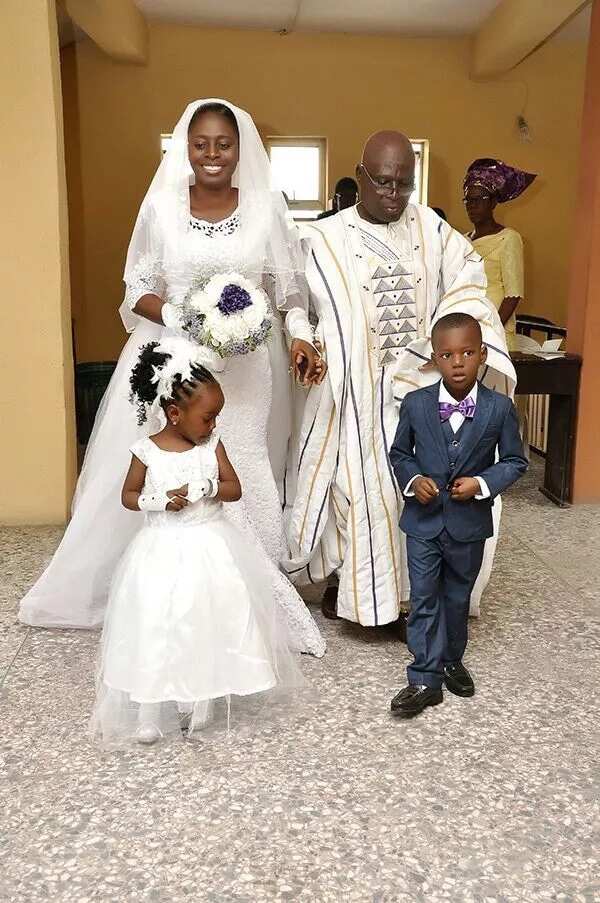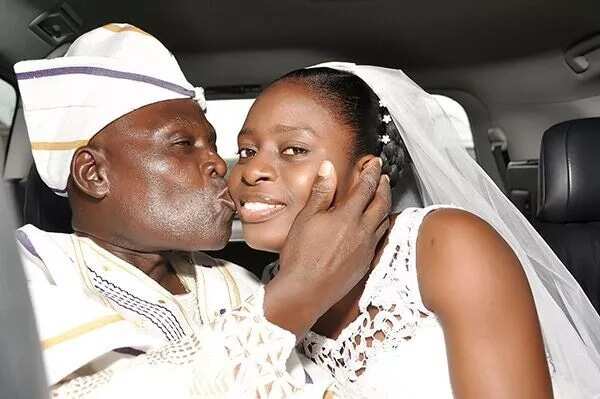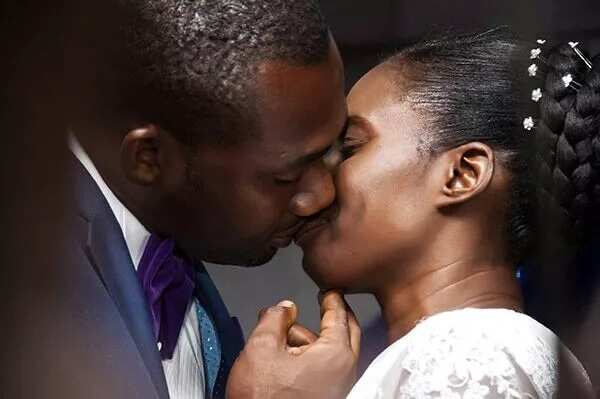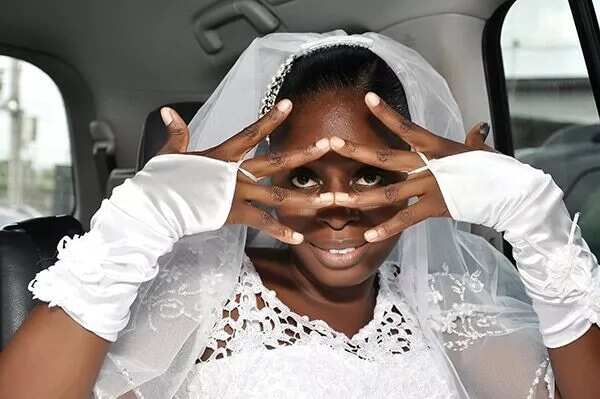 Source: Legit.ng