Hunger made me to surrender: Rescued Chibok girl's husband
- More details have emerged as to how the alleged husband of the rescued Chibok girl, Mohammed Hayatu was arrested
- Hayatu reportedly surrendered himself, his wife and their baby to the vigilantes due to lack of food and poor health care
- The rescued girl, Amina earlier said Hayatu was also captured and forced to become a member of the Boko Haram sect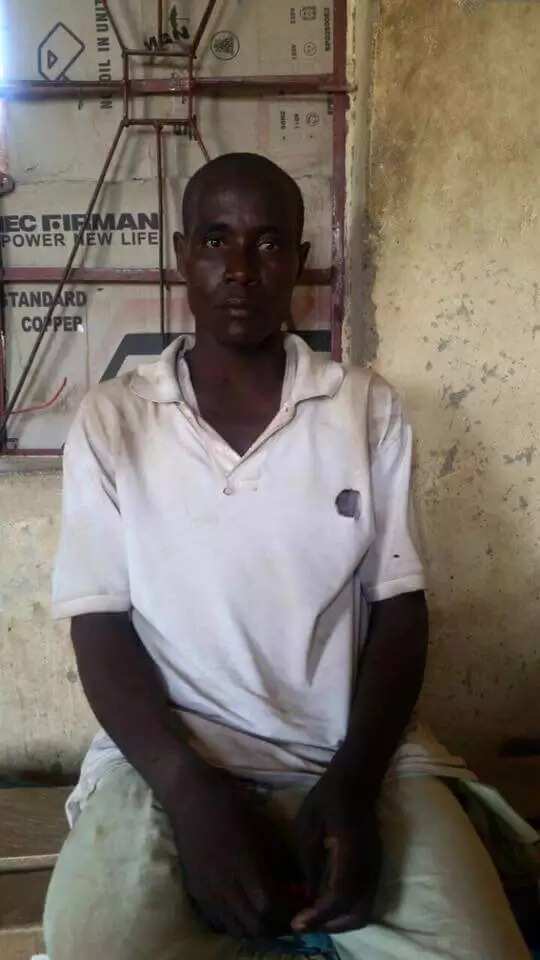 Mohammed Hayatu, the alleged husband of the rescued Chibok girl, Amina Ali reportedly said it was hunger and ill health that forced him to surrender to the Civilian Joint Task Force members.
Hayatu is said to be one the Boko Haram commanders also known as "Amir", Channels Television reports.
He reportedly escaped with his wife and their baby from the Sambisa forest due to the constant suffering and surrendered to the vigilantes in Balle, a village in Damboa.
According to military sources in Damboa, who also accompanied Amina to Maiduguri, Hayatu said his family would have starved to death because their food supply routes had been blocked by intensive military operations.
READ ALSO: Rescued Chibok girl pregnant again, read details of her rescue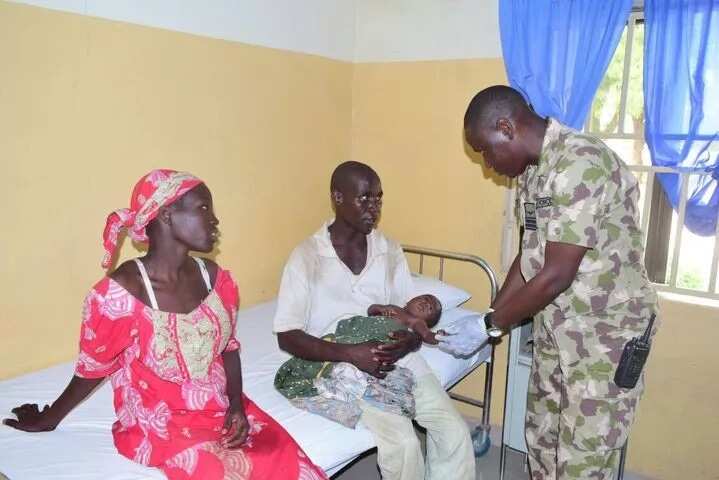 Emotions were high on Wednesday, May 18, when report surfaced that one of the abducted Chibok girls has been found.
Amina was rescued from her captors on Tuesday, by the CJTF. She was said to have been recognized by one of the vigilante members who spoke their dialect to her and she responded.
Ali Gwoza and Apagu Chibok are some of the vigilante members, who identified her.
The rescued girl who was found with her 4-month old baby is said to be pregnant again.
After a tearful reunion with her mother, she was taken to the Borno state government house to meet with Governor Kashim Shettima.
She will be meeting with President Muhammadu Buhari at the Presidential Villa on Thursday, May 19.
READ ALSO: Rescued Chibok girl handed over to Borno state governor
Amina is the first and only girl to be rescued out of the missing 219 school girls abducted by Boko Haram terrorist in April 2014. Fifty seven of the girls managed to escape from the insurgents at various times in 2014 and since then no one has sighted the girls.
Source: Legit.ng