Check out the significance of various Nigerian Navy uniforms
The director of Naval Information of the Nigerian Navy, Commodore Chris Ezekobe, on Friday visited Legit.ng's Abuja office on a tour of media houses. 
Ezekobe discussed the role of the Navy in Nigeria, especially in relation to other security agencies. He also praised Legit.ng for its consistency in informing Nigerians through its coverage of national and international events.
The naval boss also took time to explain the various uniforms worn by the Navy. Have you wondered why the Navy wears white? Ezekobe, however, said it was not something he had ever questioned. Still he gave reasons why the Navy wears different uniforms for different occasions and the significance of the colours.
READ ALSO: Surprise! Nigerian navy reveals price of recruitment forms (video)
1. The liberty rig (the white uniform):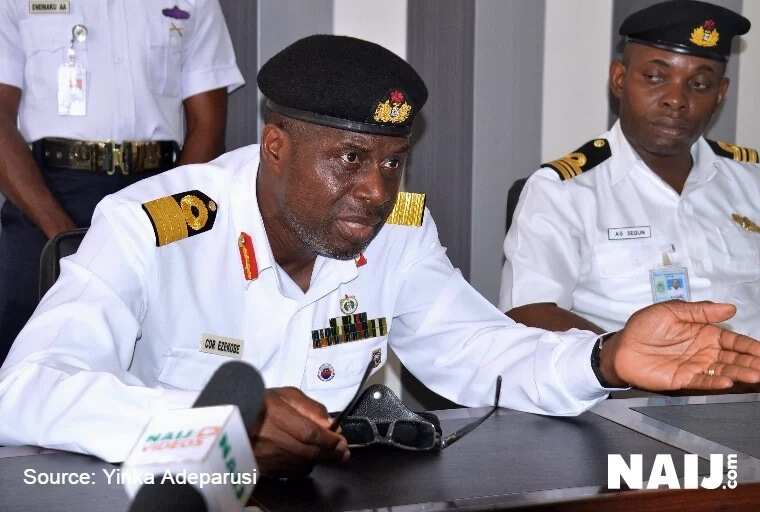 It is the official uniform of the navy, worn when they are getting off the ship and while on administrative duties.
2. The working rig (the blue uniform)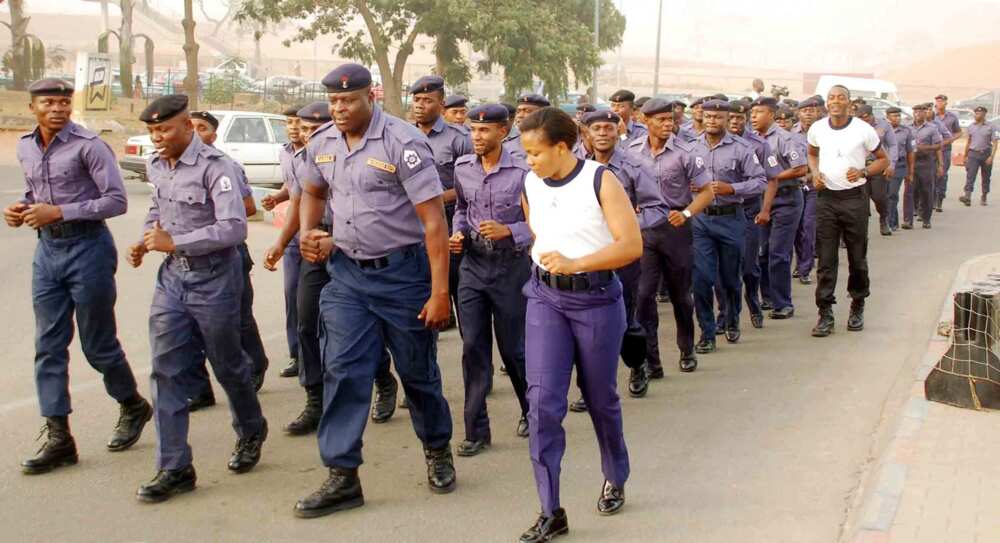 It is usually worn by cadets and "is essentially what we use to work," Ezekobe said.
3. The camouflage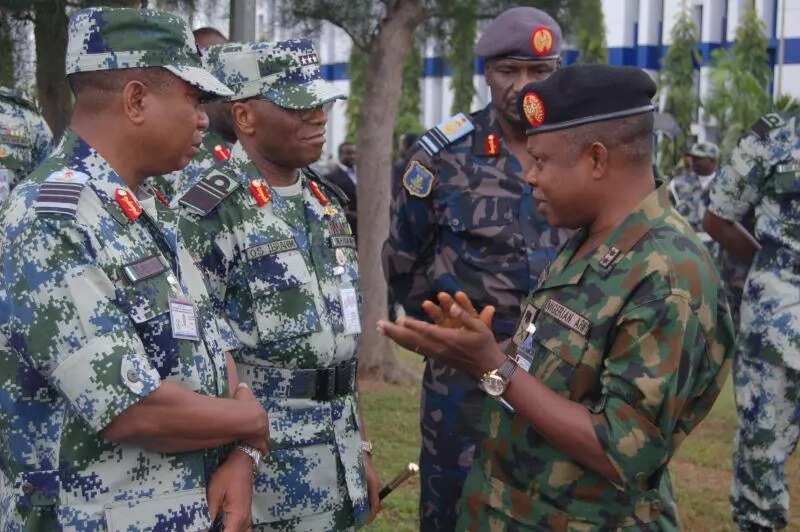 The camofulage is won on combined military operations. Previously, the various branches of the armed forces had their individual camouflage but it was changed by the new chief of armed of staff Tukur Burutai. Now there is one colour of camoflage for all.
READ ALSO: Top Nigerian Navy officers visit Legit.ng office (photos)
Watch the video where Ezekobe explained it all:
&feature=youtu.be
Source: Legit.ng