- 13-year-old girl, who was abducted and forced to marry Boko Haram fighter, narrates her ordeal
- She claimed that Boko Haram filmed how they raped the girls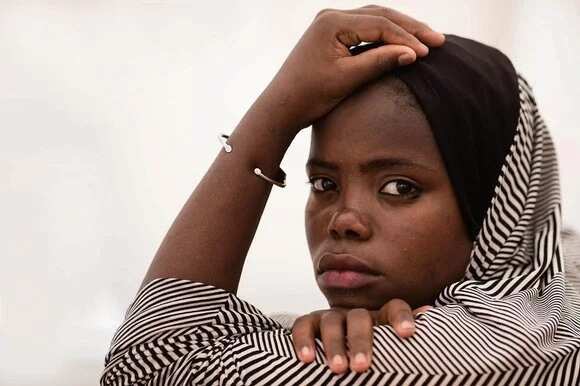 The Boko Haram insurgents have reportedly filmed their victims while they were raped for many times.
An investigation by Christina Lamb of The Sunday Times Magazine says that reporters have seen videos of Chibok school girls being raped over and over again by Boko Haram terrorists until they passed out.
Some of the escaped girls said they were kept in 'women's prisons' where they were taught about Islam. The Boko Haram insurgents visit such prisons and pick their wives.
READ ALSO: Shocking: Numerous killings recorded in Taraba as Boko Haram moves to establish new base
One of the escapes, Ruqaya al Haji was only 11 and half when the militants abducted her. The girl is now 13, and four months pregnant by an insurgent she was forced to marry, some people from her home town call her a "mother by force".
The terrorist who abducted for her left a 2000 naira payment and she became one of three wives to a fighter called Khumoro.
Ruqaya narrates: "I knew if I ran away there were people on the roads who would take us back and kill us."
While being asked what Khumoro did to her, she hides her eyes. The girl says, instead of going to school, she was repeatedly raped. If she denied to submit, she was made to watch videos of people having their throats cut and was told others would be killed in front of her.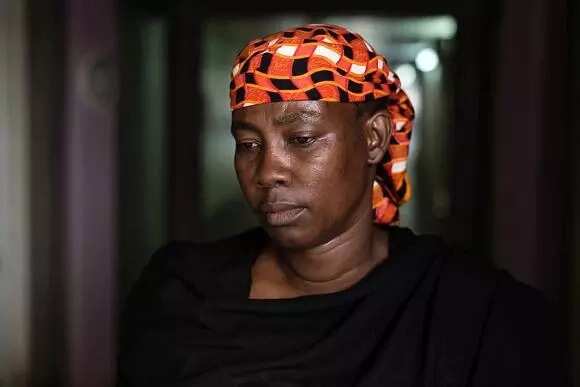 "We were taken to watch a woman having her head broken with rocks for adultery," she says.
The young woman escaped in January walking and running for three days to get back to her home town of Bama, in northeast Nigeria, which the Nigerian military had recently reseized from Boko Haram.
From there, Ruqaya was taken 45 miles west to the Dalori camp outside the Borno state capital of Maiduguri, home to more than 20,000 refugees from Bama. There, rather than the safety she sought, she is facing a new nightmare.
READ ALSO: These 5 controversial Quranic verses may disturb every Muslim
The Global Terrorism Index recently ranked the Boko Haram as the world's deadliest terrorist group. In its ever more violent determination to create an Islamic caliphate in north-east of the country, the group has killed more than 15,000 people, burnt villages and made more than 2m people to flee their homes over the past seven years.
The first many people around the world heard of Boko Haram was when BringBackOurGirls campaign started after 276 schoolgirls were abducted from a boarding school in the small town of Chibok while sleeping in their dormitories on April 14, 2014.
Andrew Pocock, the former British high commissioner to Nigeria, said UK and US governments knew the whereabouts of the girls after they were kidnapped, but can't do anything.