Five urgent reasons to buy made in Nigeria goods
It is no news that Nigeria is facing a very difficult time economy-wise, even as the Naira continues on an unsteady downward-upward movement.
The unguarded rise-and-fall of the naira is a frightening development that calls for urgent attention and there are fears that even the government is at a loss regarding what should be done to save the Nigerian economy.
It is speculated that as at Wednesday, February 24, the exchange rate on the parallel market was N305, a huge leap from an all-time low of N400 and some relieve from fears raised by speculators that the naira could fall as low as N500 to a dollar.
However, it is not yet celebration time, especially when one remembers that there was a time in history when the naira and the dollar stood at par. This history, experts say can repeat itself or come very close to be repeated if Nigerians as a whole will take some steps in the right direction.
One of such proffered steps is to #BuyNaijaToGrow TheNaira. This project falls under the initiative of diversifying the economy. Experts say it is time to diversify the economy, meaning Nigeria must generate revenue from other sources aside that obtained from crude.
According to analysts, the appetite for foreign things is one of the problems bedeviling Nigeria's economy. Hence Nigerians need to curb their appetite for foreign products.
A call has been made for the Nigerian people to buy made in Nigeria products. Below are five very pertinent reasons why every Nigerian must key into this project.
1. Stimulation of the local economy
Experts say all economic growths start at the community level. According to the Economic Developer, it is local decisions, visionary local economic development policies and the creation of a competitive local business climate that drives investment. So With little fanfare, the nation's several thousand farmers, traders and local manufacturers can grow jobs and strengthen local and regional economies.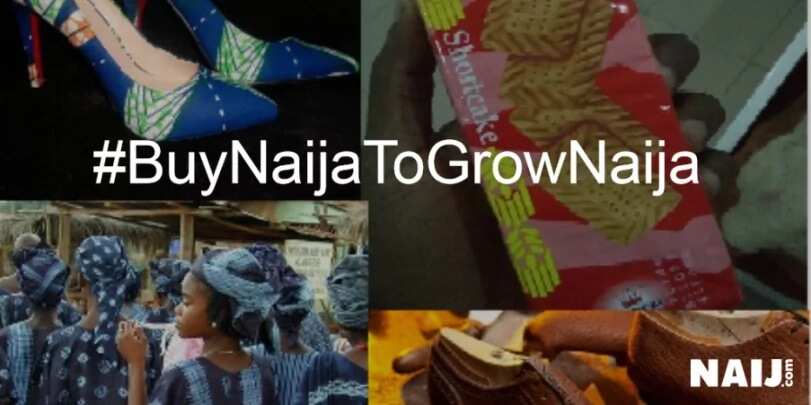 With a rise in demand for local foods, clothes and other products, shoppers will seek relationships with these local producers, a partnership that leads to endless possibilities, bolstering local economies in communities of variant sizes.
2. Job security
Nigeria has been described as a nation that produces hundreds of thousands graduates, only to have them roam the streets. The reason is not farfetched; virtually every graduate in Nigeria has their minds on the banks, telecoms organizations, and of course the highly enticing oil sector.
However, we have seen that not everyone will get employed in these industries, and while the teeming Nigeria youths have their minds on these major sectors, other very lucrative industries lay fallow.
READ ALSO: Must read: These 17 facts prove Buhari is not the killer of the naira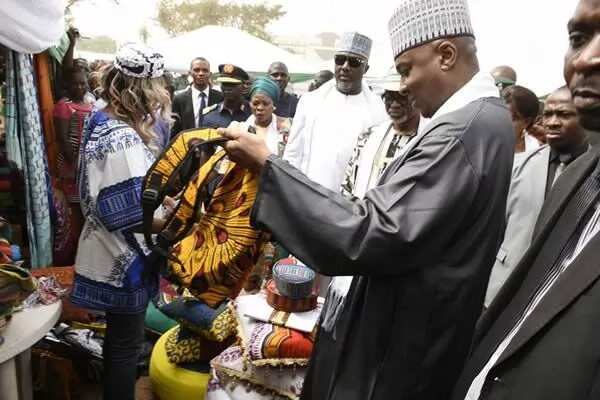 If we can begin to buy Nigerian made products, then other than keep searching for white and blue collar jobs, then the millions of Nigerians who are unemployed can delight themselves in going into various productions, even in the agriculture sector which has grossly been overlooked.
3. Local businesses give back
If the local business is thriving then the nation at large will definitely benefit. With an increase in production and an equal rise in demand for locally produced goods, then the issue of tax would not be a problem. And with a quantum increase in the payment of taxes, then the government can carry out other necessary projects.
An increase in the income of local producers due to patronage of Nigerians will see great community growth in that it becomes easy to gather people within a certain community urging them to lend support to the construction or renovation of community schools, the provision of pipe-borne water and other community based projects within the diverse localities.
4. Positive effect on the environment
Because most productions will be done with local raw materials, then it will become very important the environment of operation be preserved as not to lose required materials for production.
Like the cliché, "One person's thrash becomes another person's treasure" so will buying Nigerian made goods help the environment.
To reduce waste, then it must be created. Hence, reduction and reuse will be applied as the most effective ways to save natural resources, protect the environment and save money.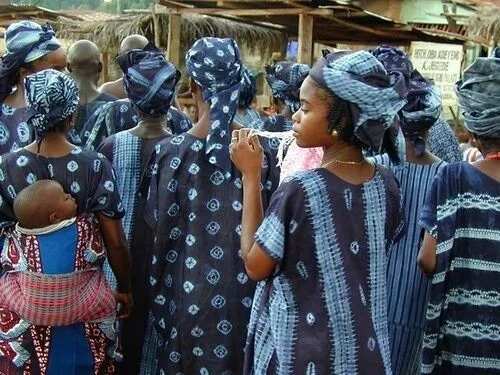 Local manufacturers will require a lot of materials, and most of them will be gotten from what we have for years labeled as waste.
Pollution will be prevented by reducing the need to harvest new raw materials, energy for production will be saved, greenhouse gas emissions that contribute to global climate change will be reduced.
Money will be saved, products will be used to their fullest extent and the environment will be sustained for future generations.
5. Promotes a sense of community and patriotism
One great problem which Nigeria is facing is the dearth of true patriotism and this stems from the fact that we lost community building a long time ago. Experts believe that Nigerians first think tribe before nation; hence a house divided against itself cannot stand.
However, if we begin to look inwards by patronizing each other without bias of tribe and religion, then as one we would have found a common reason to ensure that Nigeria works.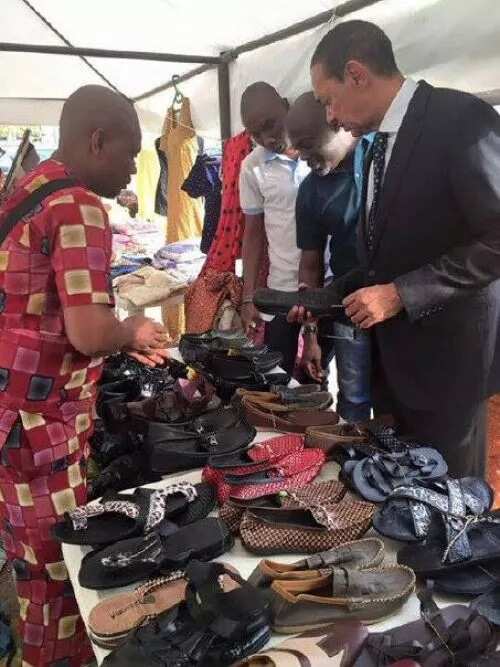 READ ALSO: Read the latest development on Naira/Dollar exchange rate
The average Nigeria must take pride in everything good that is Nigerian and try to correct that which is bad. The Buy made in Nigeria project can serve as a uniting tool, in which the nation can grow economy-wise.
While President Buhari and his team continues to toil assiduously to deliver the change which they have promised, every Nigerian can cause a big turnaround in his or her little corner; just by a patronizing that which is made in Nigeria by Nigerians for Nigerians and indeed the world at large.
Source: Legit.ng