Boko Haram terrorists now disguise as mad people – DHQ
- The Defence Headquarters warned Nigerians of a new tactic of Boko Haram terrorists
- The militants have now switched to disguising as mad people to infiltrate locations
- Brigadier General Rabe Abubakar called on Nigerians to be security conscious at all times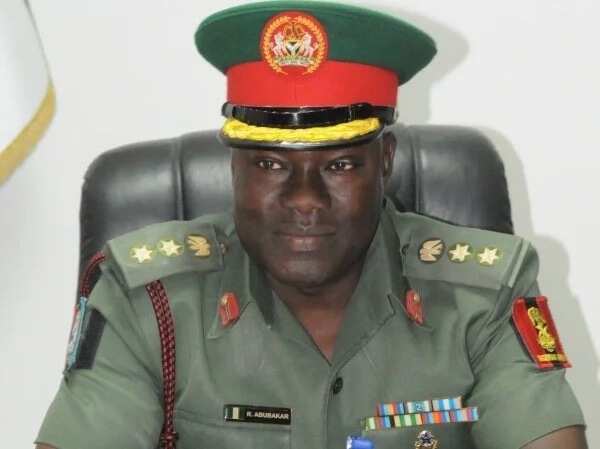 The Defence Headquarters (DHQ) has warned Nigerians that Boko Haram terrorists are now using a new tactic in launching successful suicide bombings in the country.
According to a statement made by Brigadier General Rabe Abubakar, the DHQ spokesperson, on Saturday, January 30, the militants have now switched to disguising as mad people to infiltrate locations.
"It has come to the notice of the Defence Headquarters that Boko Haram, in their desperation to cause colossal havoc, have now devised a new method where they dress like mad persons to gain unsuspecting access to public areas to detonate bombs.
"The two male suicide bombers, dressed like mad women and carried out suicide bomb attack in Gombi, Adamawa State, is instructive in this direction. Five people lost their lives and several others were wounded in the heinous attack by these ungodly people.
READ ALSO: Unexpected revelation: 'I did not negotiate with Boko Haram' – Jonathan
"The Defence Headquarters therefore urges our fellow good citizens across the country to be wary of mad persons approaching markets, public places or crowded areas so as to nip this ugly trend in the bud," the statement read in part.
Abubakar called on Nigerians to be security conscious at all times and report any suspicious person or object to security agencies for prompt action.
Earlier this month, the DHQ warned people that Boko Haram insurgents hide explosive devices in fruits and vegetables which they hawk in carts and wheelbarrows in markets and crowded places in the northeast.
According to the military, the aim of the terrorists is to disguise as fruits and vegetable vendors to gain ample room to detonate the explosives.
Source: Legit.ng