Opinion: Brymo Will Be Fine With Or Without Chocolate City Given The Right Push
Editor's note: The why and wherefore of Brymo's departure from Chocolate City, his former record label is no longer news in the music industry. Even as the abrupt breakup seemed to have died down, the ice was broken recently when the issue regarding his return surfaced on various social medial channels. Henry Igwe, Legit.ng's Editor, in this opinion piece negates the suggestions that Brymo be taken back. He goes further to say that in spite of a plea from a seasoned media practitioner Toni Kan, for the former Choc boy to be readmitted, the record label can simply mend their altercations with him.
[article_adwert]
A few days ago, Twitter was lit up with talks of the possibility of erstwhile Chocolate City artiste, Brymo, returning to the music label.
Pundits and followers of the Nigerian entertainment industry will always remember the singer's infamous exit from the company, as it was shrouded with contractual troubles and lingering court cases.
Brymo left unceremoniously then went on to put out two ace albums which have struggled forever to get to the audience. In view of this, much has been said about the singer's failure to break into the market without the Chocolate City support.
Over the weekend, observers were once more jolted into the reality, which is Brymo and how much he's fared thus far. The entire conversation started after seasoned media practitioner Toni Kan reached out to the label's management in an open-letter.
In the writing, Kan sent compliments to Audu Maikori, who recently turned 40, then went on to plead on behalf of the Duro singer, decrying how much the singer currently wallows in a state of near obscurity.
"Take back Brymo into the fold! That is all this old man asks," Kan said in the letter.
Following this, lawyer and columnist, Akinyemi Ayinoluwa, took it upon himself to address the letter in a number of tweets.
READ ALSO: Chocolate City DJ Loses Billionaire Grand Father
READ ALSO: I Get A Lot Of Attention From Men - DJ Lambo
I like how he explained himself and I know from which stance he wrote, especially when he said the singer didn't need the label anymore to get his career popping; and that there wasn't any space left in there for him.
Whilst Ayinoluwa made valid points, I do like to add that Brymo would be better off if he had Chocolate City by his side today.
He actually needs Chocolate City. I think the squad at the label is absolute as it is, and that Koker is magical, but Brymo already has a carved-out lane to cruise on.
Brymo, no matter the odds, will always be known for making one of Ice Prince's early hit singles, Oleku.
And so even though off the beaten path, and regardless of how much critics think of his music as brilliant, being on the Chocolate platform would have helped him marry that genius with commercial viability. That's the summary of the first part of this piece.
On the flipside time is already far spent because Brymo's ship at the label has sailed. And given this, though a guy who likes to try new ideas, I won't give a nod for him to return to the label. He needs the label, the label needs him, but I strongly believe he needs the label more.
He isn't on the label today, but he needs urgent, strategic partnerships to soar in the markets. This music business thing is beyond talent and contents otherwise Mode9 would be Nigeria's most successful rapper known.
Ice Prince is not nearly as lyrical as MI but we can't exactly measure their achievements today and put Ice under the chairman.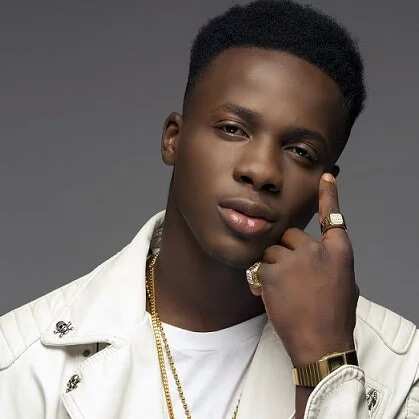 That's why Mr. Kan is valid when he asks that Brymo be helped back into the unit. Ayinoluwa is valid as well when he thinks of Brymo's problem as financing rather than a place in the squad. But he isn't correct by suggesting the label is already crowded for the Good Morning singer, because it's easy to see that whatever the competition the man can hold his own.
Conclusively, I won't put my dollar on Brymo getting another chance at the label. I don't think he should get a second chance. I do, however, think both parties could meet up and mend fences on whatever the issues are. I think the singer needs to go all out and tender a public, unreserved apology to Audu Maikori and the entire management at Chocolate City.
But then, afterwards I think that he needs to continue off the beaten path we've already seen him cruise in. He needs to continue with all those flashes of genius laced with the bohemian undertone that he's shown us thus far.
This is all the more imperative seeing as Koker is looking like the man of the year already with a solo, gem effort in Do Something. This lad is rich and pure, something like raw stones cut in different awesome shapes and needing only the slightest polishing to glisten on major levels.
I suggest that Koker be focused on, not necessarily as a replacement for Brymo, but as a guy who has the stuff it takes to eclipse your favourite pop stars of this day. Koker is green, but a deeper listen says a lot about his vocal powers.
Humans will be who they are and anybody can circumvent contractual terms when the money goes beyond expectations. But if you ask me, Chocolate City Music already has the answer to its problems if a male Afro Pop artiste is what has them sleepless all year long.
Source: Legit.ng