Racism Toward First Black Marchioness Stirs Rift At Longleat
In June 2013, Ceawlin Thynn, the Viscount Weymouth, an heir to the marquisate of Bath, in Somerset, England, banned his mother from his wedding and put "security on standby" in fear that she might turn up and make a scene.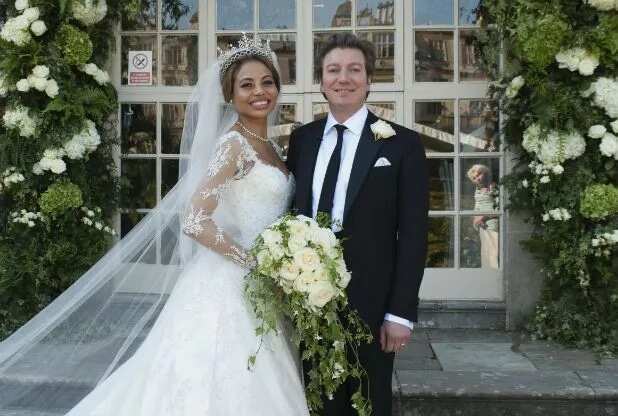 Ceawlin said his action is explained by the fact that his mother allegedly suggested that marrying his half-Nigerian wife would damage the bloodline of their aristocratic family.
READ ALSO: Photo News: These Wedding Photos Of Nigerian Lady And White Guy Will Make You Cry
[article_adwert]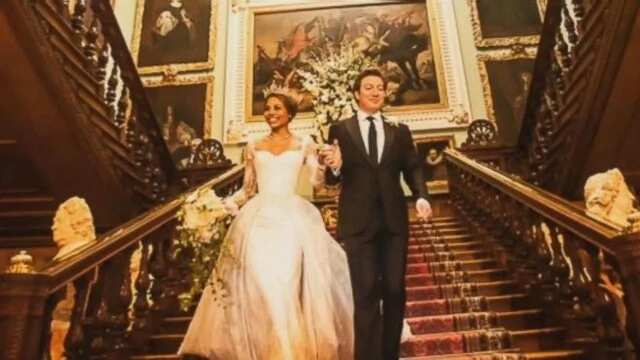 Emma McQuiston, Ceawlin's 29-year-old wife, is the daughter of Nigerian oil tycoon, Chief Oladipo (Ladi) Jadesimi, a founder and the executive chairman of Lagos Deep Offshore Logistics (LADOL) company. The firm is famous for partnering with Samsung Heavy Industries of Korea in 2013 to win a multi-million dollar contract for the construction of a Floating Production Storage Offloading (FPSO) vessel for Total Oil's deep water Egina oil field off Nigeria's coast.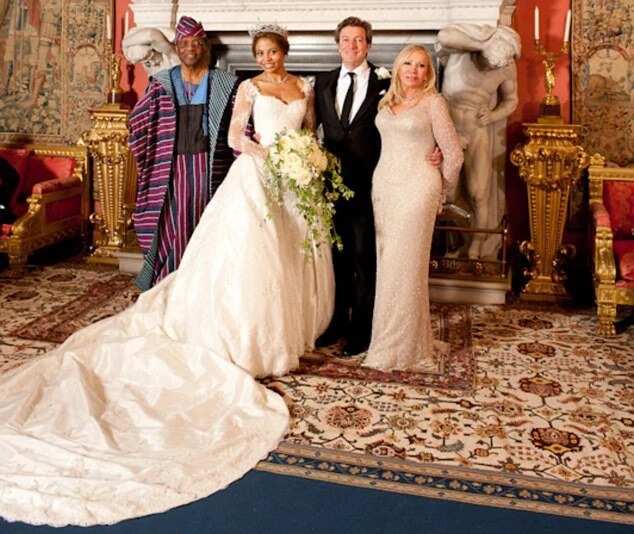 The Telegraph UK reports that Emma will become Britain's first marchioness of African origin when her husband, who currently runs the 10,000-acre estate and safari park in Wiltshire, inherits his father's title.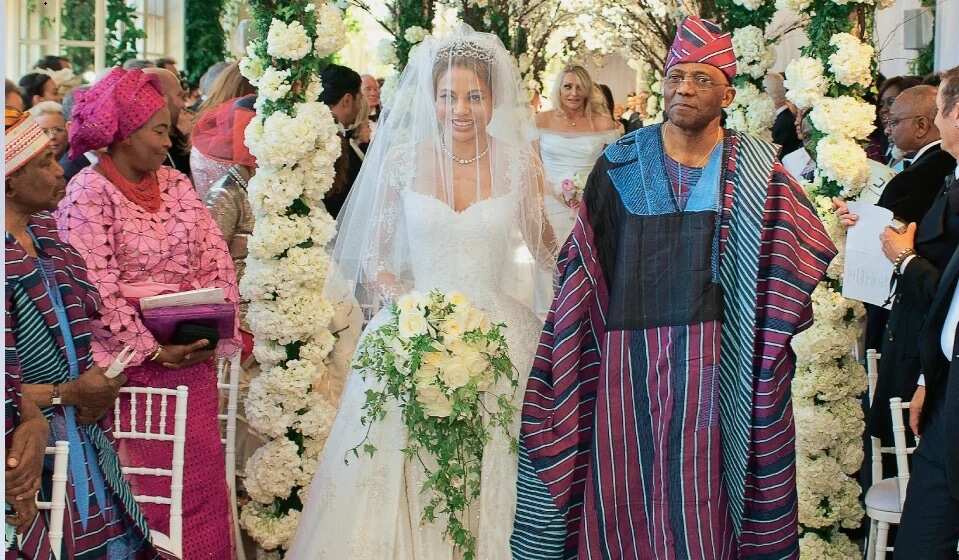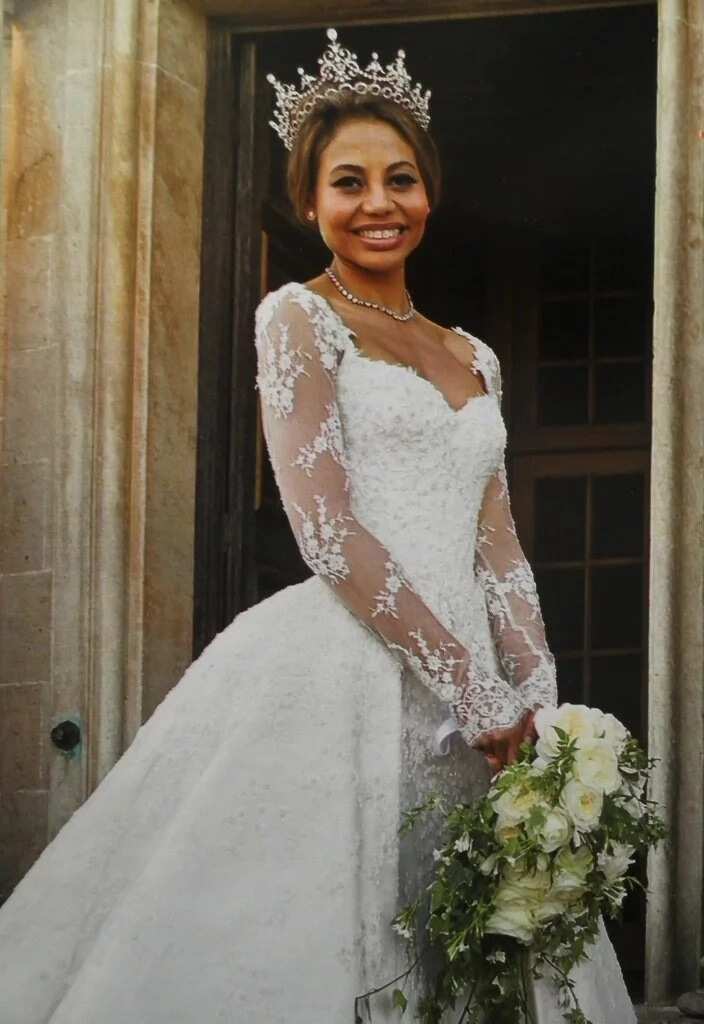 The Bath's family have been known to McQuiston since she was a child, but when the couple announced their engagement the 41-year-old viscount, said his mother wondered: "Are you sure about what you're doing to 400 years of bloodline?" 
This statement was initially not taken seriously but when the current marchioness repeated it, then the viscount took measures to ensure that his wedding to the daughter of the Nigerian multi-millionaire was in no way tampered with.
However, in her defense, the marchioness said she had promised her children she would tell them what she thought about their "serious partners", adding: "Then I would never mention it again. That is what I did with my son."
READ ALSO: SEE Where Young Bride Was Spotted Just After Saying 'Yes, I Do' (PHOTO)
Emma the Viscountess had previously spoken of racism in the British aristocratic circles in which she now finds herself.  She once told Tatler magazine: "There has been some snobbishness, particularly among the much older generation. There's class and then there's the racial thing."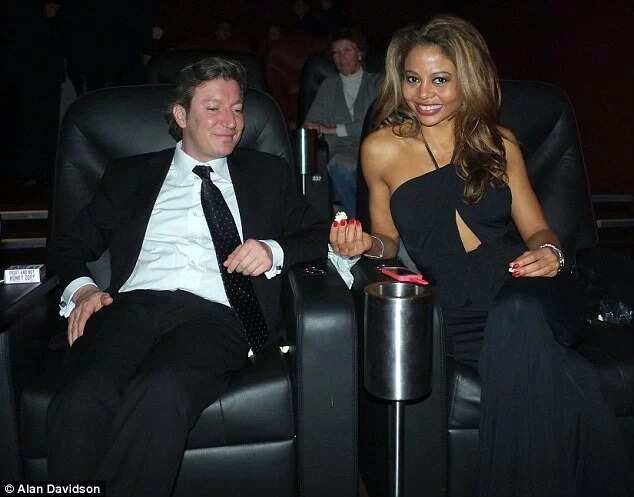 There are reports that the marchioness and the viscountess do not exchange greetings when they meet in the courts of the estate. According to Emma, whenever the two women walked towards each other, a tension builds and when she says hello to her husband's mother, the reply goes: "Oh sorry, I didn't recognise you" and they walk on.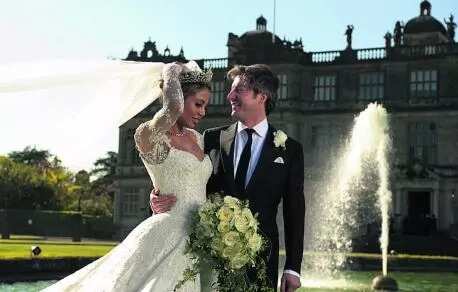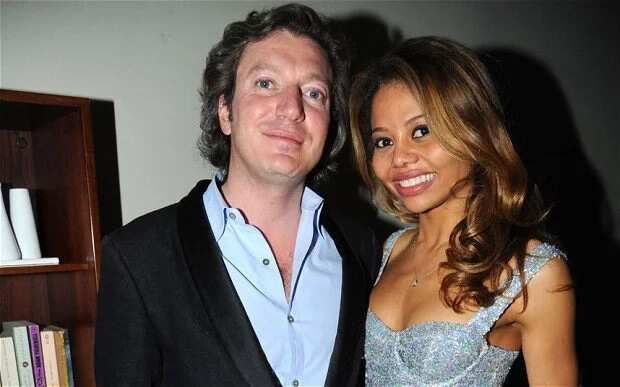 There are also claims by Ceawlin that his mother has no contact with his 11-month-old son. The viscount is quoted as saying: "I don't want him contaminated by that sort of atmosphere and those sort of views."
This rift is the latest to erupt in the family. Prior to this, Lord Bath, 83, had fallen out with Ceawlin after discovering that he had taken down some of the murals at Longleat House, the family's 130-room Elizabethan mansion.
Lord Bath who was nicknamed "Loins of Longleat" fell out with his son in 2012 when he removed some erotic murals his father had painted for him and his sister when they were children, and because of this, he refused to turn up to Ceawlin and Emma's wedding.
READ ALSO: PHOTOS: Top 10 Extremely Weird Wedding Ceremonies Around The World
There was another case three years after the murals rift, and this time the row flared up when Cealwin failed to consult his father about a proposed colour scheme while renovating the house.
A source close to the family said: "Bath family politics are always colourful and difficult. All parties involved are attempting to move on and live normal lives."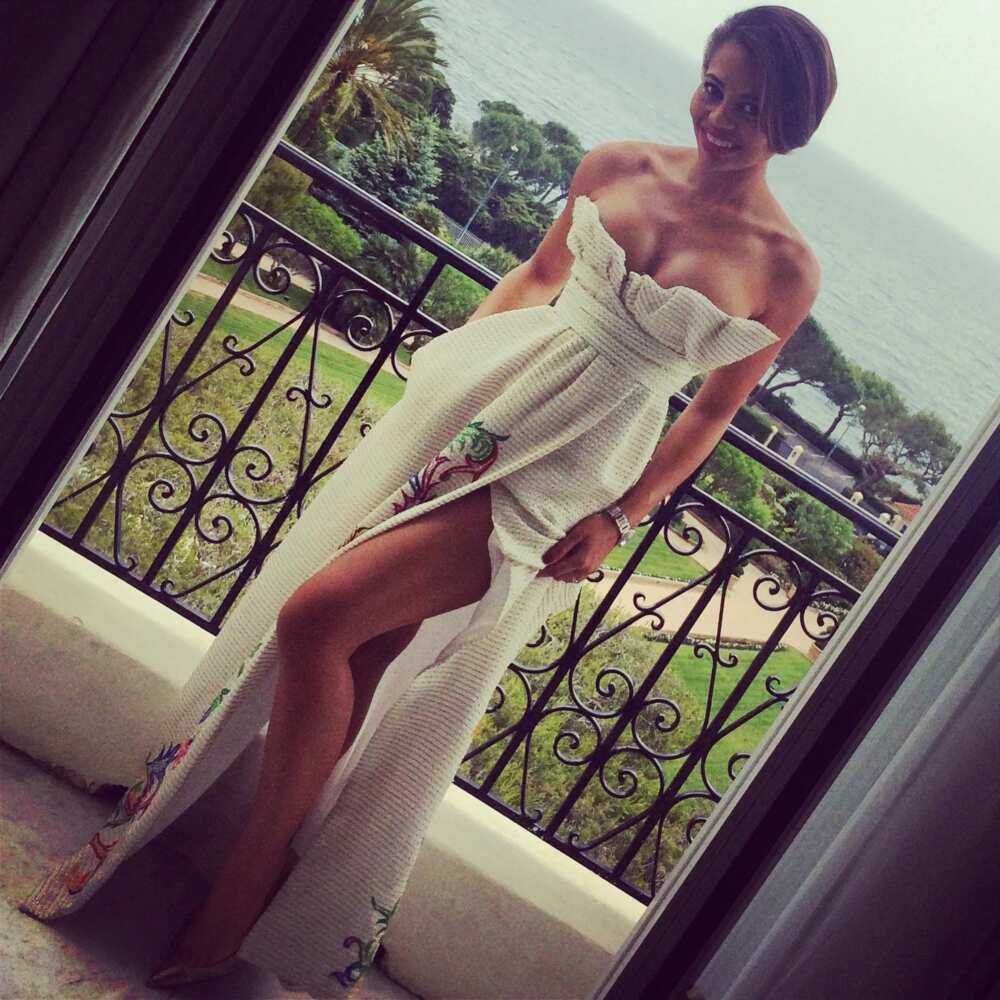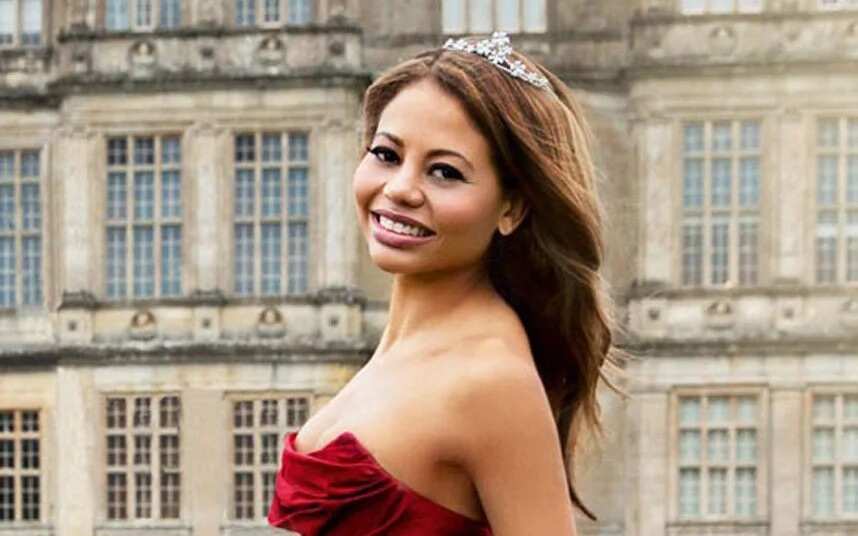 Two years after the wedding saga, Ceawlin and his mother are still not on speaking terms with the Marchioness and reports reveal that they work hard to avoid each especially when she visits Longleat from her home in Paris.
Ceawlin's mother, Anna Gael (née Gyarmathy), was an actress before her marriage to Lord Bath in 1969. She starred in erotic films such as Therese And Isabelle in which she stripped naked and simulated lesbian sex. She was nicknamed the "Naked Lady of Longleat".
There are speculations that the 71-year-old marchioness, spent most of her time with her lover in France, but has now returned to Longleat since his death.
Source: Legit.ng