PHOTOS: Hazards of Living in Lagos
Living in Lagos has its many hazards--from electricity cables snapping to falling poles. Living in this city requires residents to always watch out for hazards brought about by negligence of city officials.
[article_adwert]
Scattered all over the city are electric poles that connect cables from transformers to houses. Some of these cables hang precariously or are so twisted and disorganised that they are susceptible to result in fire in the case of an electric park. It becomes difficult to untangle them quickly if the need arises.
This method of power distribution is archaic in developed cities and Lagos state must prove that its mega city projection is realised in all parts of the city.
Lagosians are not helping matters too with the careless way they connect their cables to the poles too. a strong wind or a torrential rain can park danger in that location.
Legit.ng's photojournalist, Emmanuel Osodi provides the pictures that show the danger lurking in the city.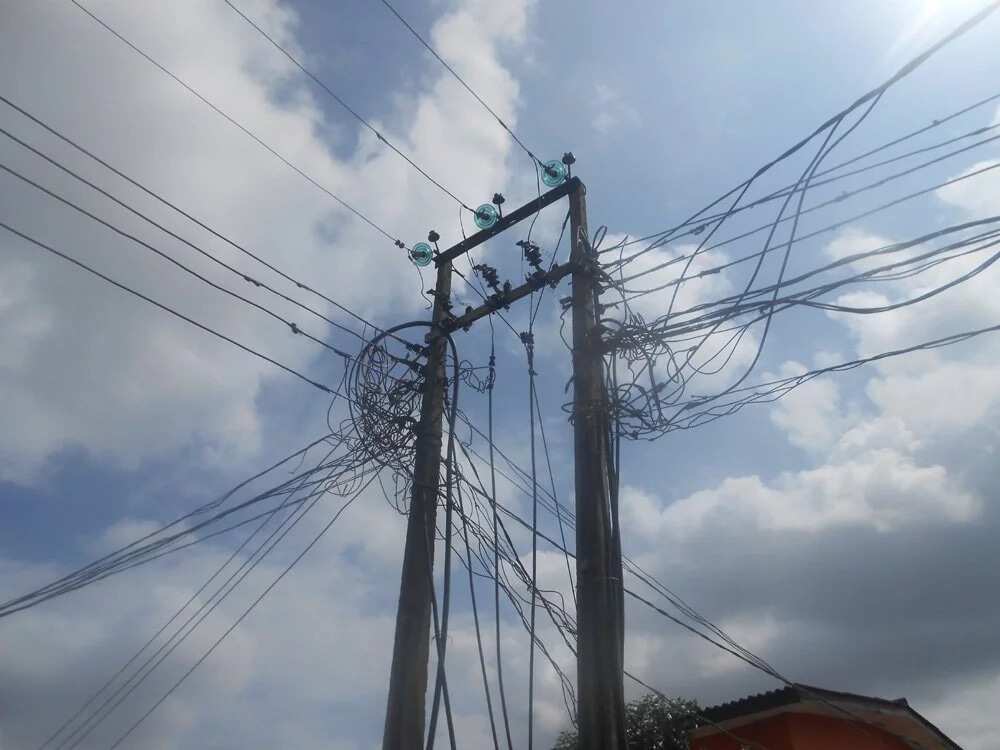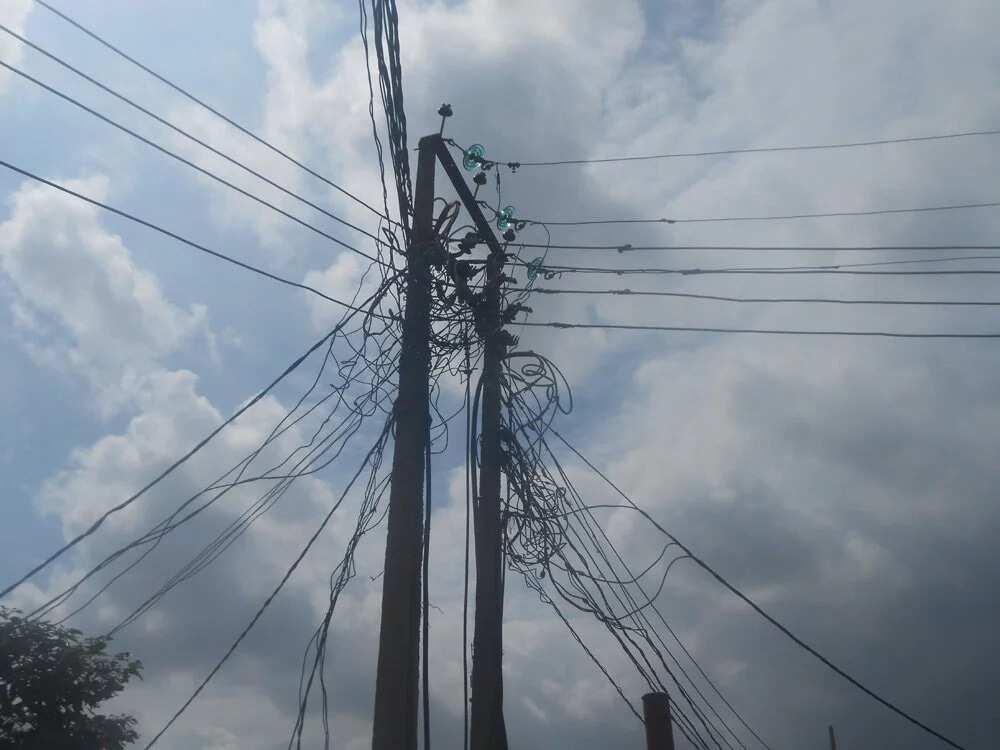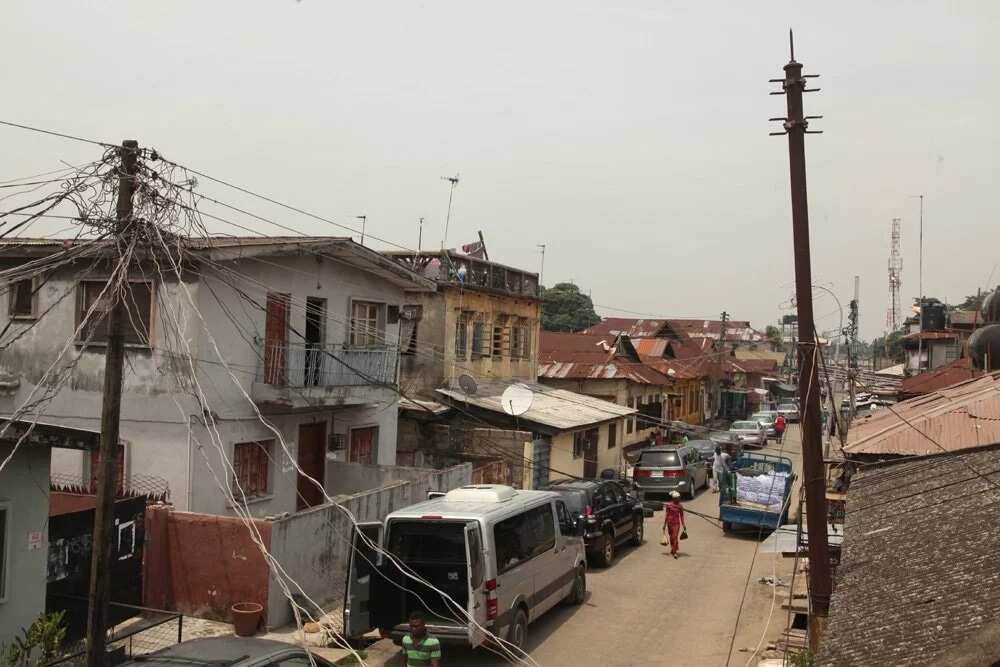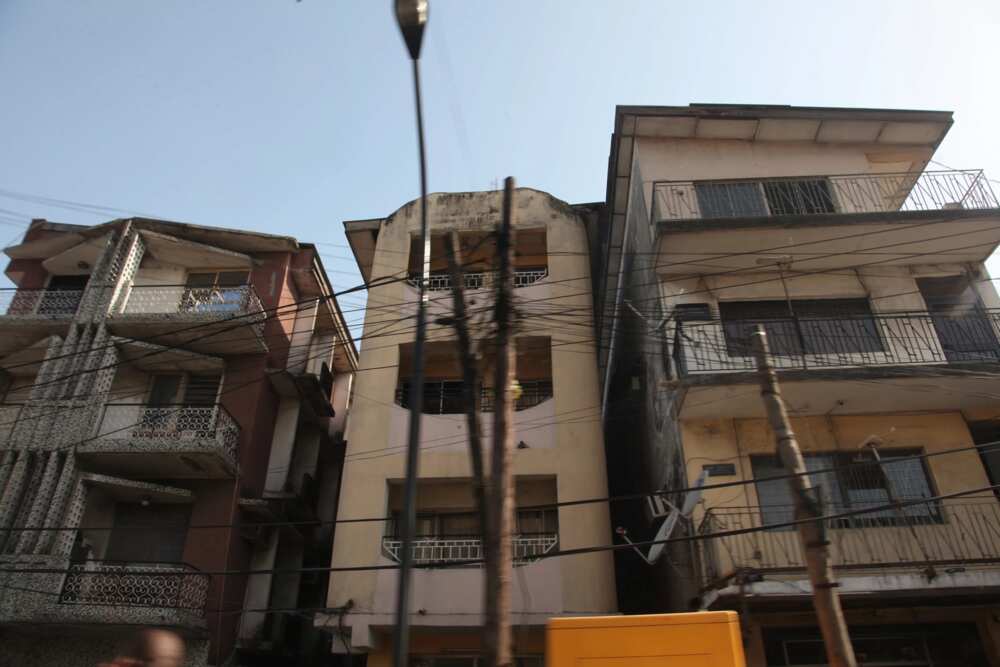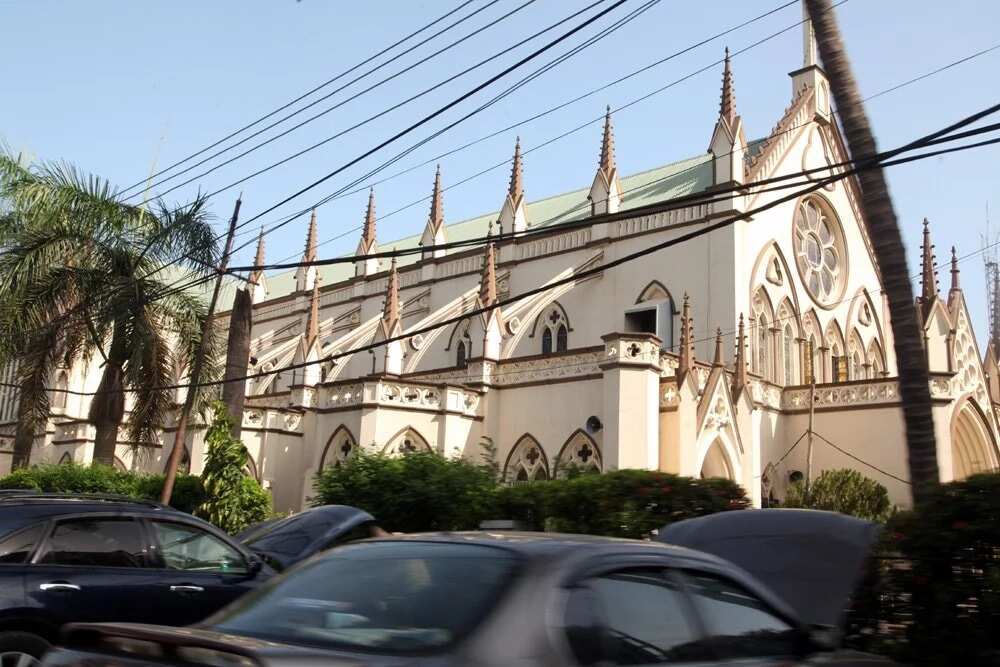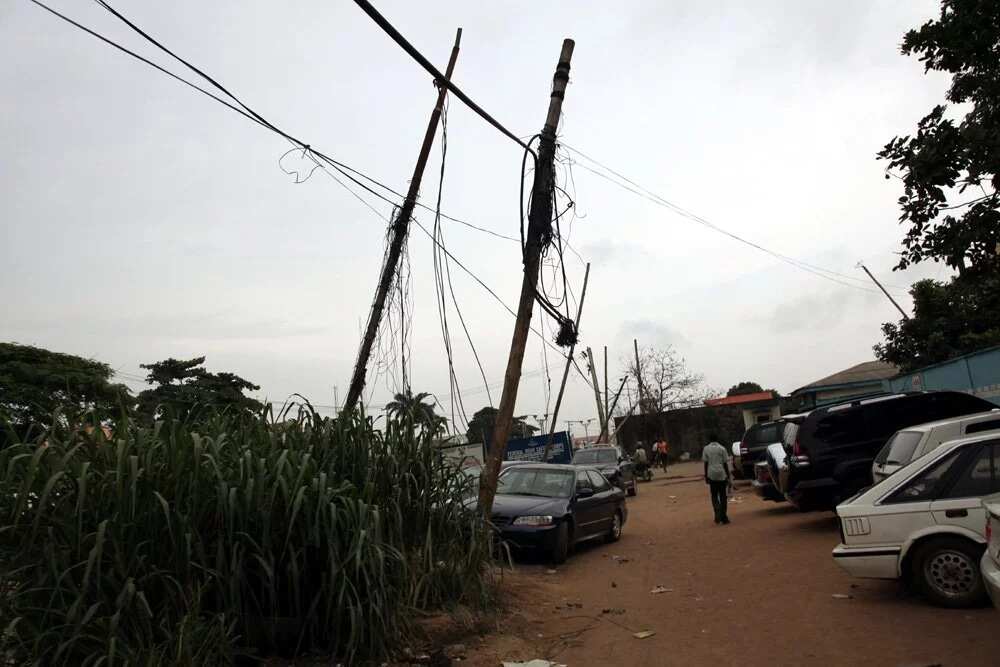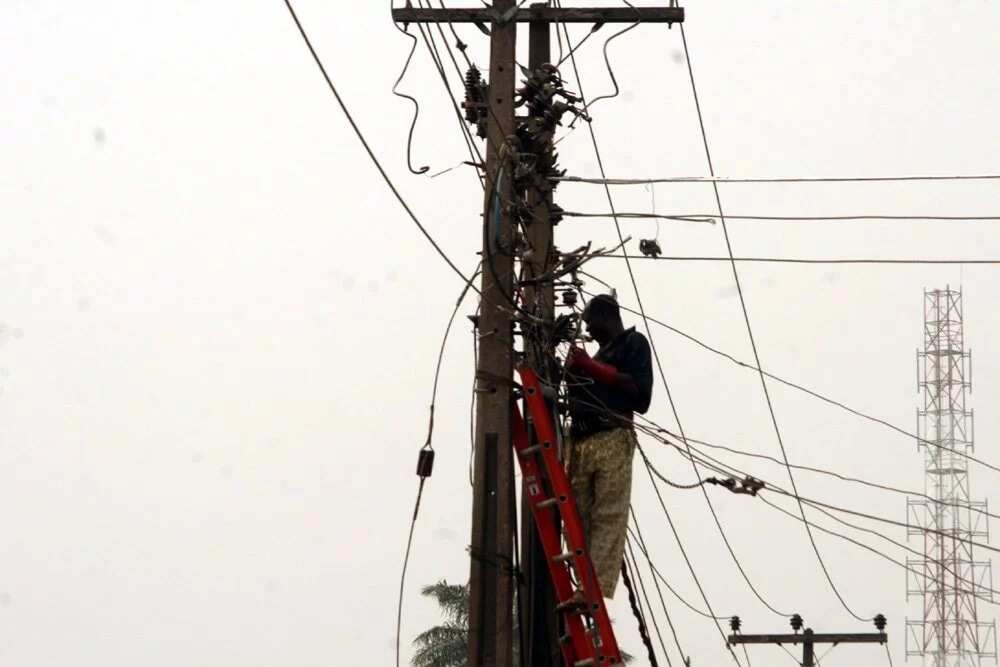 Source: Legit.ng