Battle For Ooni Stool Takes Dangerous Dimension
The struggle for the vacant position of the Ooni of Ife has taken a dangerous turn as Prince Adekanye Aderibigbe of the Giesi ruling house has raised the alarm over an alleged threat to his life.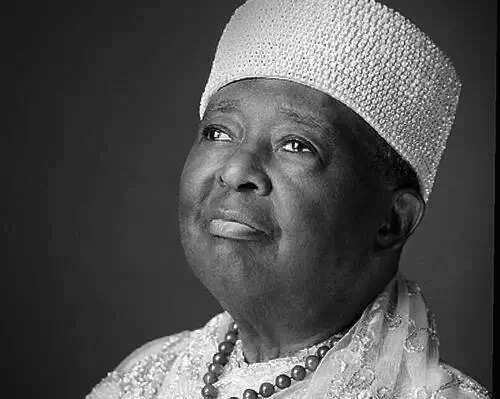 According to Prince Aderibigbe, his life might be in danger over his insistence that only a credible and a true prince from the ruling house would be presented to the kingmakers for confirmation.
Vanguard reports that the prince made the allegation at a meeting of the ruling house held at Agbedegbede Lane, More, Ife, on Tuesday, September 1.
Aderibigbe said that the Giesi house would present a credible candidate that would be acceptable to all to the kingmakers. He added that those who are not from the ruling house but are parading themselves as such, would be disappointed because they would not be considered.
"A man has been parading himself as a member of Giesi Ruling House and newsmen have been echoing it. He is not a member of this house. He is not a member of Giesi.
"Please quote me. I have been threatened over my stand but I am ready for whatever will happen. I am one of the oldest in this compound and we know ourselves. He is not even a member of any ruling house in Ile-Ife. I have been threatened but I am waiting. I will not say God is on my side but I am on God's side," he said.
READ ALSO: READ Last Words Of Ooni Of Ife About Buhari Before His Death
[article_adwert]
He also stressed that the list of contestants should be screened by the ruling house, noting that only Prince Ropo Ogunwusi, the secretary of the ruling house, is empowered to talk to journalists on the activities of the ruling house.
When asked if he feared that government might interfere with the selection process, Aderibigbe said:
"We harbour no such fear. We have started the process and we know an Ooni that will be acceptable will emerge at the end of the day.
"Interference of any kind will not happen. Whenever we want to pick our candidate, all of you will know and the kingmakers will after that take over. I did not say Ifa oracle will not have a say but Ifa will only choose from the candidates presented to it and Giesi will present a credible person that will occupy the throne."
Th as at least 35 princes from the four ruling houses are now battling for the Ooni stool.
Meanwhile, Nigeria's former president Olusegun Obasanjo called on the kingmakers and high chiefs in Ile-Ife to ensure that a competent and capable prince is selected and installed as the new Ooni of Ife.
Source: Legit.ng