INTERVIEW: I'm A Revolutionary Soldier- T.R (Terry Tha Rapman)
TR (Terry Tha Rapman) is one of the most respected rappers in Nigeria. He took a break for five years but has returned to the music scene. Last month, he bagged an endorsement deal with one of the most successful headphone companies in Nigeria, Skull Candy.
In an exclusive interview with Legit.ng, T.R discusses his break from the music scene and his new project.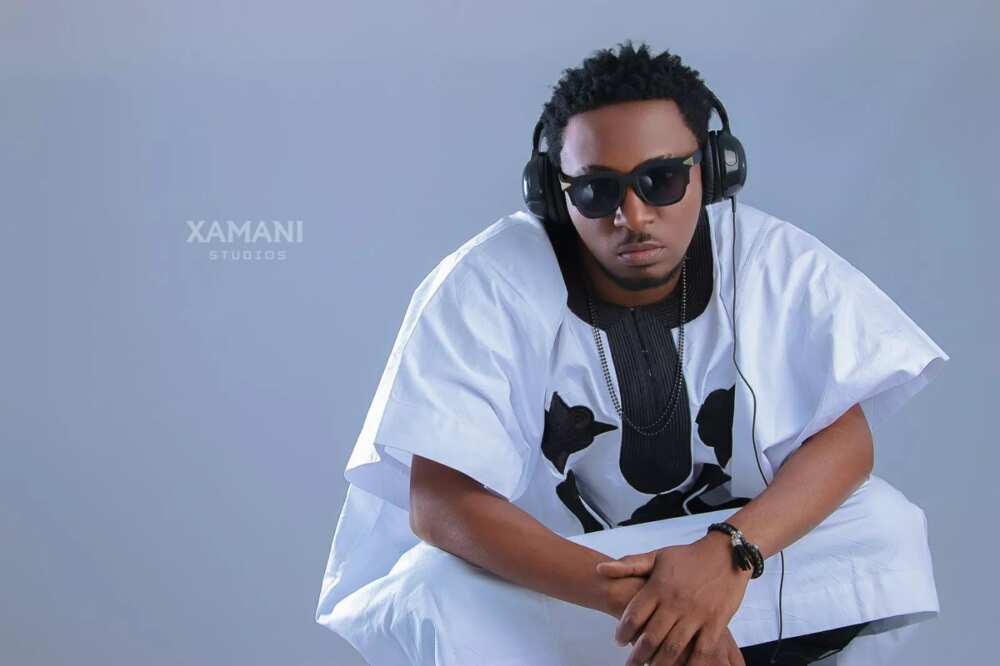 Tell us a little about T.R as a person and not a rapper.
My real names are Terry Terhemba Madaki. I was born January 28 (that's all!) I hail from Nassarawa state, Obi L.G.A. I attended Air Force Primary School, Kano and Kaduna, Federal Government College, Minna and Kaduna and got a diploma in Mass Communications from Federal Polytechnic Kaduna.
[article_adwert]
When did you realise you had a passion for music?
I grew up around music as a child. my parents loved reggae,soul and afro beat music. In my teenage years in secondary school, when most kids were miming popular music, I was always creating my own.
Do you write your own rap?
I wrote my first rap at the age of 17, as God is my witness. Yes, (I write my own rap) unless I'm working with another artiste, then we share ideas.
READ ALSO: Interview: Yemi Alade Is Hot But Not My Celebrity Crush- Toby
What inspires you?
God and the society I live in.
Are you signed to a record label?
I have my own outfit called B.A.N.S Nation. It is managed by Unboxxinc.
You recently bagged an endorsement deal, how did you get that?
Actually, they reached out to me; although, I was not the only one.They wanted hip hop acts to brand their products, so there was a little competition where I had to rap. They wanted to find out if I still had a fan base. It worked and the rest is history.
It is without doubt that you have gone on the down low for a while, are we expecting a big comeback?
I can't really say. Sometimes, you step out of something and look at it from the outside before stepping back in. Even in relationships, career or just life in general. But T.R is back now.
You have been on the entertainment scene for a while now, tell us a little about your struggles and successes.
Everything has been a process to progress. There are always struggles, especially as a rapper in Nigeria where hip hop used to take the back seat in the entertainment industry. But its changing now so we are happy we pioneered it and are still here. We started the boys are not smiling movement and won Best Rap Single 2010 Headies Awards, so we grateful.
You changed your stage name from 'Terry ThaRapman' to T.R, what were your reasons?
Reinvention is the key to longevity. After 2010, I wasn't on scene much for five years and coming back now I don't see myself as the same person I was years ago. Hence, it's still the same as the old one, I just abbreviated it to T.R.
So tell us what we should be expecting from you now?
I just completed work on my EP which is the acronym for extended play. It is a mini album for my fans before the full album drops. Its called G.O.D (Grabbing Our Destiny). It is free online on all blogs.
How many albums and mixtapes have you released so far?
Two albums and two mix tapes: Tha Rapman Beginz, Boys Are Not Smiling, Joe Spazm and World Domination mix tapes
How do you intend to maintain your relevance?
By doing great music, not just average music. We set standards back then. And the fact was, I was way ahead of my time, so I have caught up with the future.
Have you ever dated anyone in the entertainment industry?
A few
Are you single?
Yes
READ ALSO: Meet Author Of The First Photo Play Series Ever Made In Nigeria
Is it true that you dated Kel and Sarah Ofili?
I believe so. Yes
What is your favourite food?
Pounded yam and any good soup.
Can you cook it?
Lol! Leave me jo! little
How do you rate Nigerian rap music?
We started from nowhere now we here.
Do you see yourself ever going into politics in the future?
No, ma'am. I'm a revolutionary soldier
Listen to one of T.R's latest songs, Jegede.
[embed]https://soundcloud.com/user327958344/tr-terry-tha-rapman-jegede-ft-fame[/embed]
Source: Legit.ng