Buharimeter Issues New Review On PMB Performance So Far
Buharimeter, the initiative that monitoring and holding how President Muhammadu Buhari is implementing his promises, has unveiled a second of many report cards on the performance of the Nigerian leader.
It should be noted that according to the first report Buhari in his 30 days in office has showed some level of commitment in dealing with issues of security and corruption.
In his first month the president only worked towards the achievement of 6.8% of programmes he vowed to implement within his first 100 days in office.
In the second report Buharimeter evaluated Buhari's performance in 60 days into the PMB/APC led-government.
[article_adwert]
READ ALSO: Report On PMB's Implemented Promises Unveiled
According to review progress on the implementation of campaign promises have mainly been made in four sectors, including security; corruption; oil and gas; and infrastructure (power), with the remaining promises unrated.
A total of 6 promises are ongoing. They represent a 75 % increase from the first 30 day report card, with 216 not rated. No promise is either achieved or not achieved as it was the case in the first month (June).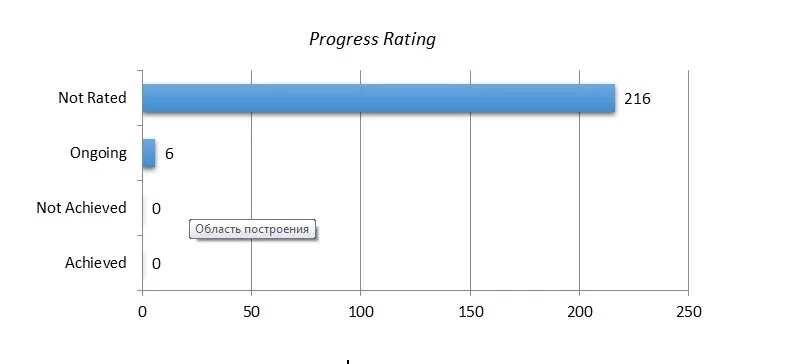 Security
In the period under review, PMB is making progress on his promises on National Security and Defence, compared to other sectors.
Available evidence shows renewed commitment amongst leaders of the Lake Chad Basin Commission, Benin and the Western countries; and coherence in military strategies to wage war against the transnational terrorists group. This renewed approach is actually yielding fruit. For instance, Chad, Niger, Cameroon and Nigeria ratified an agreement that allows their military forces to pursue Boko Haram militants across their respective borders. Cameroon further ratified the cross-border military engagement and pledged additional 2,450 troops to fight Boko Haram.
This renewed regional cooperation and the MNJTF platform have foiled some Boko Haram attacks. The Nigerian Military also rescued some kidnapped persons from the den of the insurgents.  However, within the last 2 months, there have been over 25 successful attacks and bomb explosions which claimed a death toll of over 700 people and caused the destruction of properties worth millions of naira.
Corruption
An observable trend in the period under review is the efforts made by the PMB administration to address the issue of corruption, even though these efforts cannot be tied to any of the listed promises. For instance, under the auspices of a 'corruption probe', efforts were largely targeted at dismantling the setup that had previously engendered financial maladministration, and at recovering looted funds. This development cannot be tied to PMB's promise to work with the National Assembly to strengthen the Economic and Financial Crimes Commission (EFCC) and the Independent Corrupt Practices and Other Related Offences Commission (ICPC), and make them particularly independent financially, with robust prosecutorial capacity while guaranteeing security of tenure of offices. This, however, requires an amendment of the laws establishing the anti-graft agencies; and no noticeable move has been made to this effect.
READ ALSO: Falana Criticises Buhari's Anti-Corruption War
A lot of the actions were tone setting in nature; notable is the significant involvement of some foreign states in the overall anticorruption strategy. The United States has pledged that it shall cooperate with the PMB administration in locating and retrieving laundered monies.  Equally tone setting is EFCC summoning of Zainab Yar'Adua, daughter of former President Umaru Yar'Adua; and wife of Senate President, Mrs. Toyin Saraki, for questioning over alleged financial corruption, lending credence to a popular saying attributed to PMB that "there are no sacred cows."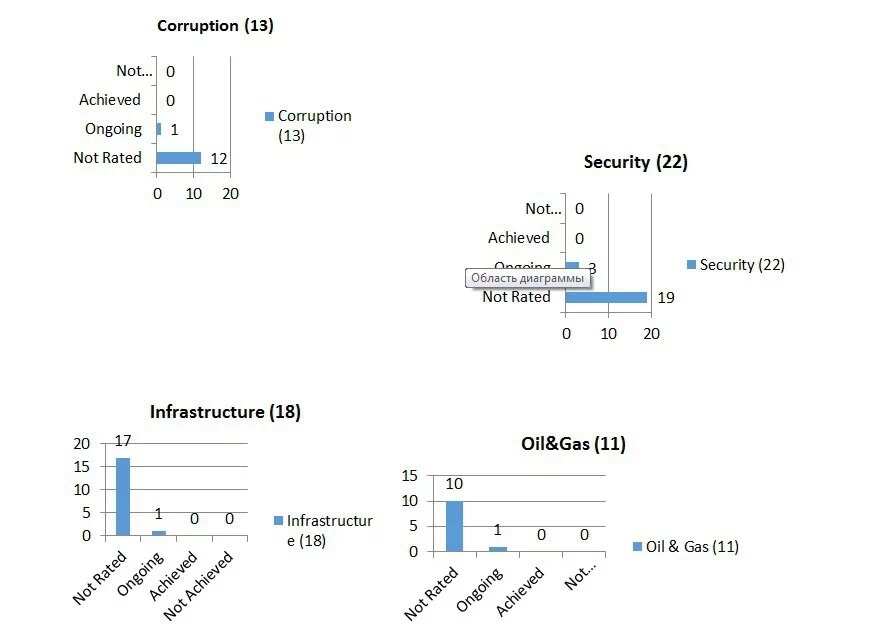 Infrastructure
There is no available evidence on steps taken to achieve other tracked promises. They include undertaking an urgent power audit of Nigeria's energy needs; restoring the production of national development plans to promote investment in key national and state infrastructure projects; ensuring that Nigeria meets all its power needs within the next ten years, amongst others. We are yet to see any actionable steps on promises with regard to transportation.
Oil and Gas
In a bid to address the perennial problems of fuel scarcity and subsidy scam in the oil and gas sector, PMB promised to revive and activate the minimally functioning refineries to optimal capacity. After the Turn Around Maintenance of all the four refineries in Port Harcourt, Warri and Kaduna, preliminary operations have resumed. Within the reporting period, reports indicate that refineries in Port Harcourt, Warri and Kaduna are projected to work at 60 %, 80 % and 90 % installed capacity respectively.
READ ALSO: Obstacles On Buhari's Way To Save Nigeria
The government is yet to take any concrete steps towards the implementation of its campaign promises to pass the Petroleum Industry Bill; establish an independent Oil and Gas Regulatory Authority; introduce a strong local content legislation; and create a domestic supply chain, amongst others.
See the full report below:
Buhari Performance Report by Michael Solomonov
Source: Legit.ng