Policeman Who Got Dead Drunk In Public Arrested (UPDATED)
There have been several shameful incidents involving drunken police officers, but it seems that this policeman has managed to outdrink them all! See photos. However, the consequences of his misconduct were more serious than just a heavy hangover.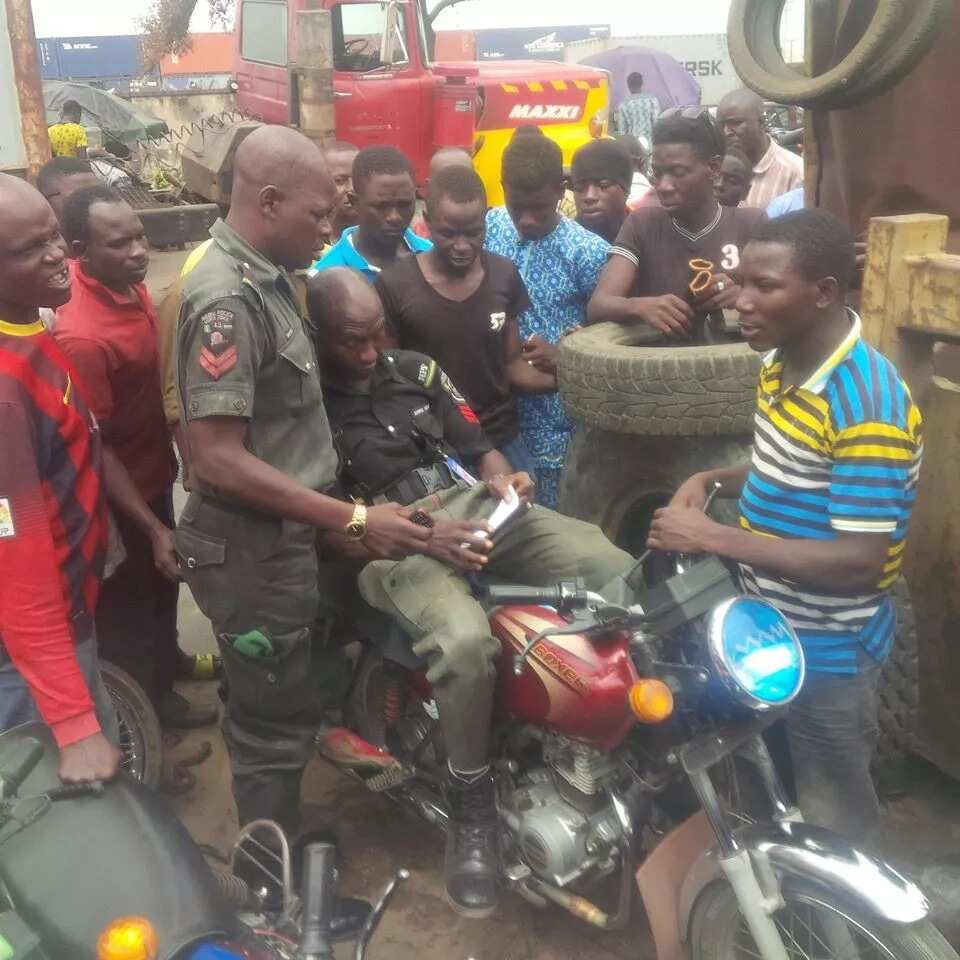 It's not just another shameful appearance of a drunken police officer in public. According to some witnesses this policeman appeared dead drunk in the Amuwo Odofin area of Lagos.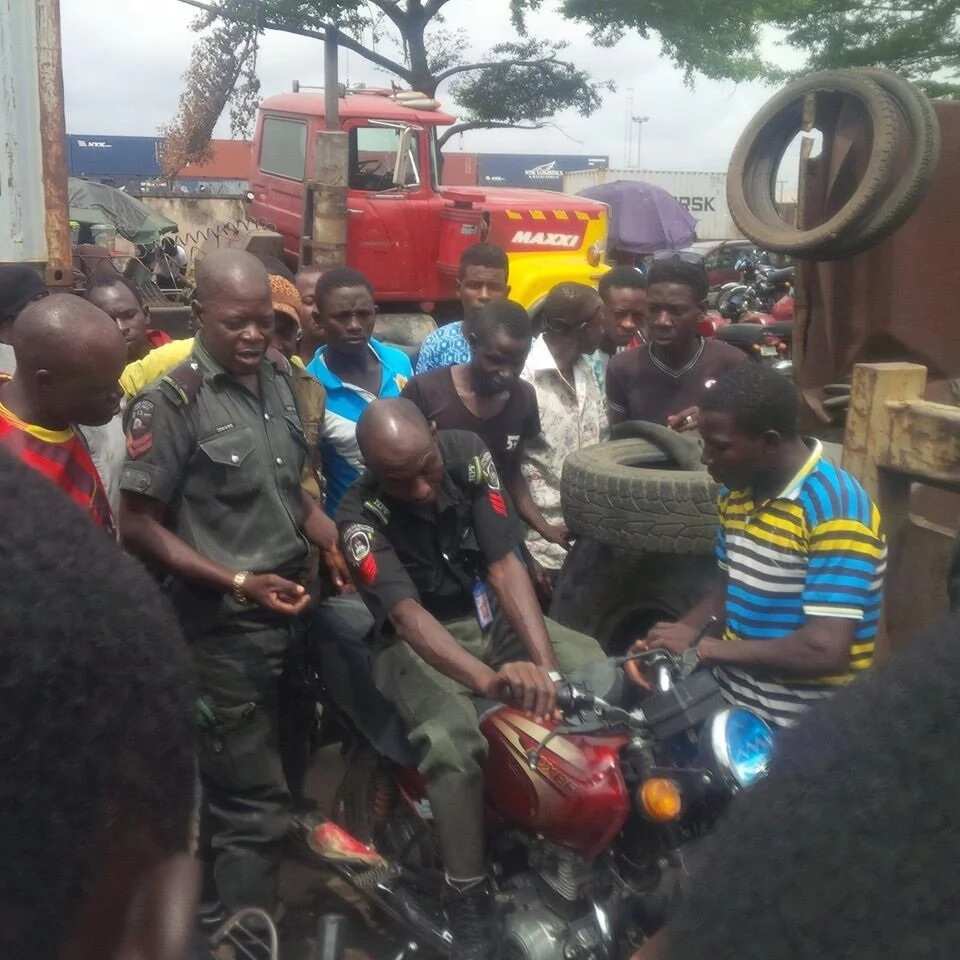 According to Ayyuba Idris Ibrahim, who witnessed this shameful incident with the intoxicated police officer, it happened on Friday around 2 pm.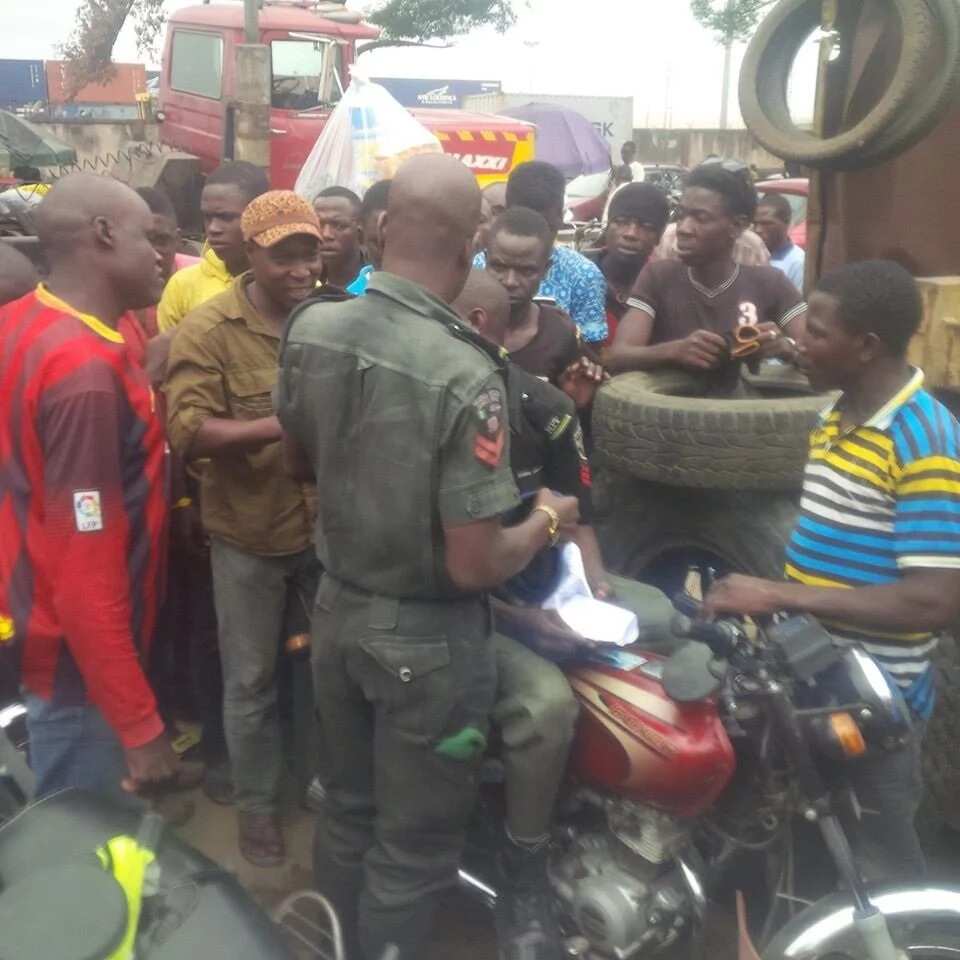 It is clearly visible that the policeman, whose name is Aminu, couldn't cope even with sitting straight. SO he had to be helped by another police officer while a crowd of passers-by was watching the scene described on social media as "a shame to the Nigerian police."
However, later it turned out that the consequences of his misconduct are more serious than just a heavy hangover. The Lagos State Police Command informed the public that it has arrested a policeman who was found drunk and "he would face disciplinary measures."
It was confirmed by a statement issued by the Lagos state police commissioner, Fatai Owoseni.
"The policeman has been identified and arrested by the command and the commissioner of police has ordered a full blown investigation into the case, in accordance with the Force disciplinary procedures," was said in this statement, which also stressed that "in line with the stand of the current force leadership on discipline, the commissioner of police has repeatedly warned police officers of the command to desist from engaging in acts of indiscipline and going contrary to the ethics and professional standards of the Force, which are capable of dragging the name of the force and the command to disrepute."
There have been several outrageous incident involving police officers under the influence of alcohol recently.
In one case, the officer, identified Tafa Mohammed, got mad after the female food seller was said to have declined to selling fish alone except to those buying food with it.
The alcohol reeking mobile policeman wanted this fish to finish up his beer.
Mopol Tafa has also assaulted a female customer who was buying food at the time he got there. The woman got dipped in muddy water.
Later The Nigeria Police Force confirmed the arrest of a brutal drunken police officer who has been captured on video assaulting two women, while the crowd watched.
Besides that, yesterday, a police man was spotted in Ibadan in a manner not expected of a uniformed man. According to a witness, the police man was drunk and could not control himself.
Source: Legit.ng