Immigration Arrests Lagos Based Pastor For Trafficking
A Lagos based pastor identified as Uzonna Gacenine of New World Assembly Church at Ajegunle Lagos has ran into trouble  with the law over allegation of child trafficking for prostitution.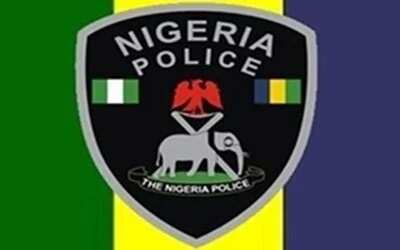 Pastor Uzonna was arrested by Immigration officers attached to the  Lagos State  Command  following  allegation that she helped a 24-year- old lady Benedicta Ele-ojo Okolo  to process an e-passport with false identity.
Legit.ng learnt that Benedicta and Pastor Uzonna  visited the Alausa Passport office where the  Immigration boss  in charge of the Alausa Passport Office  Mr Joshua Ajisafe first discovered the discrepancy in Okolo's biodata .
READ ALSO: Spanish Police Arrests Nigerians Who Forced Women Into Prostitution Using Juju
The Comptroller of Immigration, Lagos State Command Justina Aladi Ahmadu  stated that vigilant Immigration officers at the Passport office at Alausa suspected that Okolo was lying about her biodata during the capturing process and went on to investigate her.
" Benedicta is a victim of a human trafficking ring but our eagle eye officers noticed the discrepancies in her biodata and decided to drill her. She  lied to the  Passport officers that her name is Miss Karem Rachel but our investigation shows that her real name is Benedicta Elejo Okolo. Following her confession, we arrested her facilitator one pastor Gacenine Uzonna  and we have handed the suspects  to the National Agency for the Prohibition of Trafficking in Person (NAPTIP)," Ahmadu said.
Narrating how Okolo became a victim of child trafficking,  Ahmadu said: "Okolo said she  met one Mr. Charles Arinze and his sister on social media . Arinze and the sister claimed that they reside in Dubai and following their interaction on social media, Okolo  was invited to Lagos where she met one Agnes Chinyere who later took her to a herbalist where her hair from her private part , armpit , head and her blood were taken by the herbalist.
READ ALSO: Read About The Diabolic Means Traffickers Use In Enslaving Nigerian Girls
" They took her the next day to the airport with a proxy passport where she was refused departure . She was thereafter asked to meet Pastor Uzonna of the Word Assembly Church Ajegunle Lagos  who on July 9th, 2015 took her to the Passport office at Alausa  Ikeja  to process an e- passport with false name and date of birth.
"The false name was Miss Karem Rachel Taiwo 35 but our investigation shows that her original names are Benedicta Elejo Okolo 24. I directed that the Passport Control Officer in charge of Alausa Office play along by capturing and enrolling her bio-data so as to avoid the possibility of the victim and the facilitator going to another Passport office. When we found out that the victim was lying, we arrested her and the duo have been hands over  to NAPTIP."
In another development, six Nigerian girls have been returned back to their homeland from Burkina Faso where they were allegedly taken to for prostitution by a female trafficker.
The Punch reports that the rescued girls were reunited with their families in Ibadan, Oyo State, on Wednesday, July 22.
Source: Legit.ng