Many Feared Dead As Explosion Rocks Maiduguri Market (UPDATED)
A bomb explosion has occurred in Gamboru market by Customs bridge in Maiduguri, the Borno state capital early this morning, Premium Times reports.
According to Daily Trust, an eye witness said the explosion went off about 6.30 am on Friday, July 31, in a tricycle at the parking area of tricycle operators in the market.
Unconfirmed number of people were reportedly killed in the blast with countless others injured.
Maryam Abu, a civil servant whose residence is close to the area, said: "We heard the blast at about 6. 30 am this morning and shortly afterwards, we saw people running from the direction of the market screaming that it was a bomb.'
READ ALSO: Buhari: How Will We Fight Boko Haram With Non-Existent Air Force?
So far, no one has claimed responsibility for the bombing. But security operatives believe it has the imprint of the Islamic terrorist group, Boko Haram.
See scenes from the bomb blast below: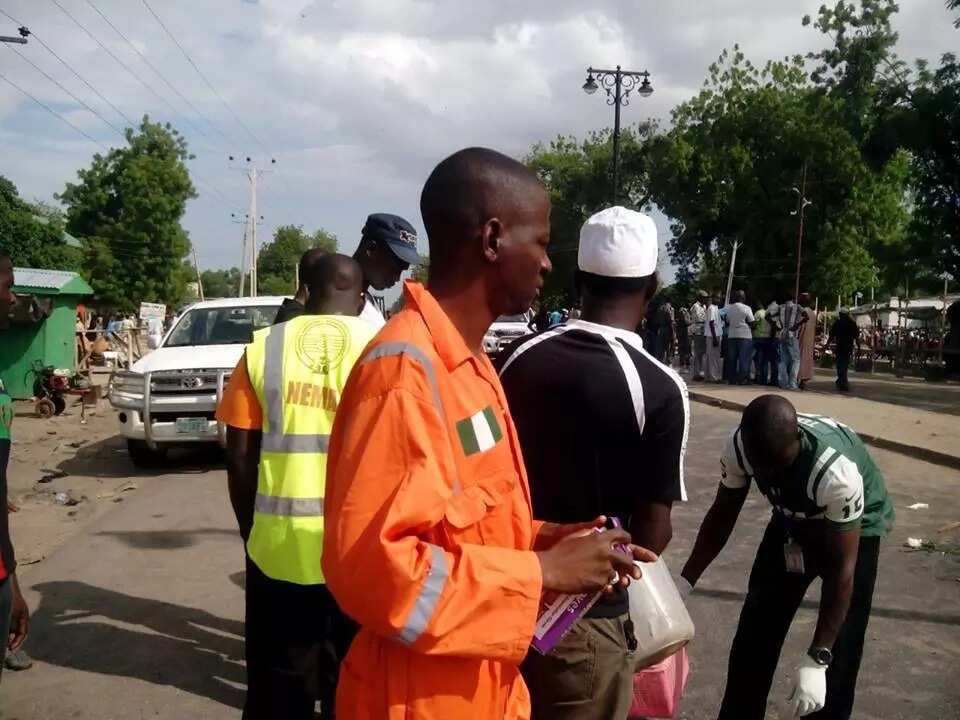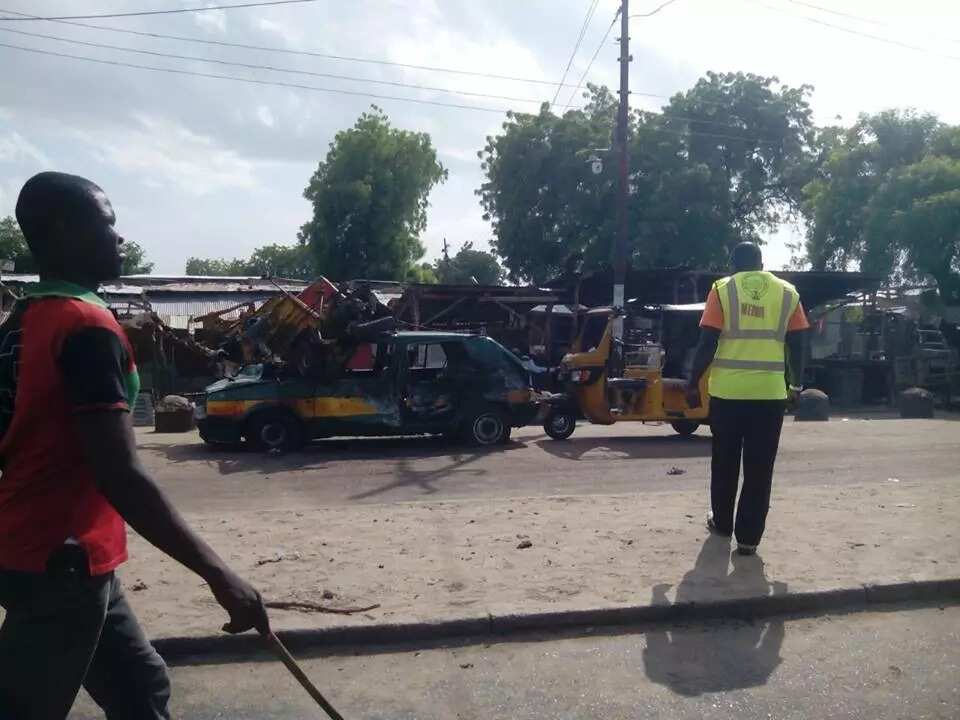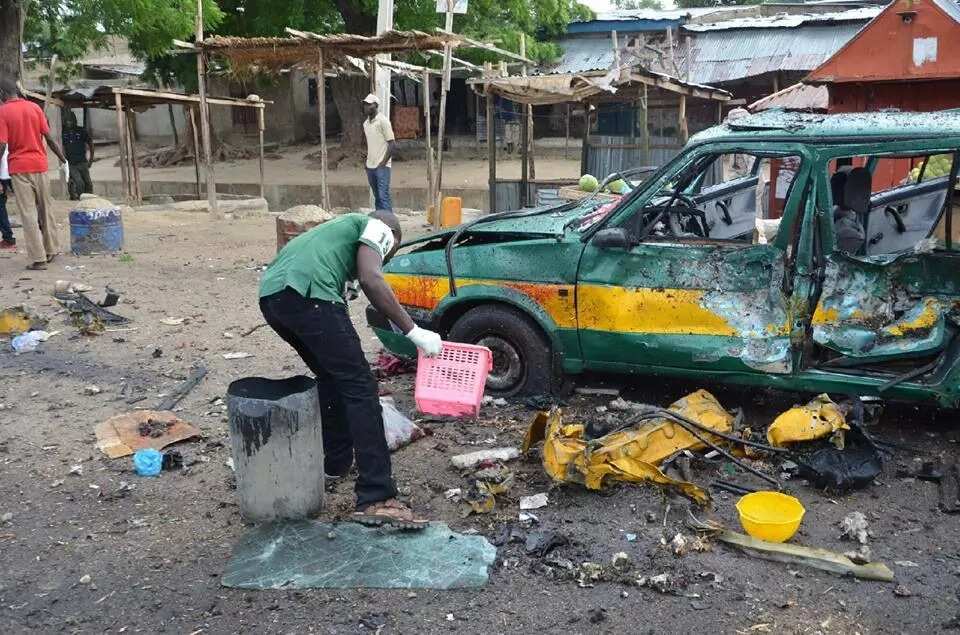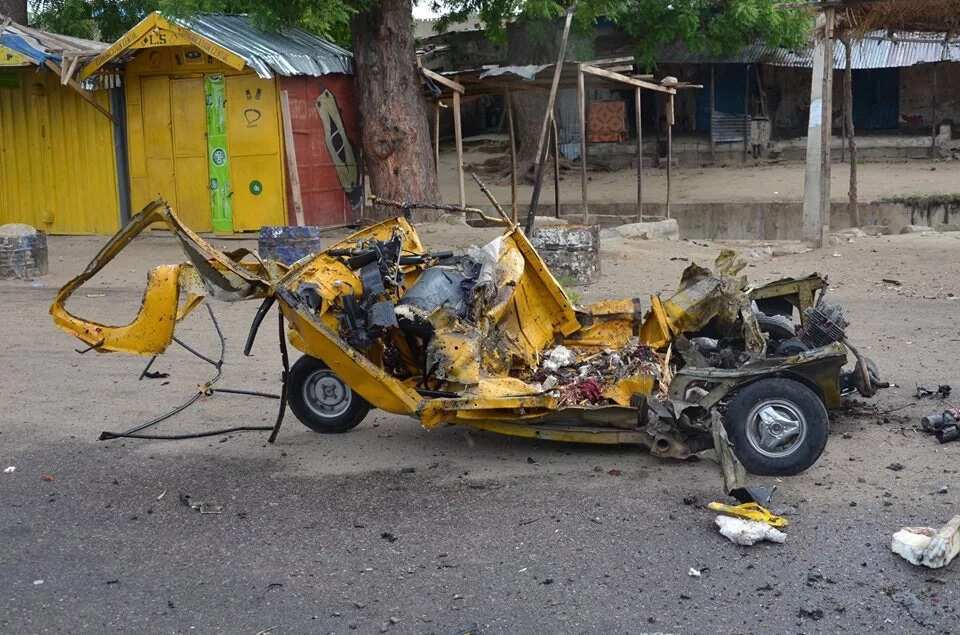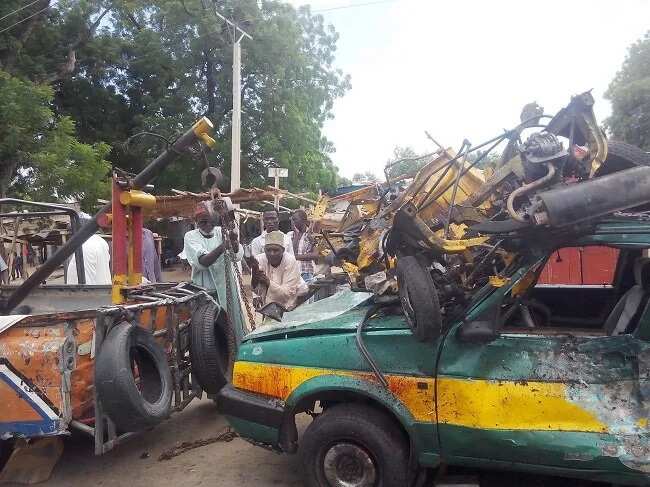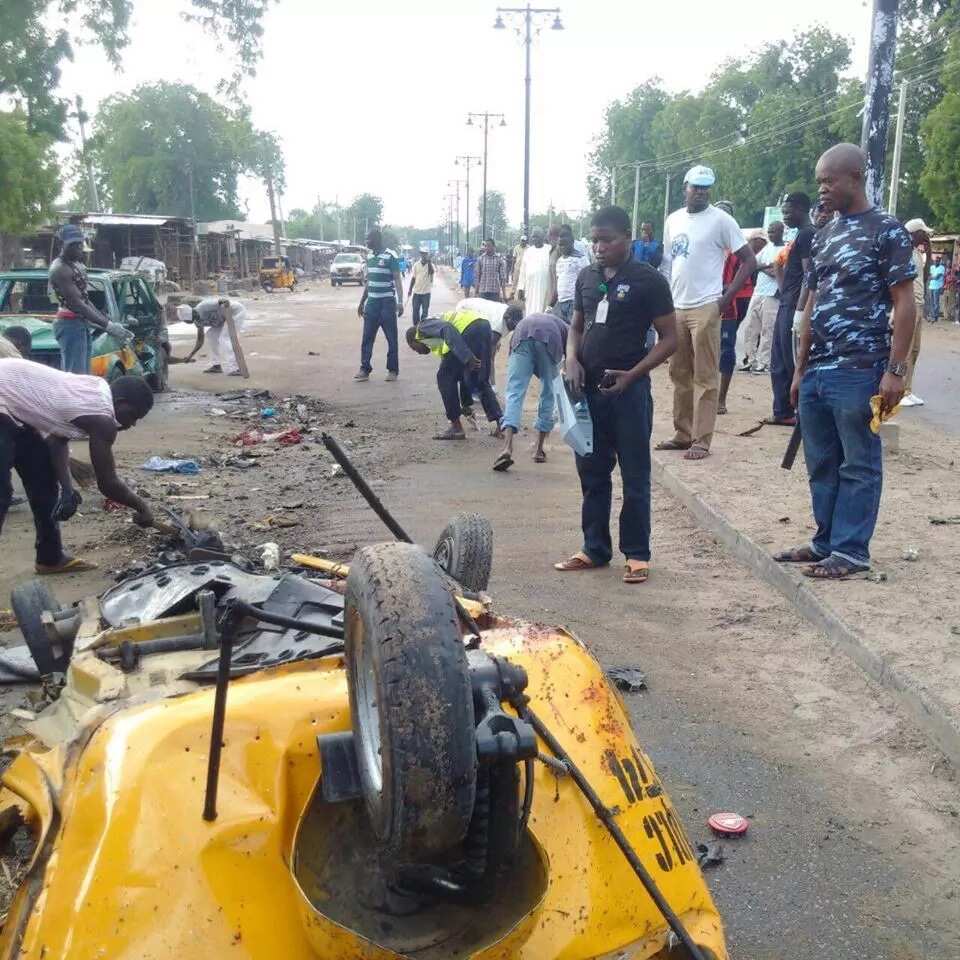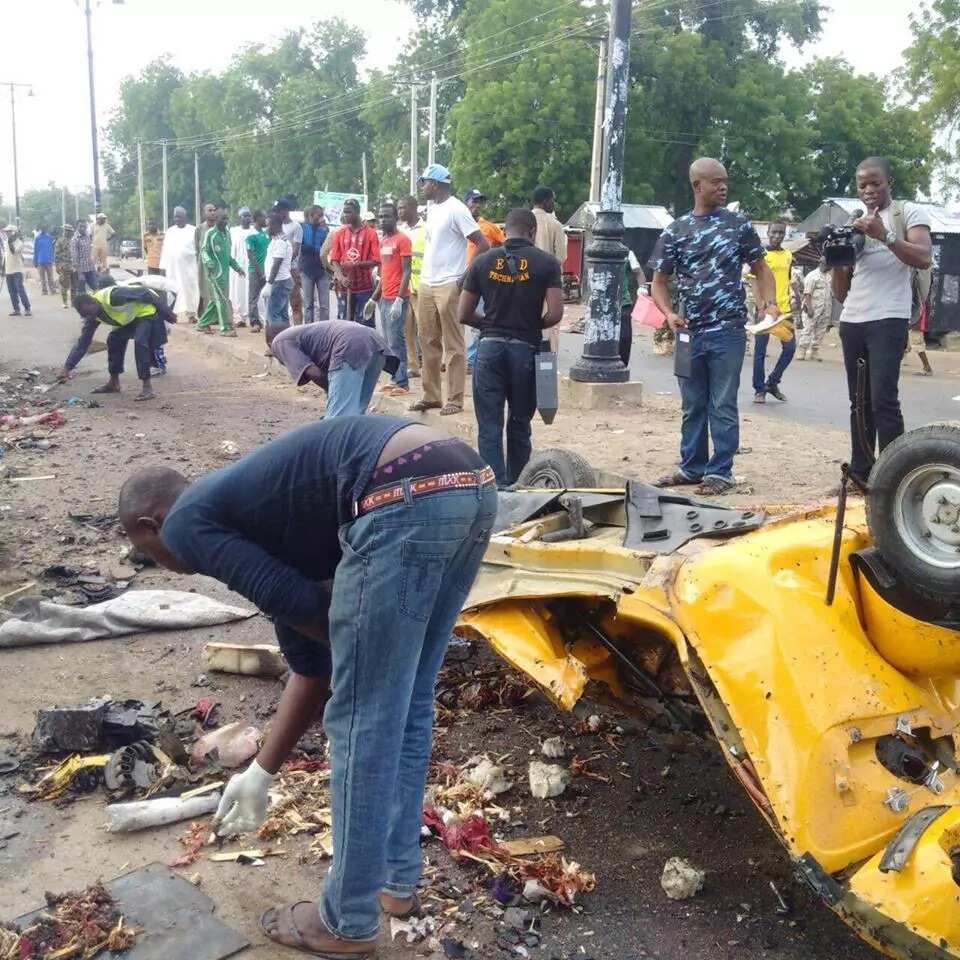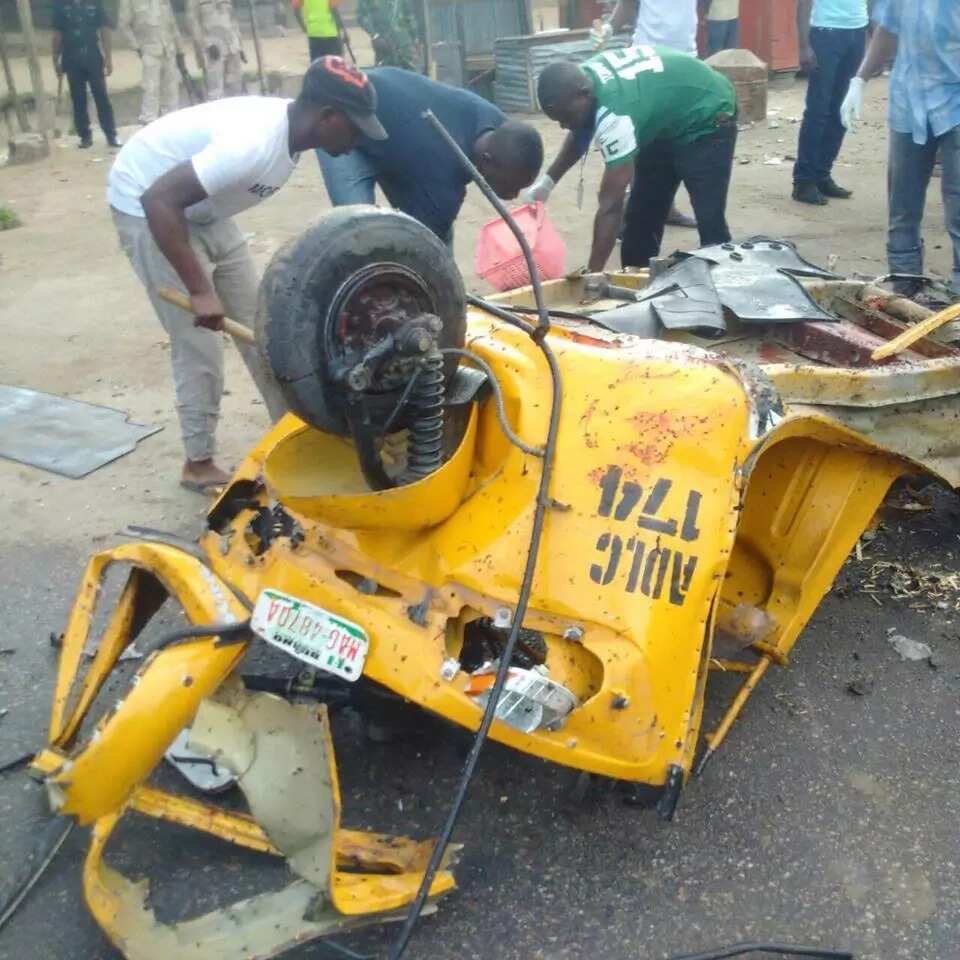 Meanwhile, the public relations officer of the Borno State police command, Victor Isuku, has attributed the low casualty figure in the suicide attack, to the bomber's poor timing.
According to The Nation, Isuku said the bomber came early to the market which usually gets busy at about 7.30am in the morning.
He said, "from our investigation, the bomb exploded prematurely or the suicide bomber mistimed the traders' arrival. If the bomb had gone off at about 7.30 to 8.00am, the casualty figure would have been more because that is the period traders start trooping into the market. But because he came too early, the casualty figure was low.
"But it's rather unfortunate all the same for a fellow human to set out to destroy other. " 
The explosion is coming a day after members of the terrorist group, took their violence to another level when they stormed a village near Baga community in Borno state, cutting the throats of 10 fishermen.
Source: Legit.ng