PMB's Administration - Government That Listens To Us
Editor's note: Undoubtedly, a good government is one that is sensitive to the people's opinions; there are no two ways about it. Can this be said about President's Buhari administration? Legit.ng guest columnist Arinze Esomnofu is convinced it can, and bring about the facts that prove him right.
The government of change headed by President Buhari has proved to pay close attention to the public outcries, and it is indeed a sign of the democrat in Buhari. Thumbs up, sir!
Neutralizing evils of Biafra
Firstly, I raised the issue of hate messages against the federation that my people hear every day under the disguise of Radio Biafra. If the radio and its leader, Nnamdi Kanu, are not brought to investigation, they will bring about a calamitous dent to the image of the southeastern people, and lead to violence in the region, which I decisively oppose.
Disrobing Biafra, whether through print or online media, is never an easy task, because it is seen as the "Holy Grail" of us Igbos, for we grew up on the touching war stories. But it does not mean I will keep silent when someone tries to pursue a personal agenda forging on the weak sides of my people and calling Nigeria a zoo.
The complaint was forwarded by me and other columnists and political commentators through different articles focused on the radio and Nnamdi Kanu. The government of change has not only looked into it, but also sprung into action by blocking the transmission of the station and going after its engineers. Great move!
READ ALSO: Read Why Radio Biafra Is Causing Confusion In Enugu
Following the federal character
Later on, I made an overview of the appointments made by President Buhari that were to a large extent North-favouring. President Buhari responded through his senior special assistant on media and publicity, Garba Shehu. He stated that the president still had numerous appointments to make, and, as the Constitution stipulated, he was going to abide by the federal character. "I think President Muhammadu Buhari is sensitive to the diversity of this country… Therefore, why would anybody use less than 10 appointments to judge the president on this matter?... This government will make as many as 6,000 appointments. And he is bound, even if he doesn't wish it, by the Constitution of the Federal Republic of Nigeria to reflect federal character." 
True to these words, the director general of the Nigerian Maritime Administration and Safety Agency (NIMASA), Mr Ziakede Akpobolokemi, was fired, and on Tuesday July 21, Mr Calistus Obi from Ihiala local government of Anambra state was appointed acting head of NIMASA.
READ ALSO: EFCC Arrests Past NIMASA Boss 2 Weeks After Buhari Fired Him
Two week ago, after careful observation of Nigerians' reactions, President Buhari appointed new service chiefs. This time around they were not from one region, and the decision was made based strictly on meritocracy. Once again, kudos to the government of change!
When the infamous decision to remove the military checkpoints nationwide was taken by President Buhari, it was immediately followed by strong public disapproval. While a few political commentators opined that the president, as a man of military background, would stick to the guns, he listened to the voice of Nigerians and reversed the decision.
Prioritising the needs of Nigerians
To crown the piece, let me cite an article by Dele Momodu titled "An afternoon with President Buhari": "Fellow Nigerians, let me confess that in over 30 years of writing, no president has ever reacted directly or positively to my constant admonitions, lamentations or commendations. Rather, most of the time, their aides, cronies and acolytes used to fire darts and barbs at us from every direction." Dele Momodu has said it all: during 30 years of writing, only Muhammadu Buhari, a president of the most populous black nation, has shown humility and genuine interest in public opinion.
Don't get me wrong: no one should opine that the president only makes corrections after taking a wrong step, far from it. I have witnessed different scenarios, when a leader makes a terrible decision and stands by it either saying the decision will be appreciated in course of time, or that the decision was made for the national security reasons.
At the junction, fellow citizens, change is coming to us in a form of a listening president. For once in a long time our opinions matter, and they are sharp like the edge of a sword. Irrespective of the fact that democracy is presently reigning in Nigeria, I would also call our form of government "opintocracy" - a government based on public opinion.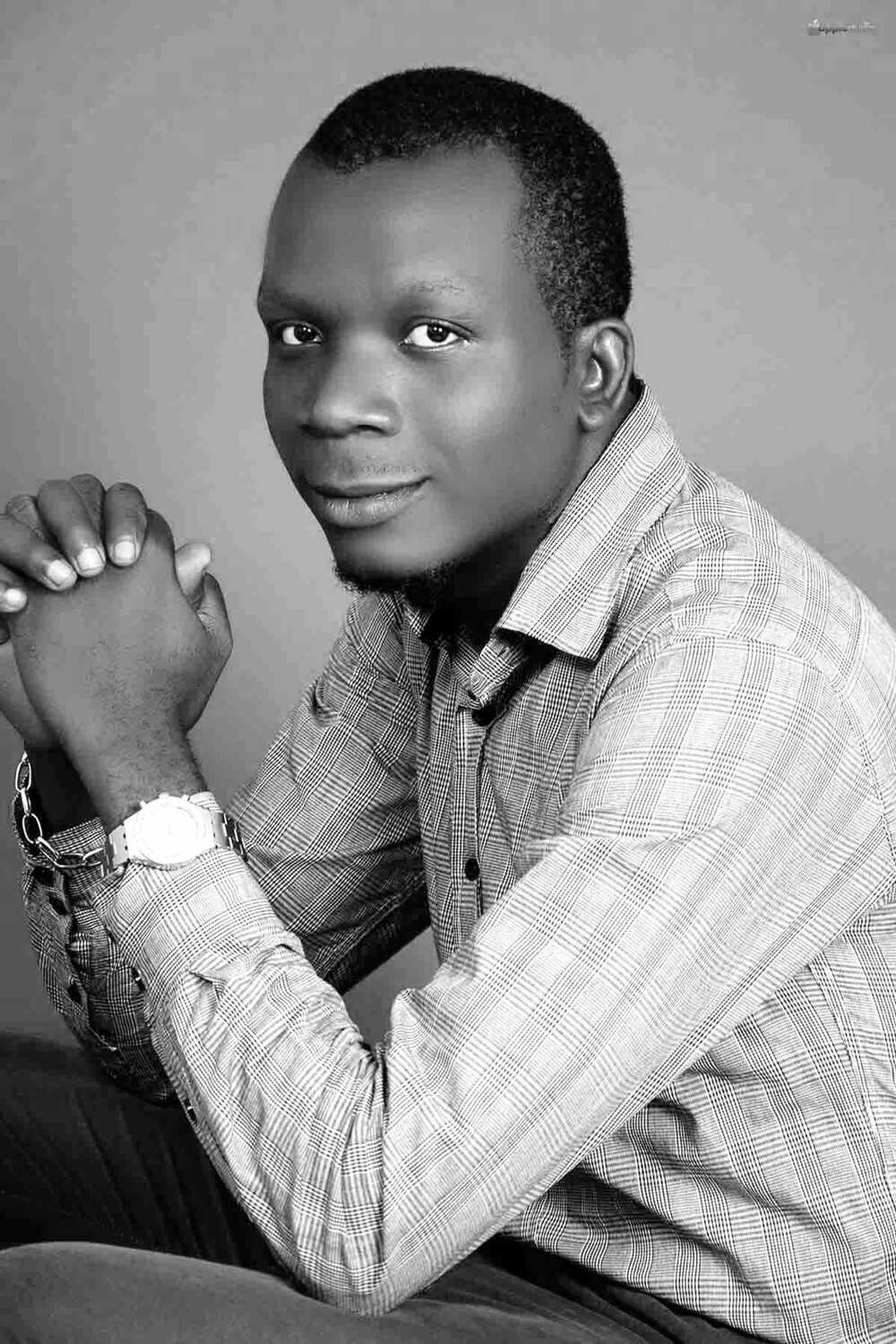 Arinze Esomnofu is a political analyst, public commentator on trending political events and a motivational speaker.
The views and opinions expressed here are those of the author and do not necessarily reflect the official policy or position of Legit.ng. 
Your own opinion articles and news/photo reports from your area are welcome at info@naij.com. Drop us an email at info@corp.legit.ng telling us what you want to write about and why. More details in Legit.ng's step-by-step guide for guest contributors.
Contact us if you have any feedback, suggestions, complaints or compliments. We are also available on Facebook and Twitter.
Source: Legit.ng