Seun Kuti Gets New Tatoo Of Mum
The last son of the late Afro Beat legend, Fela Anikulapo Kuti, Seun Kuti who has taken over his late dad's band, Egypt 80 has honour his mum too.
Seun who is known to have a collection of tattoos has added another one to his collections.
In April Seun got his first tattoo and it was in honour of his late dad. For his dad Seun got 'Fela Lives' on his back. Now he has done same for his mum. But unlike his dad's own, Seun got a huge tattoo of his mother's face on his back.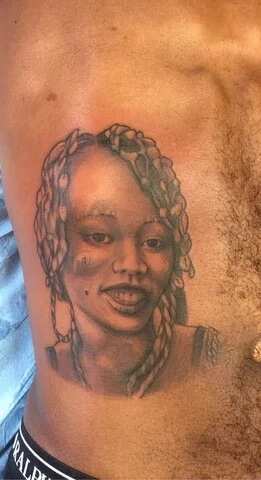 Seun is the only child of his mother, Fehintola Anikulapo Kuti and the second to the last child of his father, Fela.
READ ALSO: Legalise Weed Now, Seun Kuti Urges African Governments
His mother was one of Fela's dancers. She was alleged to be one of the twenty seven wives of Fela.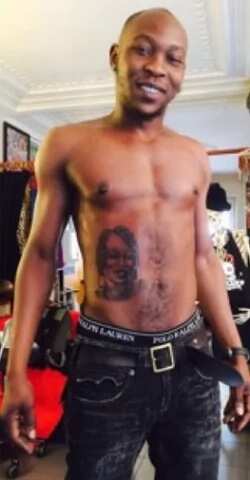 Years after his parents' death, Seun on 'Rubbin Minds with Ebuka' on Y!TV confessed that his parents both died from the dreaded disease, HIV/AIDS.
Seun and his elder brother Femi Kuti have continue to immortalise their father by carrying on with Fela's style of music with Femi having four Grammy nominations.
Source: Legit.ng