See The Car That Killed US President, Obama's Father
US president Barack Obama is presently in Kenya, his home town and this visit makes it the fourth time he will be coming to Kenya with the first being in 1987 when he was in his 20s. 
His father, Barack H. Obama Snr was a civil servant working with the Ministry of Finance in Kenya till he met his untimely death in 1982.
He died in a motor accident on November 24, 1982 in his car, a green pick-up van which he bought from General Motors in 1981 under a payment plan he could not complete due to his untimely death.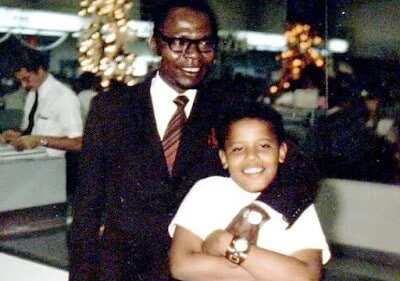 Senior officials at the ministry identify cars they want and have them bought by the ministry, after which the individual employees would have their salaries deducted monthly to recover the cash.
After the fatal accident that claimed Obama Snr's life, the car was towed to the Ministry of Finance's junk yard.
It was bought by Owili, who then worked for Ministry of Planning as a technician for Sh175, 000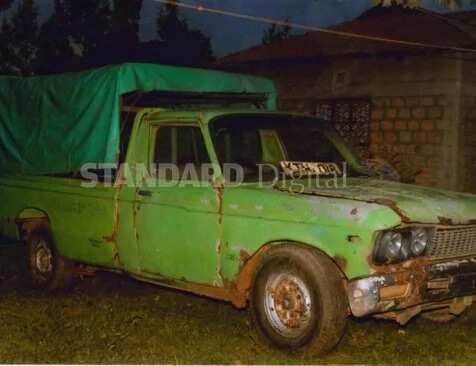 According to Owili : "It was one of the many cars put up for disposal by the Treasury," he says, "And the only reason I got it was that it had been left behind by purchasers. All the others in the yard had been bought except the green pick-up."
READ ALSO: These Old Photos Of Barrack Obama In Kenya Will Inspire Anyone!
President Obama is the first sitting US president to visit Kenya.
Source: Legit.ng