President Buhari Leaves USA
Nigerian President Muhammadu Buhari has concluded his four-day state visit to the United States on the invitation of President Barrack Obama on July 22, Wednesday.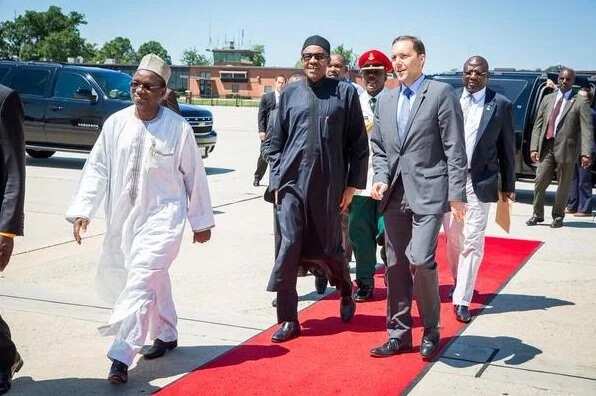 He left the Joint Base Andrews Airport in Washington, DC in the Nigerian Air Force Jet.
The president is expected to arrive the Nnamdi Azikwe International Airport, Abuja on Thursday at 5:30pm.
Buhari has done huge work during his visit. He met with his American colleague seeking help in the war against Boko Haram, discussed same-sex marriage, hold a conversation with Nigerians in the USA.
Source: Legit.ng