France Ready To Hold Summit On Boko Haram
The president of France, Francois Hollande, has stated that he is ready to organise a new summit of nations fighting the Boko Haram sect.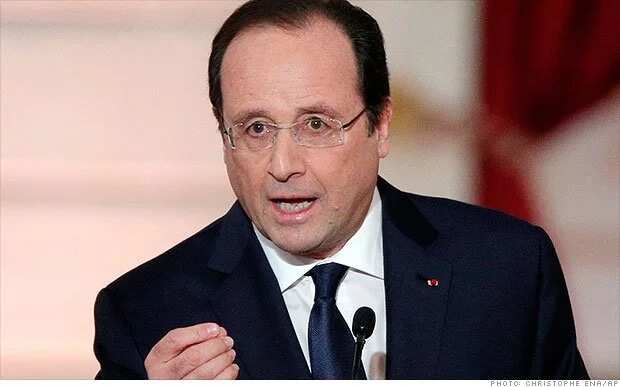 PM News reports that Hollande expressed his opinion speaking with journalists after talks with President Paul Biya on July 3, Friday, in the capital of Cameroon.
Cameroon is also part of a regional group of nations including Nigeria, Niger and Chad that launched a campaign against Boko Haram this year.
"Nigeria and Cameroon need to have the best relations to work together. This corresponds well with the spirit we had at our last summit in Paris to take important decisions about Boko Haram, whose threat is getting stronger.
"I am ready to gather a new, as soon as the presidents give me a date, this conference so that we can better act together,"  Hollande said.
READ ALSO: Boko Haram: U.S Donates $5billion To MNJTF 
Earlier this year, President Muhammadu Buhari attended the G7 Summit, where he presented the list of requests to the industrialized countries.
After his participation in the G7 Outreach Programme in Germany, Buhari held talks about the Boko Haram insurgency with his French counterpart.
Hollande assured Buhari that France would support Nigeria and its alliance partners in their fight against terrorism including military and intelligence cooperation. He also stressed that France would help them overcome the security challenge posed by Boko Haram insurgents.
Meanwhile, in a recent BBC inteview Buhari said he is prepared to negotiate Boko Haram.
Source: Legit.ng