Ajibola Advises President Buhari
Prince Bola Ajibola, ex-attorney general and minister of justice, has counseled President Muhammadu Buhari on money stolen by administration of former president Goodluck Jonathan.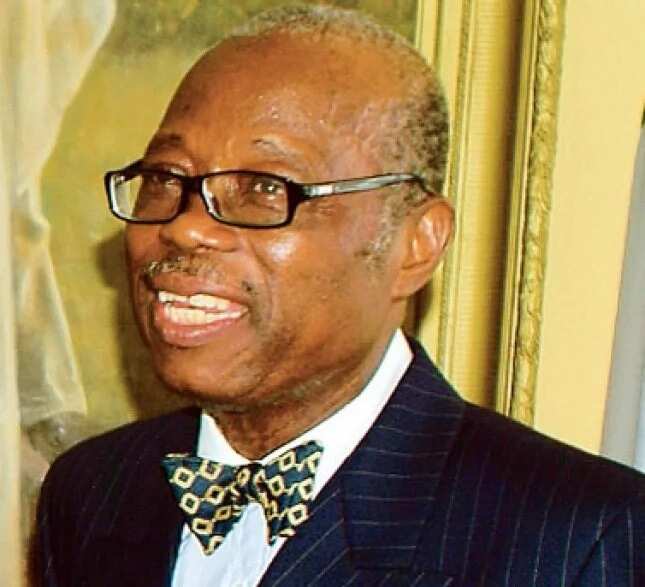 Foremost legal luminary said Buhari should neglect the idea of investigating the immediate past government and others before it, but he should rather look at how best stolen funds could be recovered by enabling that such money are brought back into government coffers.
Ajibola, who spoke to newsman in Abeokuta, Ogun state on July 2, noted that the government should hire negotiations and in case such fail those who are found guilty may then be made to face the path of the law.
READ ALSO: British Envoy Gives Tips To President Buhari 
His words: ''My own idea is to try and see how best we could retrieve all the money that has been stolen and make sure that they are back into the purse of the government. The way I look at it is that, if they are not able to bring in all those things through negotiations, then they should face the consequences of their act.
"But if we go about prosecuting, that would involve a lot of people and time and four years may not be enough to carry out that type of assignment. In order not to become an exercise in futility, they should all be advised to come around and give account of their stewardship and get all the money where it has been siphoned.''
He also spoke about the crisis over the leadership in the National Assembly.
Ajibola said the governing All Progressives Congress (APC) should put its house in order. He said they should be able to resolve the issue within their party by asking the people in the thick of the matter and find a friendly settlement to the issue, saying differently, the problem would get worse.
He also criticized the high cost of administration in the country, saying it has taken for granted an indecent and immoral property. Ajibola canvassed for a part time form of administration, while he said the full-time basis should be discarded.
He added further that the time for the reduction would not be long, either the House of Representatives like it or not.
READ ALSO: Buhari Tracks Stolen Funds To US, UK, Switzerland
"It is cosmetic and window-dressing. They should reduce the whole thing drastically and whether they like it or not, it's bound to come. The situation will soon come because what we had all the time been selling is oil and if nobody is buying the oil again – if the cartel made up their mind not to buy from us again — we shall definitely be in problem.
"We shall go from that top down to the end of our time because there will be nothing left again. We will be left with confetti – the paper that is worthless and then, you'd find that you want to buy a loaf of bread for one million because it's just ordinary paper. It will be a sad thing. Unless we stand up and do something now and reduce the spending by all these politicians to the barest minimum, we will get into trouble and the trouble is gradually rearing its head.
"We must have seen the escalation of gangs of robbers, going about disrupting places – in Lekki, Ikorodu, Ijebu-Ode and things like that. It's coming when people will now start to take the laws into their hands. Unless we find the means of stopping it absolutely and bringing it down; even saying that they have reduced it to certain billion is not the issue now. They have to reduce it drastically."
It would be recalled that Ajibola was an attorney general and the minister of justice of Nigeria from 1985 to 1991 and a Judge of the International Court of Justice from 1991 to 1994. He was president of the Nigerian Bar Association from 1984-85.
Source: Legit.ng