Nigerian Ex-Governor To Be Jailed In UK
The Metropolitan police in the United Kingdom have arrested the former Benue state governor Gabriel Suswam after he allegedly battered his wife.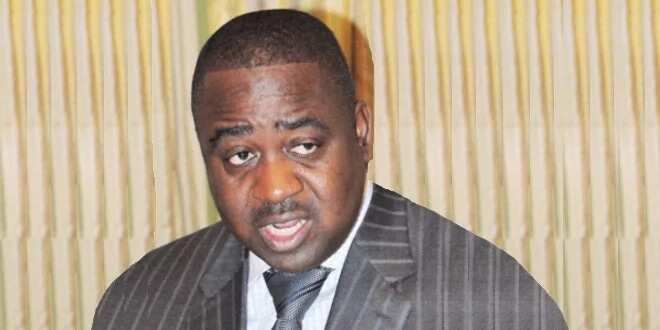 READ ALSO: Man Impersonating Ex-Benue Governor, Suswam Lands In Serious Trouble
After his arrest, the Metropolitan Police Domestic Violence Office initially held him at its London detention centre. He was later released on £5,000 bail.
According to nigeriancurrent.com, Suswam's wife Yemisi placed an emergency call to the police from their luxury London home to report that the embattled governor had physically assaulted her.
She explained to the police dispatcher that during a minor argument in which she condemned her husbands questionable relationship with mistress 'Shidoo', Suswam battered her which prompted her to run for her life.
If found guilty, the ex-governor could be jailed for about six months in the UK under the Persons Act of 1861.
It was alleged Shidoo is beginning to gain more influence in the life of the ex-governor and as a result, Suswam, who has allegedly previously attacked his wife, increased the tempo.
In fact, a close family source revealed that Suswah had always told Yemisi he would legally marry Shidoo.
A family source described Shidoo as a very loving woman. "She was always helpful to the Benue people and that was what endeared her to our people.  She was always ready to help. If any Benue person needed something from the former governor, Shidoo was always ready to help", he said.
READ ALSO: Governor Sparks Controversy In Benue State
Like most governors, Suswam owns a permanent home in London which he visited while in office and has relocated to now that he has retired.
It was reported that the ex-governor sought refuge in the UK after he had ruled Benue state for eight years, in order to avoid the Economic and Financial Crimes Commission.
Source: Legit.ng