(PHOTOS): 3 Killed, House Set Ablaze From Plane Crash
Three people were killed Sunday after their small plane crashed into a home in Plainville, Massachusetts.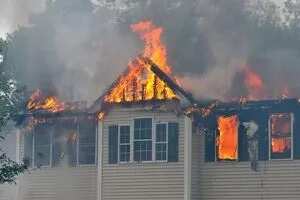 The plane was said to have taken off from Lancaster Airport in Pennsylvania and was headed to Norwood Memorial Airport in Massachusetts.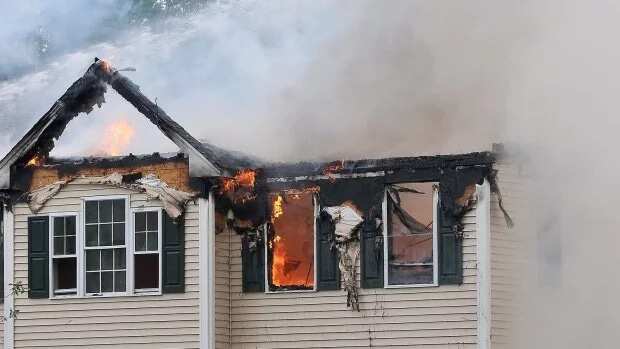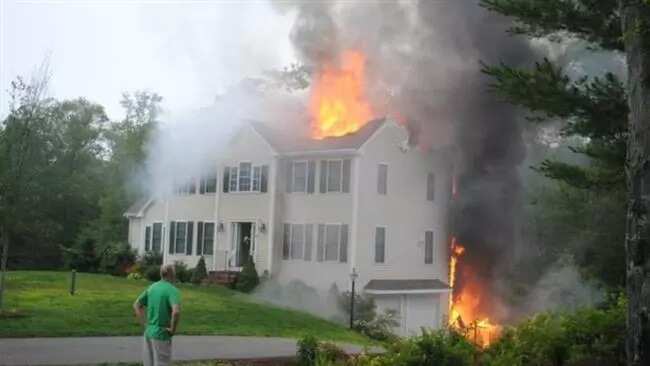 Jim Peters of the Federal Aviation Administration said that "The Beechcraft BE36 aircraft crashed into the house at about 5:45 p.m. Sunday.
Police reports that the Plainville Fire Department extinguished the blaze by around 8pm, nearly three hours after the crash.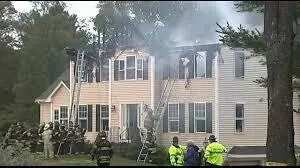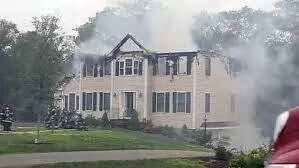 State Police spokesman, Dave Procopio, said that the residents escaped and preliminary reports show three people in the plane were killed.
READ ALSO: Plane Crash Kills Nine
The Beechcraft BE36 was said to have wound up behind the two-story colonial, where a section of the tail and a charred wing rested on a hillside in the yard.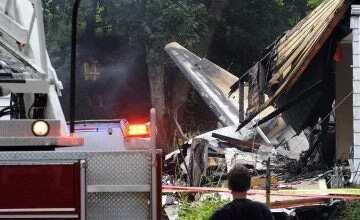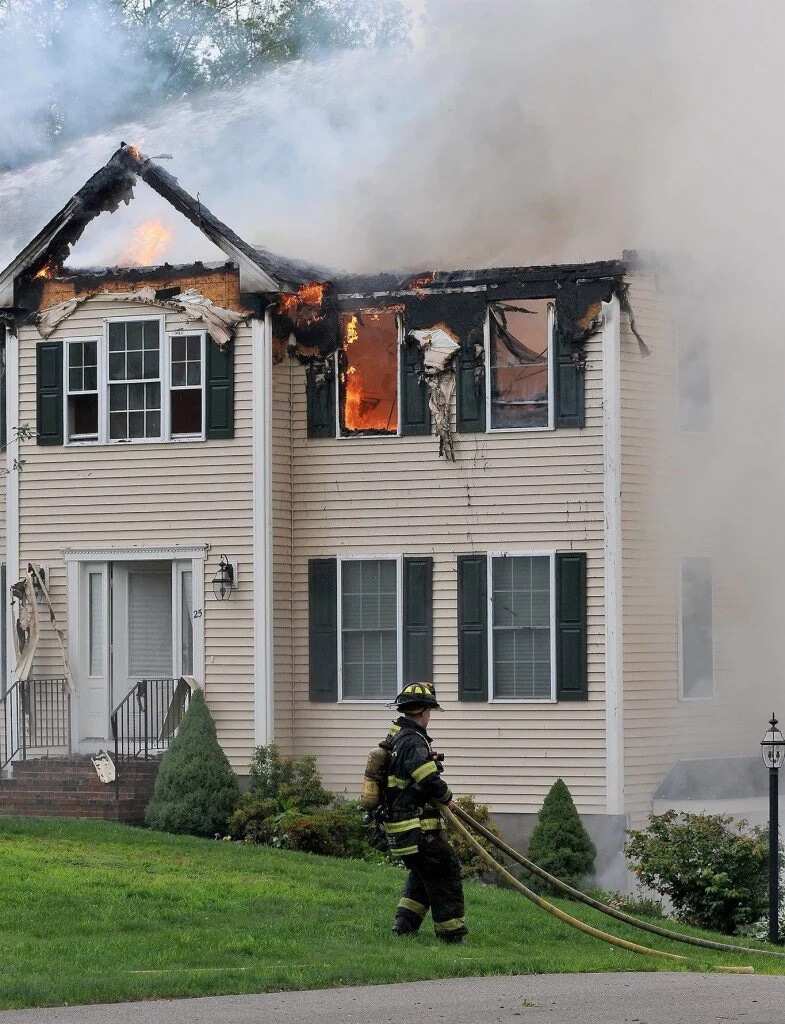 READ ALSO: TRAGEDY: Another Petrol Tanker Crash Kills 5 In Kebbi
Residents within the Plainville Neighbohood reported hearing something awkward as the plane flew over their homes.
One witness, Mike Brown, told The Sun Chronicle that he was outside barbecuing when he heard the plane.
Mike said he looked up and saw the plane begin to bank.
He said: "the engine sounded like it was sputtering and then heard a crash and saw smoke."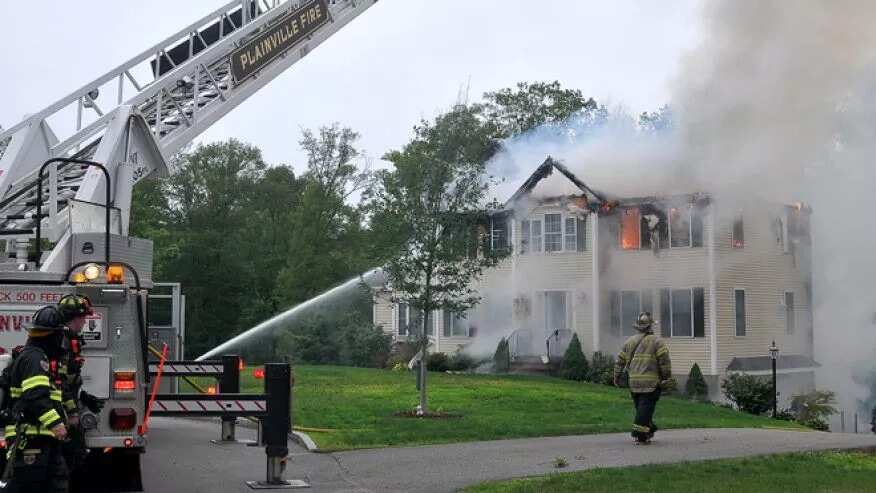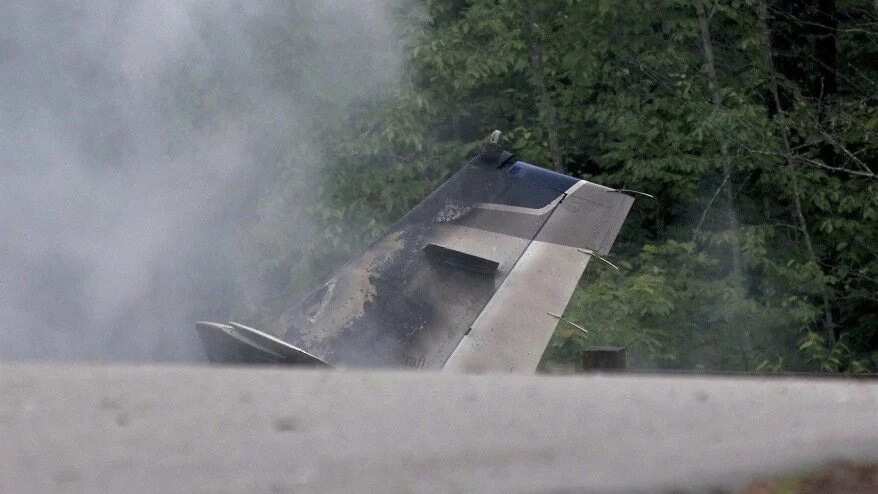 READ ALSO: Attendant Crashes Client's Multimillion Naira SUV
The National Transportation Safety Board(NTSB) is expected to arrive at the crash site Monday.
Authorities say the identities of the dead won't be released until the NTSB has notified their families.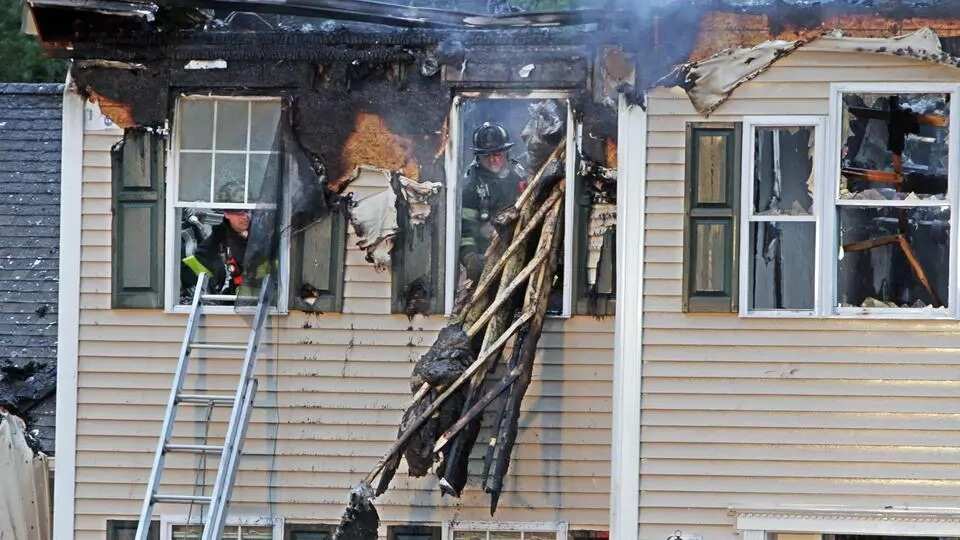 In  a related development, a pilot and eight passengers have been killed in a fatal plane crash.
Source: Legit.ng