Value Of Merit Must Come First In Appointments - Osinbajo
Vice President Yemi Osinbajo has given the criteria for those who will be considered in the nomination of ministers for public office.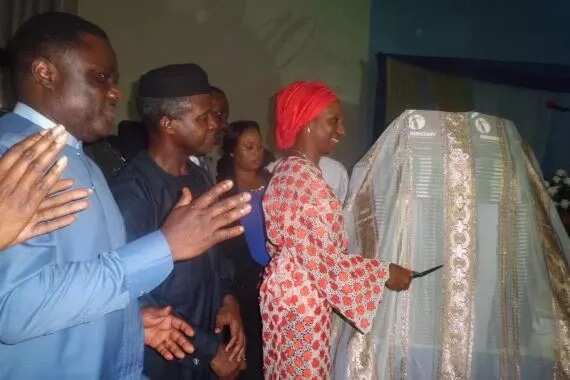 He said that merit should supersede federal character for appointments.
The vice president's comment comes as Nigerians are eagerly awaiting the selection of political office holders in the government of President Muhammadu Buhari.
Osinbajo was speaking at the 10th memorial anniversary lecture organised by the Justice P.O.E Bassey Foundation held at the International Conference Centre of the University of Calabar, Cross River state.
READ ALSO: People Who Share Buhari's Values To Form His Cabinet
He said: "Nigerians expect the best to be chosen by the team manager or the coach in order to get the desired results.
"At that instance, nobody considers where a player or players come from. All they expect of the coach are players who merit places in the team and can get results."
"I don't take my health for granted. So when going for a medical doctor, I go for the best not considering which part of the country the doctor comes from,"  the vice president added.
"If we take government seriously, we must as Nigerians look for merit before federal character."
Quoting from scripture, Osinbajo continued: "Righteousness exalts a nation," clarifying that it is a simple expression, but carries great depth.
"No society has developed that has not kept to some form of core values. Governance has to be based on principles and ideals. One of such principles is hard work. It is also critical that the work be positively directed and productive in the end," he advised.
According to him one of the reasons Nigerian has not developed as quickly as other countries is because people are not paid for the hours they work.
"Most of the developed countries of the world run a system based on pay for hours worked," he said.
He listed other principles that must be entrenched for the success of Nigeria as integrity, reward for merit, consequences as opposed to impunity, and social justice where money should be provided to the very poor by the administration.
Meanwhile, he said while government should not neglect the federal character of the country, the value of merit must come first when appointments and critical policies are up for consideration.
READ ALSO: Buhari's Ministers Might Be Appointed In Four Weeks? 
The vice president said the federal government has to put in place some kind of social measures in order to stem rising poverty in the country.
Osinbajo said over one million Nigerians lost their lives every year through preventable diseases as a result of poverty, adding that this called for interventionist policies by the government.
His words: "The reason why we have one million preventable deaths every year in Nigeria is because of poverty.
"There is no nation that can tolerate the kind of poverty we have without social intervention, otherwise we will have an alienated society.
"There must be one form of social intervention or the other to stem the tide."
It should be noted that with the Senate announcing an adjournment till 21 July, President Buhari's ministerial list will have to be delayed for at least another four weeks or better still, till after the Ramadan festival.
Source: Legit.ng