Hippopotamus Attacks Crocodile To Protect Her Baby
An incredible battle between mother hippopotamus and crocodile took place at Lake Panic at Kruger National Park, South Africa.
Scroll down to see the clash of the titans!
The images taken by amateur photographer Ken Haley show a protective hippo lashing out a crocodile, who go too close to her baby. The angry mother sank her gigantic teeth into the reptile's body and thrash it about for several times in a pre-emptive strike to protect her calf.
READ ALSO: Giraffe With Broken Neck Survives In The Wild For 5 Years
Ken Haley, who witnessed clash of the titans said: "My first reaction was one of shock at the speed of the hippo and her level of aggression against the crocodile. The hippo must have felt that her calf was under threat from the crocodile and her protective instincts kicked in. The hippo held its grip for a couple of seconds before the crocodile was able to escape into the safety of the dam. It disappeared into the water and I didn't see it again."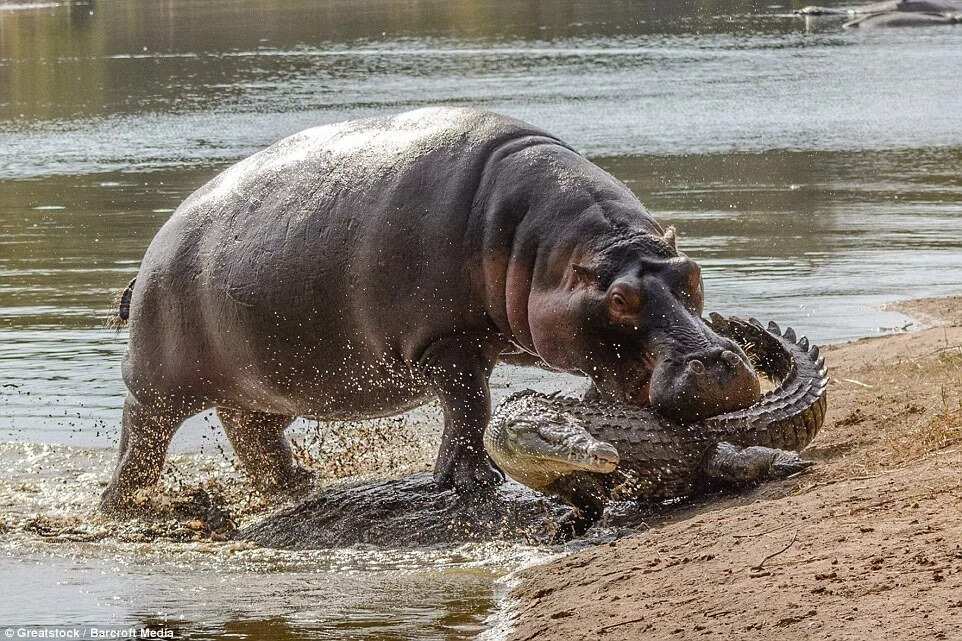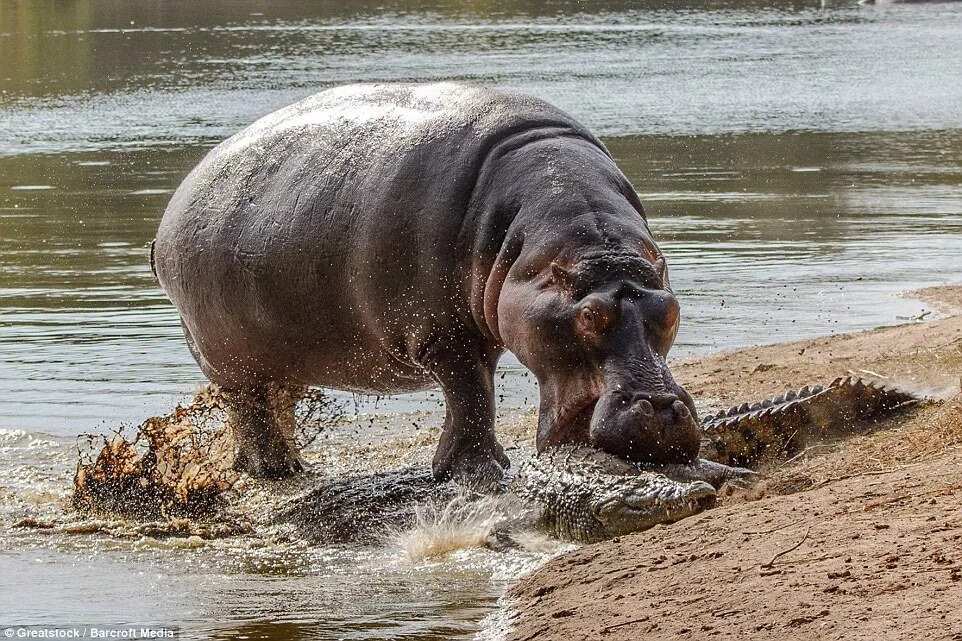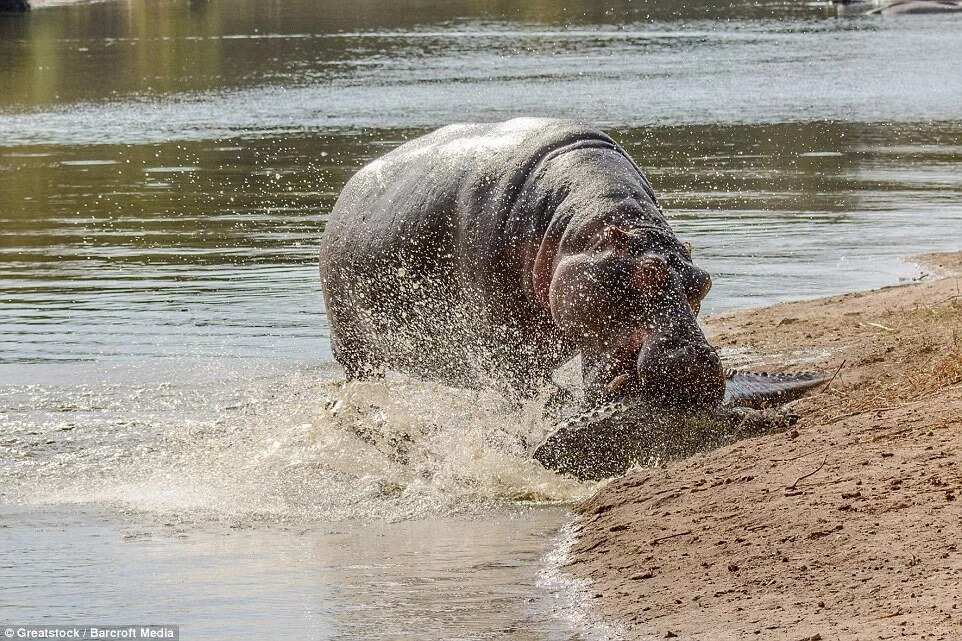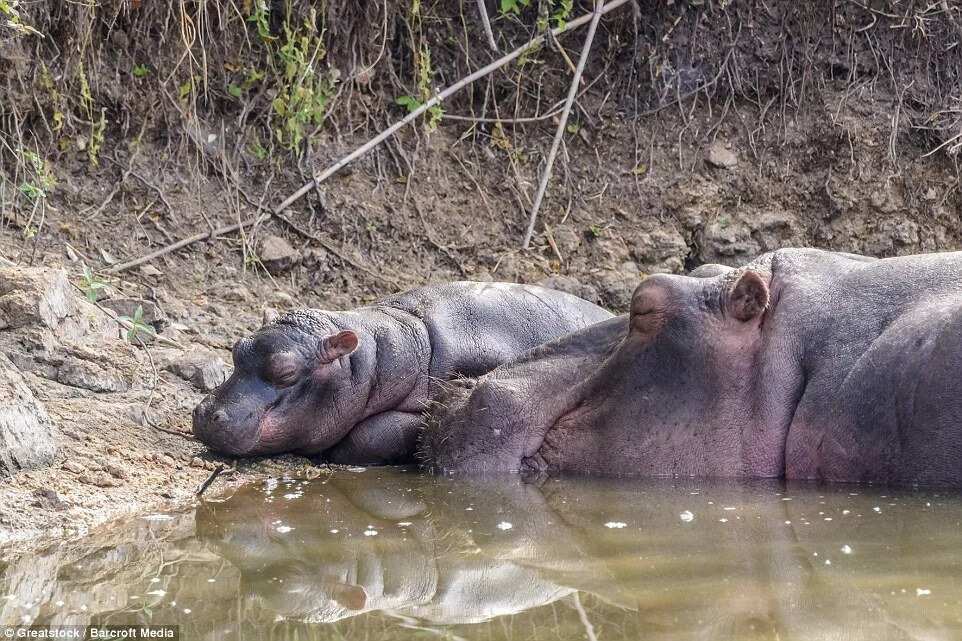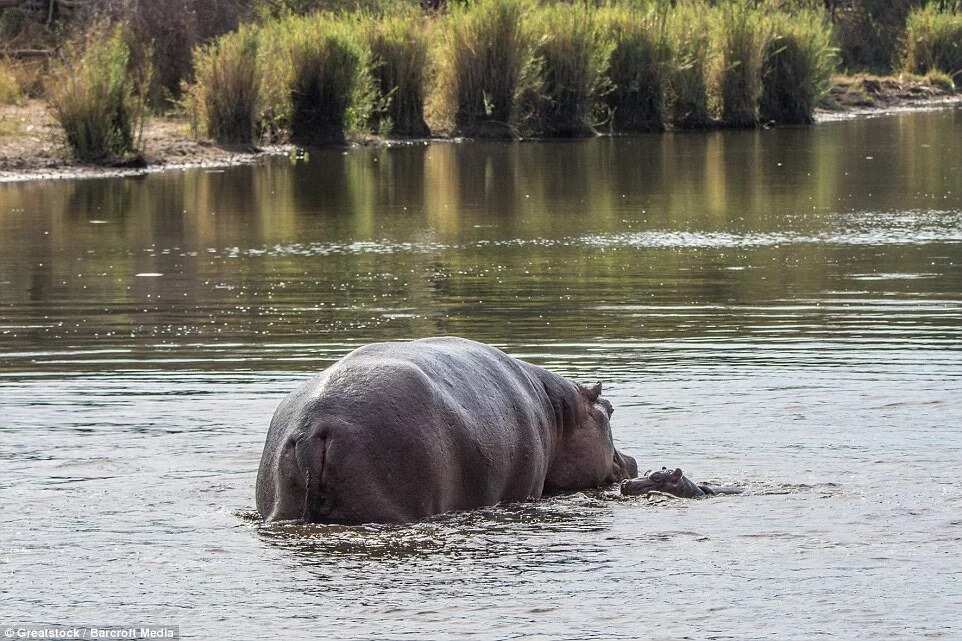 Source: Legit.ng