B'Haram Suicide Bombings: Chad Bans Full Face Veil
Th Chadian government has banned the use of full-face veil after a twin suicide bomb attacked by Boko Haram sect.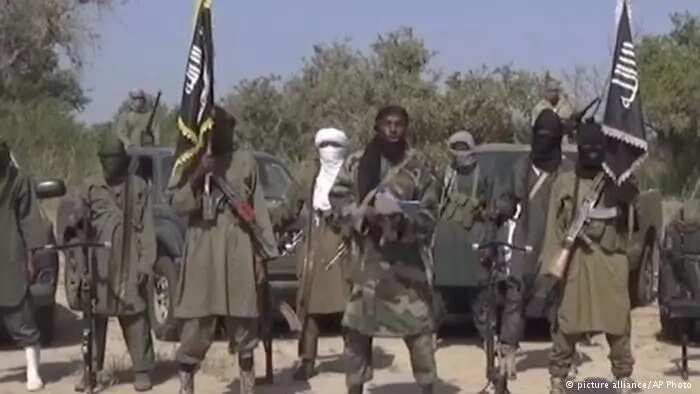 The dreaded terrorist group has been linked with the attack that claimed the lives of dozens of officers and recruits  in Chad's capital city of N'Djamena.
According to the BBC, the country Prime Minister, Kalzeube Pahimi Deubet, said the sects used the veil to cover up their identify when carrying out attacks.  He revealed that security forces will burn all full-face veil sold in local markets.
READ ALSO: BH: Nigeria And Chad Agree To Strengthen Cooperation
Chad's government accused Nigerian militant Islamist group Boko Haram for the bombings but the group is yet to claim responsibility.
The country had joined multinational forces to fight Boko Haram in Nigeria. The terrorist group has previously threaten to strike back on Chad if she joined forces with Nigeria.
READ ALSO: Nigerians React To Buhari's Decision To Move Generals To Maiduguri
Security experts believed that the renewed move by the group  was aimed to weakened the Chadian's government resolve in bringing the activities of the group under check.
The prime minister had at a meeting with religious leaders noted that the ban would be enforced everywhere and it not limited to public place.
He explained that any clothing that covered the eye is a camouflage and thereby stand banned.
It was reported that the attackers were on motorcycles when they blew themselves up outside two police building.
It should be noted that Nigeria's President Muhammadu Buhari had on his first week of assumption of office visited Chad and Niger presidents on strategies to use in tackling Boko Haram menace;  both countries that are part of the multinational coalition forces .
Source: Legit.ng