27 Police Officers Missing After B/H Attack 'Not Dead'
Nigeria's Inspector General of police, Solomon Arase, has said that the twenty seven police officers who went missing after Boko Haram terrorists seized Gwoza in Borno State in August, 2014, may still be found after 10 months.
Thirty five police officers were declared missing on August 20, 2014 after the insurgents attacked a police academy in Gwoza, but the Police spokesperson, Emmanuel Ojukwu, later told journalists that eight of them were found, leaving 27 still missing.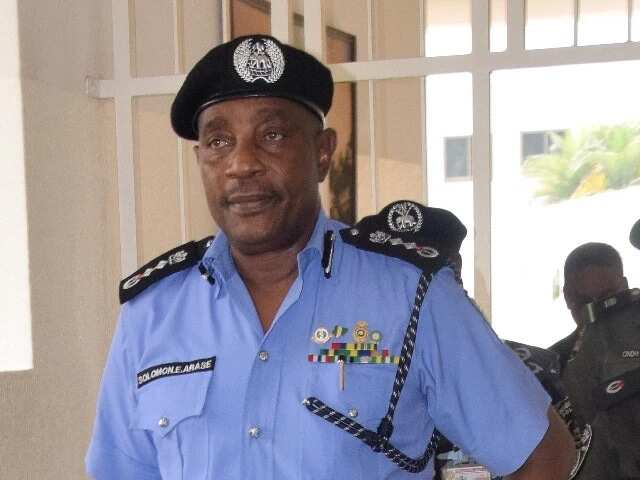 READ ALSO: IG Sets Up Website To Tackle Police Corruption
And according to Premium Times, the police IG, who spoke while responding to questions from journalists, Tuesday, after the inauguration of the board of directors of the Nigeria Police Property Development and Construction Company ltd., said the police have not been officially declared dead yet.
READ ALSO: Police Insists That Professor Was Killed By Villager
"About our colleagues, who are missing in Gwoza, there is a tradition in the police force. When officers are missing in battle, we do not declare them dead or missing until after a period has lapsed.
"So, we are still waiting for that period to lapse, and if we cannot find them after that time, then, we will formally declare them either dead or missing," he said.
Recall that the IGP pleaded with Nigerians to help him fight corruption in the Nigerian Police force by using smart phones to record officers who engage in corruption, bribery and bad conduct.
Source: Legit.ng