Fuel Scarcity: Capital Oil To Release PMS Tonight
Ifeanyi Ubah, managing director of capital oil and gas industries limited, has promised to ease the suffering of Nigerians as the fuel scarcity hits hard by releasing about 13 million litres on Sunday night, Vanguard reports.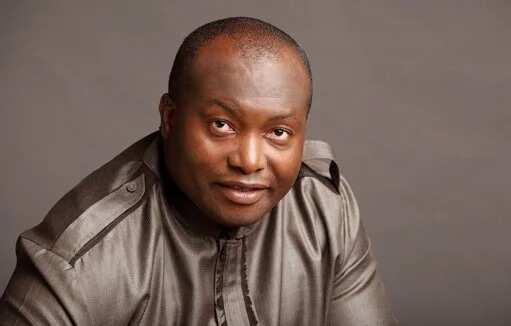 If he does as promised, Ubah will be releasing approximately 400 trucks of petroleum products including premium motor spirit, popularly called petrol.
Ubah, who said this in a press statement issued on Sunday, also disclosed that his company will be releasing an additional 53 million litres in a few days, making a total of 70 million litres from Capital oil.
Below is the full text of the statement:
On Saturday 16th May 2015, we received an SMS ordering the suspension of loading activities in all depots from Monday 18th May 2015. We later realized that this directive was as a result of unpaid funds owed to transporters by oil marketers who in turn are owed by the Federal Government. This development has resulted in immense hardship to our fellow country men and women. We believe that a better solution can be pursued towards solving this problem in a way that does not adversely affect our dear citizens.
Capital Oil and Gas has watched with so much pain, the suffering and hardship our citizens have been subjected to as a result of scarcity of petrol, diesel, aviation fuel and house hold kerosene.
We are deeply pained tohear that hospitals cannot perform surgeries, laboratories are unable to carry out much needed testsespecially for emergency patients leaving such patients at risk of dying, radio stations are shutting down, communication is being affected as MTN and other telecommunications company have announced an impending shut down while homes, offices and key facilities nationwide are experiencing blackouts. In some parts of the country, petrol is already selling at an all-time high of N1,000 per litre.
Our citizens have left their homes and are now sleeping in fuel stations,facing the risk of robbery attacks and other attendant risk.
In a few days' time, a new government headed by General Muhamadu Buhari will be sworn in. Apart from our citizens being unable to watch the handover on television and unavailability of transportation for attendees of this historic handover, the resulting chaos from this scarcity may shutdown the Nation and sabotage the efforts Nigeria has made to attain greater heights.
We are constrained at this point and have decided that two wrongs cannot make a right. We will not be part of this sabotage against our fatherland. Therefore from this minute, we shall take the risk of opening our facilities and commence swift loading and distribution of products Nationwide.
READ ALSO: Jonathan's Administration Just Doesn't Care – APC
Our facility has the capacity to load over 13 million litres of product before dawn. This comes to approximately 400 trucks of petroleum products. With this act, it is our belief that once again our citizens will begin to smile, return to normal family and work life. We call on other petroleum marketers to follow suit and save our Nation from this impending economic and social crisis. This is a period that requires patriotism and service to fatherland. Let's join hands to help our fellow citizens and save Nigeria. We also call on striking bodies to call off the strike action. Let us work together for the betterment of our people.
As we brief you this moment, our truck park, port reception facilities and our depot complex have been ordered opened. We are ordering and resuming discharge of products from vessels at our berths. We have ordered our trucks to commence loading of products and move overnight to every state of the Federation.
Most importantly, we wish to use this medium to thank NNPC and PPMC for their steadfastness in ensuring the availability of petroleum products. Current PPMC stock level in our storage tanks and buffer stock on vessels awaiting discharge at our jetty is capable of meeting the Nation's need for 15 days.
Furthermore, we wish to emphasis that we have a total solution to the traffic menace on the oshodi apapaexpressway. In the coming weeks, we hope to engage the Federal Government (Federal Ministry of Transport), Lagos State Government and other stakeholders in the affected area, to optimally utilize our truck park facilities which has the capacity to accommodate over 1,100 trucks per time and 5,000 on a shift basis.
Capital Oil and Gas continues to appeal to Nigerians to accept and support deregulation as this will curb corruption, enhance competition, lead to reduction of pump price for petroleum products and ensure constant supply to meet Nigeria's demand.
Long live the Federal Republic of Nigeria.
Ifeanyi Ubah  is largely known as being the Founder and Chief Executive Officer of the Transformation Ambassadors of Nigeria (TAN) group which was at the forefront of President Jonathan's re-election bid.
Source: Legit.ng