See The Salaries And Allowances Of National Assembly Members
While Nigeria continues to suffer from unpaid workers' salaries, Legit.ng recalls the salaries and allowances of the National Assembly members, according to the report published by the Revenue Mobilisation, Allocation and Fiscal Commission (RMAFC).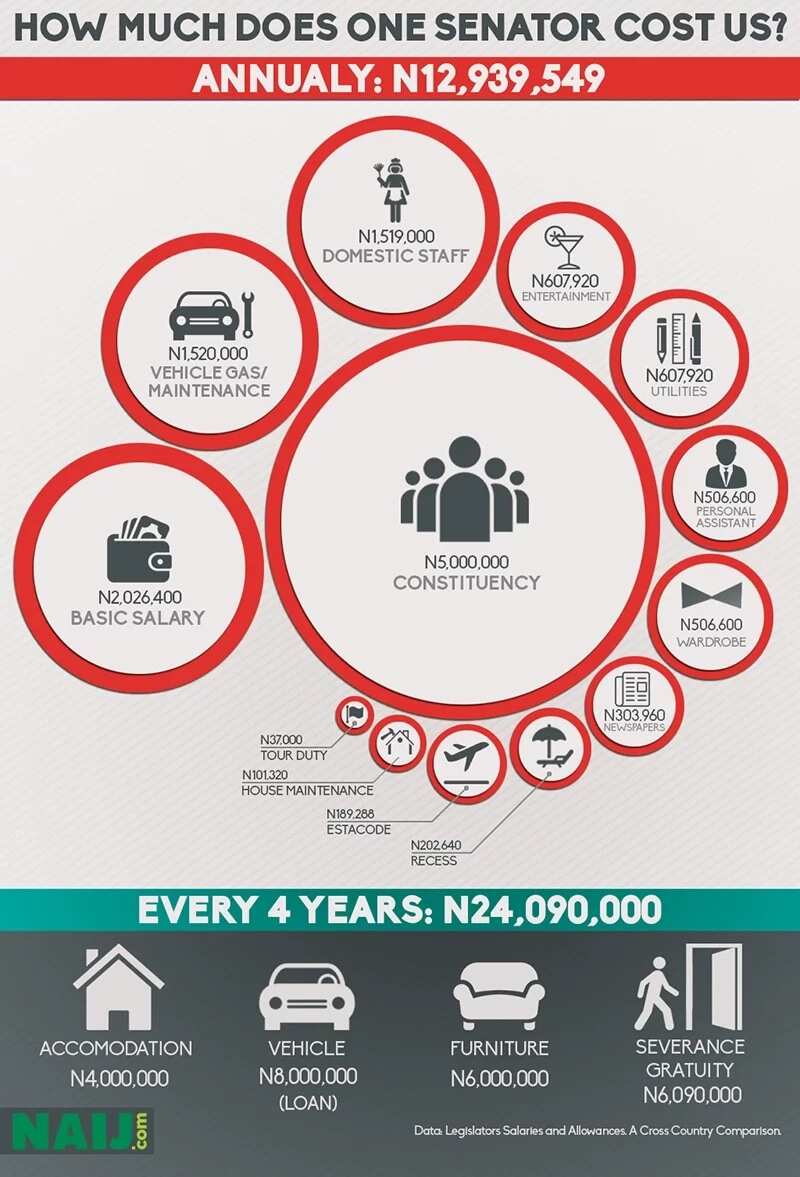 According to the RMAFC's estimates, lawmakers' allowances include accommodation, vehicle loan, furniture and severance gratuity, which are due once in four years. It should be noted that accommodation allowance is paid yearly while furniture, severance and car loan are paid once in four years, the commission said.
Annual allowances are motor vehicle fuelling and maintenance, constituency, domestic staff, a personal assistant, entertainment, recess, utilities, newspapers/periodicals, house maintenance and wardrobe.
READ ALSO: You Must Pay Minimum Wage – Oshiomhole To Governors
Other allowances are estacode (paid in USD) and duty tour allowance.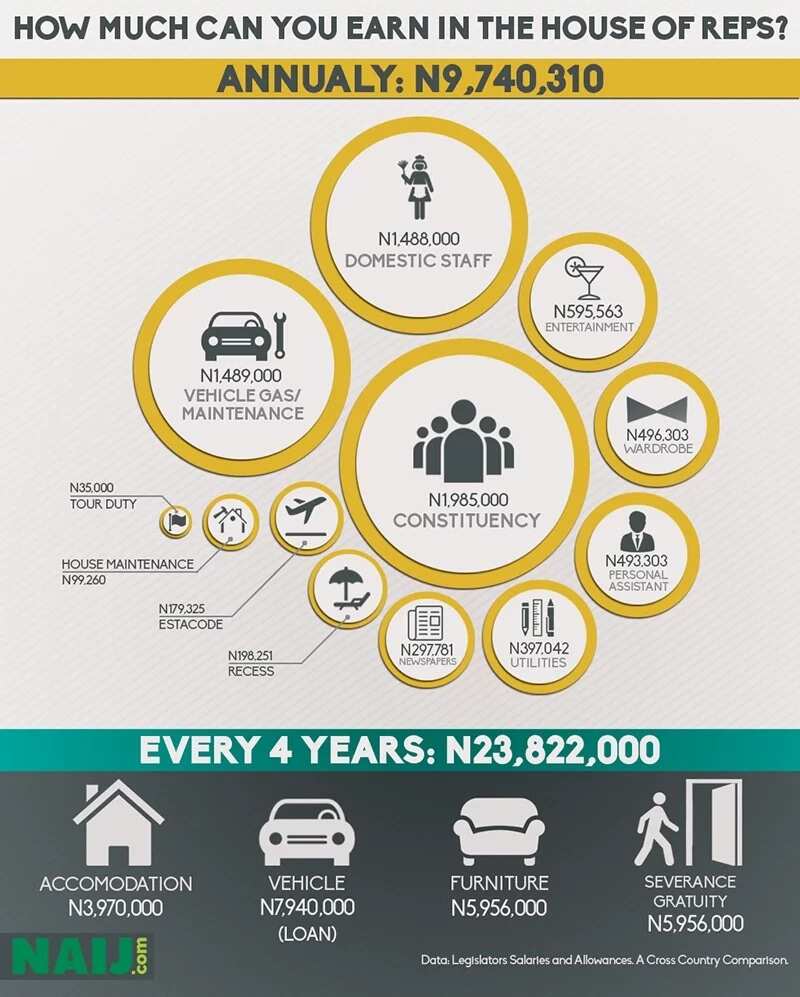 The RMAFC documents further explain: "Regular allowances are paid regularly with basic salaries while non-regular allowances are paid as at when due. For instance, furniture allowance andeverance gratuity are paid once in every tenure and vehicle allowance which is optional is a loan which the beneficiary has to pay before the end of tenure. It is therefore wrong and misleading to add up allowances irrespective of whether they are regular, refundable or non-regular as the regular annual emoluments of political public office holders." 
However, the commission warned that any other allowances received by the affected officials are illegal and the chief accounting officer should be held responsible.
At the same time, with the national minimum salary of N18,000.00 per month and totalling N216,000.00 per annum, it will take an average Nigerian worker, 60 years and 44 years to earn the annual salary and allowances of a Nigerian senator and a member of the House of Representatives respectively.
Legit.ng offers you a comparison between the minimum salary in a country and senators' salaries.
The official data shows that the gap in Chile and Kenya is way bigger than the one in Nigeria. The gap in the UK and Australia is fair. A UK worker will get the same amount of money as an MP in five years and one month, while on the 'green continent' - in about six years.
Aircraft Purchase: Should President Buhari be impeached? Abuja Residents speaks on NAIJ.TV
Source: Legit.ng