Nigeria's Tax Agency, FIRS, Changes Channel Used by Taxpayers to File Tax Returns
- The Federal Inland Revenue Service has created a new channel for taxpayers filing naira-denominated tax returns in order to modernise the system
- The executive chairman of Nigeria's tax administrator, Muhammad Nami, said the new system, TaxPro-Max, enables taxpayers make all tax transactions
- Taxpayers were informed to file their tax manual returns on time in order to upload and generate the mandatory document identity number
PAY ATTENTION: Join a community of CEOs, founders, and decision-makers: subscribe for a free monthly business newsletter Digital Talks and succeed BIG!
Taxpayers in Nigeria now have a new channel to file their naira-denominated tax returns, this is according to the country's Federal Inland Revenue Service (FIRS).
The tax administrator said from Monday, June 7, 2021, taxpayers will have to use the TaxPro-Max to file their tax returns for naira-denominated in order to ease compliance with tax.
The change in filing channel is a bid to incorporate modernisation into the tax system. The FIRS said the TaxPro-Max provides a single-view to taxpayers for all tax transactions.
Nami said in a statement that:
"TaxPro-Max enables seamless registration, filing, payment of taxes and automatic credit of withholding tax as well as other credits to the taxpayer's accounts among other features, TaxPro-Max also provides a single-view to taxpayers for all transactions with the service."
The tax boss said taxpayers won't be able to pay without the document identity number:
"Taxpayers will not be able to pay without the DIN; as such, taxpayers wanting to submit their tax returns manually must visit the relevant tax office where FIRS personnel will be on hand to assist them to upload the returns and generate the DIN."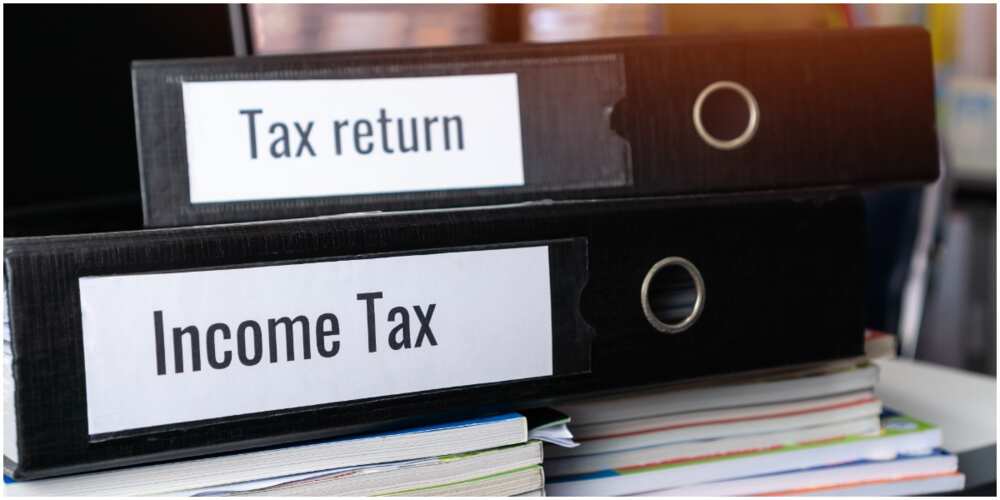 Nami issues new directive to taxpayers
Taxpayers were also advised by Muhammad Nami, the executive chairman of FIRS, to submit their manual returns for upload two weeks before the due date as it could take longer time to upload and generate document identity number (DIN).
He added that:
"In view of the time it might take to upload manual returns and generate the DIN, taxpayers are encouraged to bring manual returns for upload at least, two weeks before the due date."
Meanwhile, Legit.ng had earlier reported that the shutdown of Twitter by the Federal Government is hurting the country's economy, as over N90 million is lost every hour.
According to the Netblocks' Cost of Shutdown Tool, it was reported that the country has lost N2.8 billion in the last 31 hours since Twitter's operation was banned in Nigeria.
This attribute to the statement made by tech investors who stated that the government's decision will cost Nigerians money as many use Twitter to work.
Source: Legit.ng