The Economist Says 52% of Nigeria's Population Want to Relocate Abroad
- Many Nigerians seem to have had enough staying in the country as the economy bites harder
- An international weekly newspaper, The Economist, says Nigerians who want to relocate abroad rare about 52% of the population
- Some Nigerians reacted to the report, with many say the figures should be higher
PAY ATTENTION: Join Legit.ng Telegram channel! Never miss important updates!
A report by the international weekly newspaper, The Economist, has revealed that between 2014 and 2018 the percentage of Nigerians who want to relocate abroad rose from 36% to 52%, one of the highest levels in Africa.
The report was, however, silent on it came about the data.
According to the report titled 'Nigeria's economy is stuck in a rut', Nigerians are groaning as inflation is running at 18% while for food it is 23%, the highest in two decades.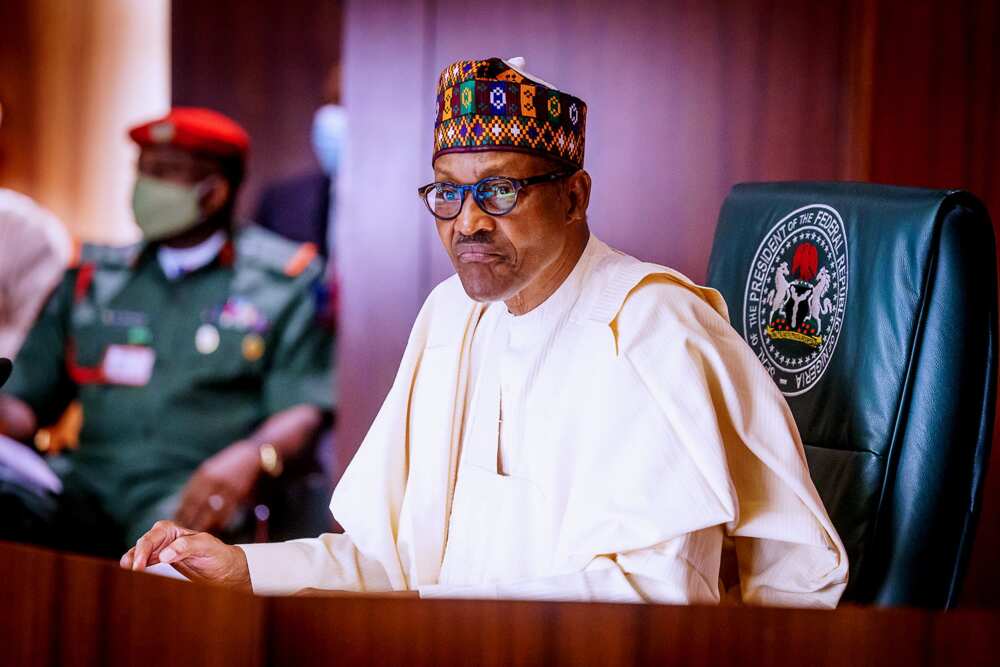 PAY ATTENTION: Install our latest app for Android, read the best news on Nigeria's #1 news app
The report also noted that more than half of Nigerians are underemployed or unemployed.
It further noted that the World Bank reckons that by the end of 2021, real income per person in Nigeria will be at the same level as it was in the 1980s.
Interestingly, incumbent Nigerian president, Muhammadu Buhari served as military head of state from 1983 to 1985, after taking power in a military coup d'état.
Bashir Abdulrahman of Credent Capital and Advisory, an investment bank says:
"Government is the biggest problem for business in Nigeria."
Also quoted in the report, Ajibade Oluwabukunmi, a businessman who imports medical equipment said:
"Nigeria is in a shambles."
Some Nigerians have been reacting to the report on social media.
Christopher Ayobahan wrote on Twitter:
"Sincerely I think the percentage of Nigerians that want to leave Nigeria is higher, say up to 93%. Only politicians desire to stay so they can complete their stealing."
Shina Charles Memud wrote:
"That is a lot and it will only increase in the coming months as naira devalues."
Oranusi Chris wrote:
"That's obviously wrong data. It should be over 98 percent."
Dipo Olu wrote:
"I am even sure this is underreported! The number is higher."
Prince Olugbade wrote:
"That's why the country needs to run as a province rather than a nation. Nigeria needs restructuring."
Uzochukwu Ononiwu wrote:
"Even Nigerian leaders have visas from other countries. That's their plan B."
Meanwhile, a Catholic Priest, Rev. Fr. Robert Achiaga has advised the governments at all levels in Nigeria to embrace dialogue with aggrieved groups in order to end violent agitations in the country.
Fr. Achiaga made the call while speaking to Legit.ng during an exclusive interview held in the Federal Capital Territory, Abuja recently.
He said violent agitations are caused by people who have tried to express themselves but were not given attention.
In a related development, the governors of southern states in Nigeria on Tuesday, May 11 called on President Buhari to convoke a national dialogue in a communique seen by Legit.ng at the end of their meeting in Asaba, the Delta state capital.
The Southern Governors Forum noted that prevailing insecurity in the country had presented severe security challenges such that citizens were unable to live normal lives, including pursuing productive activities.
Source: Legit.ng