Catholic Priest Robert Achiaga Speaks on Agitations, Insecurity in Nigeria
- Agitations in Nigeria feed on local grievances by magnifying them and sometimes growing into a monster
- Successive governments in Nigeria have failed to embrace dialogue in engaging such agitators
- A Catholic Priest has proffered a solution in quelling the circle of violence that comes with agitations
PAY ATTENTION: Join Legit.ng Telegram channel! Never miss important updates!
A Catholic Priest, Rev. Fr. Robert Achiaga has advised the governments at all levels in Nigeria to embrace dialogue with aggrieved groups in order to end violent agitations in the country.
Fr. Achiaga made the call while speaking to Legit.ng during an exclusive interview held in the Federal Capital Territory, Abuja recently.
He said violent agitations are caused by people who have tried to express themselves but were not given attention.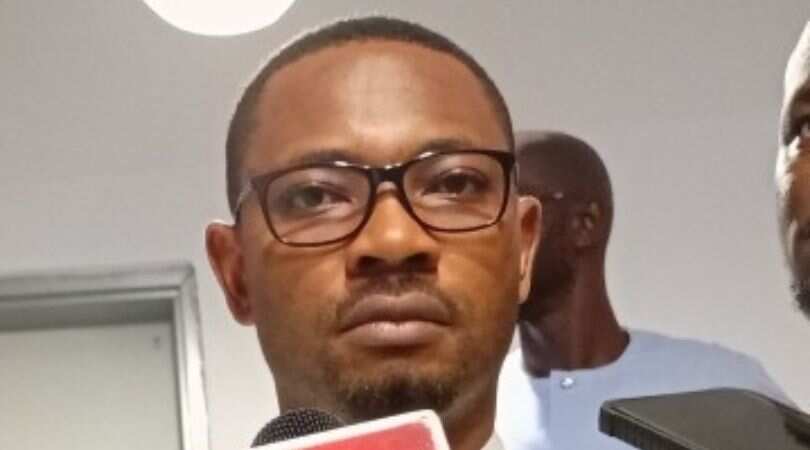 PAY ATTENTION: Install our latest app for Android, read the best news on Nigeria's #1 news app
His words:
"People are violent because they can't get what they ought to get. In the psychology of violence, people, very often, are trying to express themselves.
"So, you can express yourself within the dictates of the law. You can also express yourself against the dictates of the law, which means it is unlawful self-expression."
He, however, condemned the act of violence, noting that there are other means for aggrieved individuals and groups to make their voices heard.
He said:
"Violence is self-expression that is unlawful. Dialogue is self-expression. One form of activism is self-expression. Protest, for instance, is self-expression that is lawful.
"So, deep within us, when people become violent, they are trying to express anger, frustration, but in a very significant sense, some people have made violence a means of articulating their needs and getting the attention of the state.
"A state that does not value dialogue, that trumps down on protesters who are doing it lawfully, is not leaving people with more choice about how to articulate their means. That does not mean that violence can ever be justified.
"I am a Catholic and a Christian. I come from a tradition of absolute non-violence. This means violence is a scandal, violence is a sin.
"Violence is against what God intends for all of us. Those who live by the sword die by the sword. So, nothing justifies violence. Even when you are articulating your needs, violence can never be justified."
Fr. Achiaga also stated that there is a need to amplify peaceful voices against violent voices in society.
He said:
"Some voices are very loud and others are not as loud as they should be. We can now organise and make efforts to make voices that we value and judge to be deserving of more amplification, we can work consciously to amplify such voices. I think we should be able to amplify peaceful voices."
Meanwhile, the governors of southern states in Nigeria on Tuesday, May 11 called on President Muhammadu Buhari to convoke a national dialogue.
The governors made this known in a communique seen by Legit.ng at the end of their meeting hosted by Governor Ifeanyi Okowa of Delta in Asaba, the state capital.
The communiqué which was read by the chairman of Southern Governors Forum, Rotimi Akeredolu of Ondo state, noted that prevailing insecurity in the country had presented severe security challenges such that citizens were unable to live normal lives, including pursuing productive activities.
In a related development, Abdulrazaq Hamzat, an Illorin-based public affairs commentator says there are reasons why Nigeria is in constant crisis.
In an opinion piece sent to Legit.ng, the commentator listed seven reasons why the country is always in conflict.
Source: Legit.ng